The Stunning Transformation Of Rachel Zegler
06/28/2021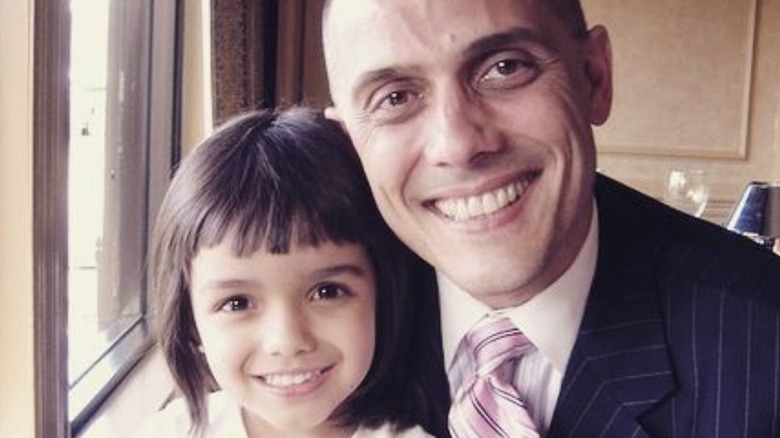 Chances are, you hadn't heard of Rachel Zegler before January 2019. At the time, Zegler was just like any other 17-year-old high schooler, but everything changed when the renowned director Steven Spielberg chose her out of over 30,000 applicants to play Maria in his remake of the musical "West Side Story," as reported by Variety.
Even though the film isn't set to come out until the end of 2021, the young actress has already rocketed to stardom. After wrapping up filming "West Side Story," Zegler signed on to star in the "Shazam" sequel." In 2021, it was also announced that she would take on the iconic role of Snow White in Disney's live-action remake of the film (via Deadline). It's clear that Zegler is just at the beginning of a massive career in entertainment.
So, how did an unknown Broadway geek from New Jersey become an international star overnight? There is the stunning transformation of Rachel Zegler.
Rachel Zegler grew up in New Jersey obsessed with Broadway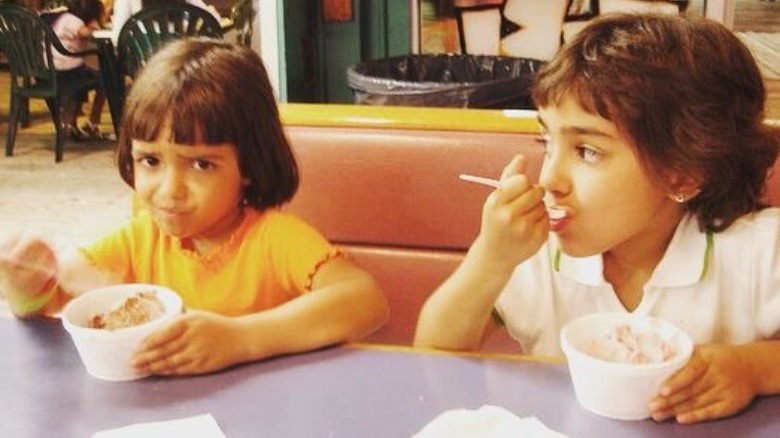 Rachel Zegler was born on May 3, 2001 to a Columbian mother and a Polish father (via Classic FM). She grew up in Clifton, New Jersey with her older sister Jacqueline (via Vogue).
Even as a young girl, Zegler was mesmerized by the allure of Broadway. As she told Drew Gasparini on the "Now We're Talking" podcast, her parents frequently took her to see shows on Broadway when she was young as she was lucky enough to live near New York City and have the means to buy tickets. "I started loving musical theater at a very, very young age," she said. "I was 4 years old when I saw my first Broadway show." Apparently, the show was "Beauty and the Beast" — and for Zegler, it was love at first sight. "I just loved it so much," she recalled.
When she was young, Zegler saw the child-friendly Disney musicals, but as she got older, she began to see the "classics" like "Les Misérables," "Phantom of the Opera," and "Chicago." It sounds like musical theater has always been a huge part of Zegler's life.
Rachel Zegler experienced racism and discrimination growing up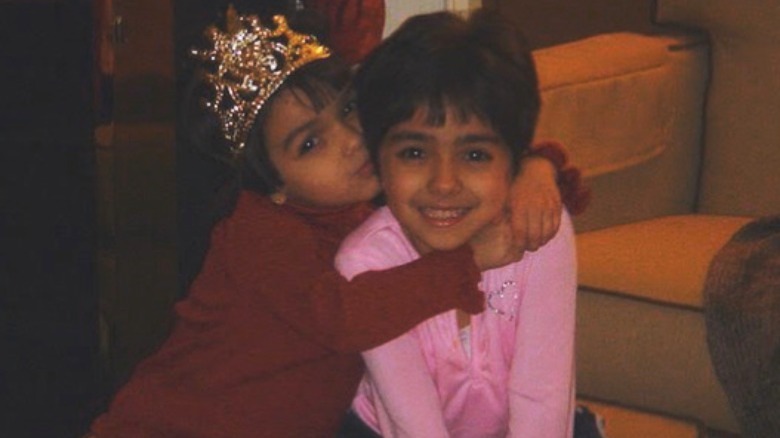 As a mixed-race girl growing up in New Jersey, things weren't always easy for Rachel Zegler. As she told NorthJersey.com, "I'm a young Latina woman growing up in a primarily white area of town where I live." When Zegler began to post content on social media, she had to deal with racism and discrimination. "I've been called it all," she confessed. Some online trolls even told her to "go back to where [she] came from." Her response? "I was born in Hackensack Hospital," Zegler said. "I'll go back there."
Zegler's experience of online hate couldn't have been easy, but it did eventually make her a perfect candidate to play Maria in "West Side Story." As she explained, the story is still relevant today — and no one understands that better than her. As she put it, "A lot of people who are saying, 'Why do we need a remake?' aren't looking at the world around them."
Rachel Zegler was in her first show at 12, and she suddenly realized she could act for a living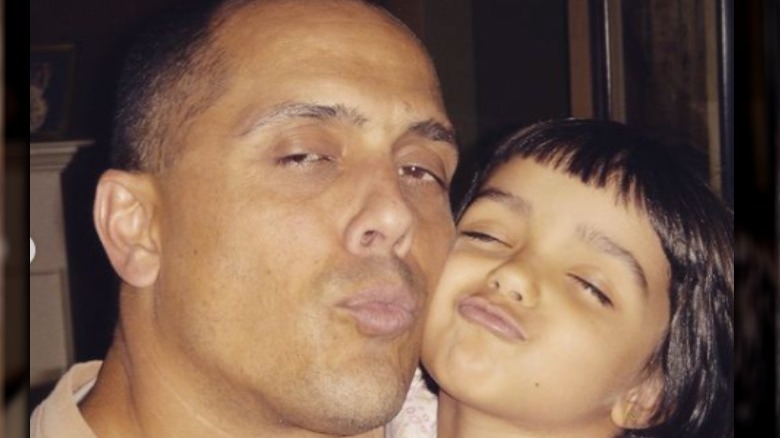 After growing up next door to the bright lights of Broadway, Rachel Zegler clearly learned everything about musicals. But, as she told "Now We're Talking," she never considered acting as a potential career until she appeared in her first play. She was 12 when she played the small role of Shprintze in a local production of "Fiddler on the Roof." As Zegler explained, it was an amateur production, but the cast was full of people of all ages and abilities. "It was such a beautiful experience and a beautiful community," she revealed.
It was during this production that Zegler began to realize she might be talented. "They were telling me that I was good," Zegler recalled, "And I was like, 'I am?' And then I started to take it a bit more seriously." Once Zegler got a little external validation and praise, she realized she might just be able to pursue acting professionally. "I saw it as my path in," she shared. So, Zegler began taking voice lessons and auditioning for more and more local productions.
Rachel Zegler starred in high school musicals as a teenager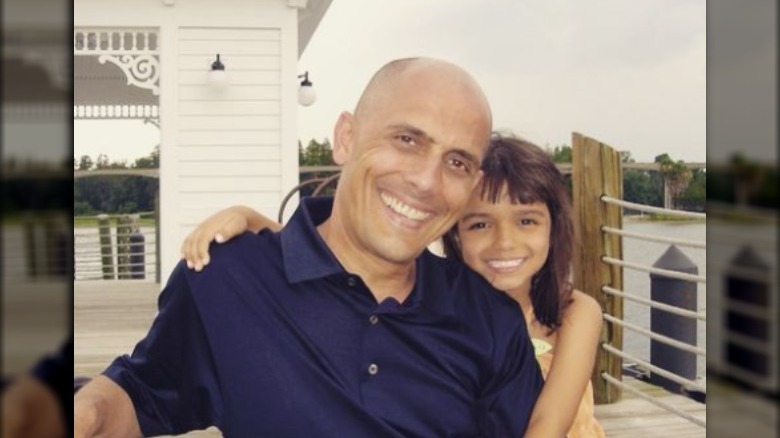 Once Rachel Zegler got a boost of confidence from her "Fiddler on the Roof" cast mates, she launched herself into the world of acting. Throughout high school, she starred in multiple musicals. And it's clear that she was exceptionally talented — in all four years of high school, she landed the lead role in the school's show. She played Belle in "Beauty and the Beast," Ariel in "The Little Mermaid," Dorothy in "42nd Street," and Princess Fiona in "Shrek the Musical." Zegler was even nominated for the Metro Awards every year (via The Journal News).
"When I was Belle," she told NorthJersey.com, "I was at the bottom of the high-school food chain … I was the antithesis of [a] popular high-school student." In fact, Zegler was almost too nervous to step foot on stage! Over the years, however, she became more confident. By her sophomore year in 2018, she had appeared in a high school talent show and was already a "crowd favorite." "The fact that I grew up here and I can look back and say: 'Look what I did, look what this place did for me' is really just heartwarming to me," she shared.
Rachel Zegler started a YouTube channel in 2015 to showcase her performances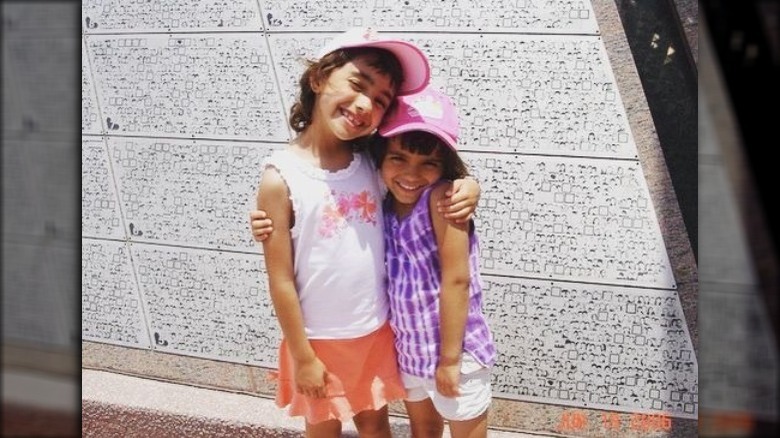 In 2015, Rachel Zegler decided to take steps towards showcasing her talent. She started a YouTube channel where she posted videos of her high school performances and her covers of pop songs and musical theater numbers.
Zegler's first video was a performance of "The Wizard and I" from the musical "Wicked," which she sang at a Youth Week Luncheon. She also performed songs like "Chandelier," "La Vie En Rose," and "New Rules." In the "Now We're Talking" podcast, Zegler explained, "My covers started taking off on YouTube." In fact, as Teen Vogue reported, a video of Zegler singing "Shallow" from "A Star Is Born" that was posted in December 2018 went viral and received seven million views by January 2019 — in other words, Zegler was already getting some attention before she was cast in "West Side Story." However, as she clarified on "Now We're Talking," that viral video had nothing to do with her getting the part.
Rachel Zegler auditioned for musicals at a casting agency in Times Square before getting an agent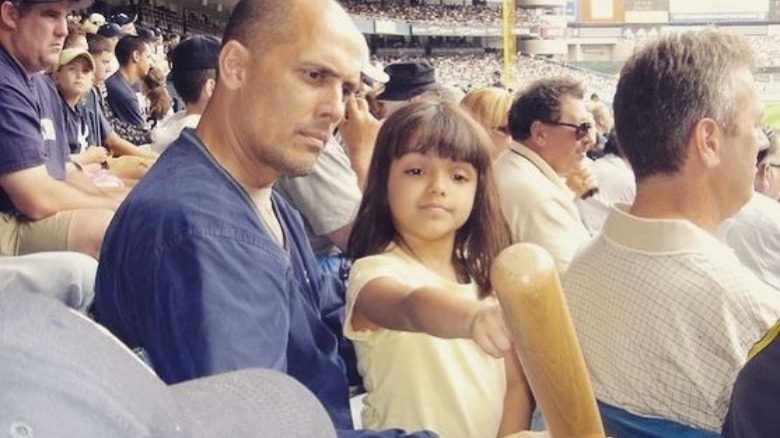 In addition to starting a YouTube channel, Rachel Zegler also began attending open calls for Broadway shows and musical films. As she told Drew Gasparini on "Now We're Talking," she auditioned for "School of Rock" as a child, but was told her "voice was too mature." Zegler also auditioned for the Broadway revival of "West Side Story," "Hamilton," and the film of "In the Heights." All of these auditions, she explained in a 2021 vlog, took place at Telsey & Company near Times Square. As she recalled, she "had some great auditions and some horrible auditions there." As she said to Gasparini, "I tried Broadway multiple times — I tried for it and I never … got a callback for anything."
When Zegler was cast in "West Side Story," she got her agent, ICM Partners (via Deadline), so she no longer attends these open calls.
Rachel Zegler was cast in West Side Story after seeing a casting call on Twitter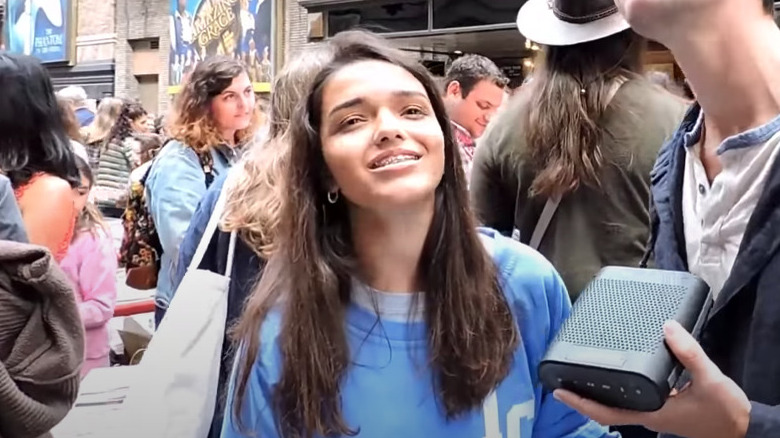 In January 2018, Rachel Zegler came across a casting-call for "West Side Story" that her friend had shared on Twitter. She created a tape of the song "I Feel Pretty" sung in Spanish as "Me Siento Bonita" (via Vogue). According to NorthJersey.com, more than 30,000 people auditioned for the part.
Ultimately, the part went to Zegler. On January 9, 2019, Zegler was officially offered the role. As she wrote on Instagram a few months later, "It's not only the day I was offered the role of Maria in 'West Side Story,' but the day I realized a year of hard work and dedication had truly paid off."
When the casting was announced, director Stephen Spielberg told Deadline, "I am in awe of the sheer force of the talent of these young performers, and I believe they'll bring a new and electrifying energy to a magnificent musical that's more relevant than ever."
Rachel Zegler's whole world changed after she was cast in West Side Story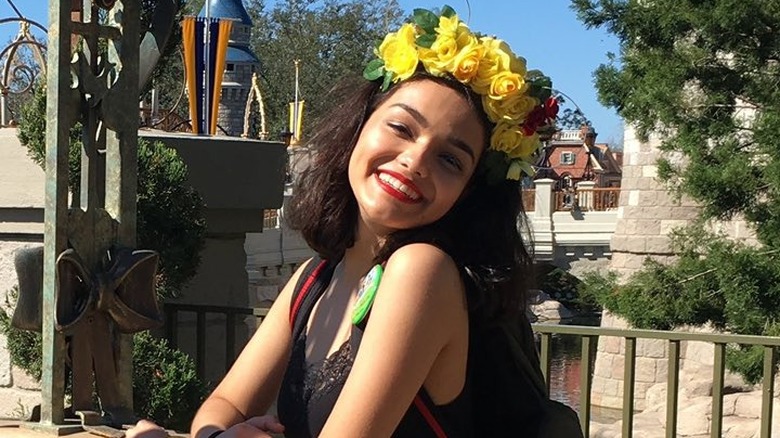 Landing the lead role in a Stephen Spielberg film would be a dream come true for any aspiring actress. For Rachel Zegler, it was truly life-changing. When she got the news, she was still in her final year of high school. Her plan was to start university the following year. "I remember sending an email to the head of admissions at Montclair State University saying, 'I know this sounds like a lie, but this is what happened and this is why I can't attend,'" she revealed to Vogue.
Instead, Zegler was whisked off to New York City to start production of "West Side Story." In a 2021 vlog, she explained that she "left high school two months before graduation to start rehearsing." While filming, Zegler lived in Chelsea in Manhattan. As she told the "Now We're Talking" podcast, all of these changes were a little overwhelming. "People think that it was a very easy transition into the life that I began to live a couple of years ago now," she explained. "It wasn't easy at all … It was crazy." As Zegler went on to say, when the film finally comes out, things are sure to get even more intense.
Maria in West Side Story was the perfect character for Rachel Zegler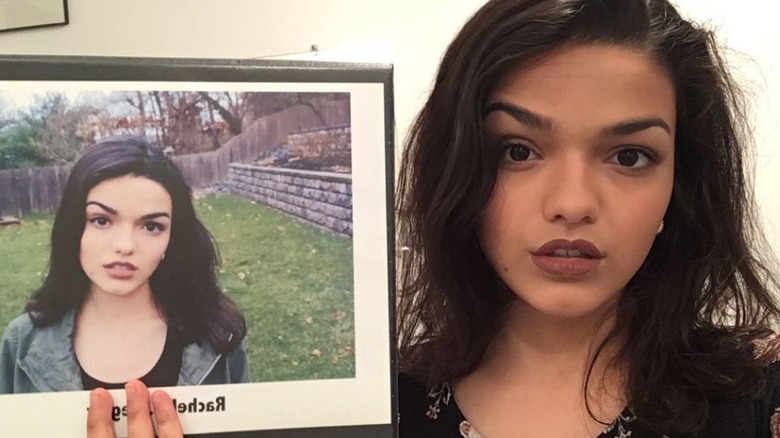 In many ways, it's easy to see why Rachel Zegler was a natural fit to play Maria in "West Side Story." She was the right age, she was Latinx, and she had the acting and singing chops required of the part. It turns out, the role itself was very close to Zegler's heart. As she told Vogue, the film is all about "Latin joy," which is something that she treasures. "It's something that's mattered so much to me, being Latina — singing 'I Feel Pretty' and meaning it," she gushed.
As Zegler told NorthJersey.com, "West Side Story" was the first show she saw at her high school back in 2014 before she was a student there. Apparently, the production was so good, it convinced Zegler's mother to send her to the school.
In terms of the character of Maria, Zegler feels an incredibly close connection to her. "I feel like Maria is somebody I know really well," she shared. "I'm a young Latina growing up in the New York-New Jersey area. She's someone I hold very near and dear to my heart." In fact, as she prepared to play Maria in the film, Zegler realized that they were practically the same person.
Rachel Zegler released her first song 'Let Me Try' in 2021
In 2021, Rachel Zegler released her first original song on YouTube and Spotify. The song, "Let Me Try," is a gentle, acoustic guitar song — pretty different from the power ballad covers and musical theater anthems that she tends to post on YouTube.
As Zegler wrote on Twitter at the time, "This is the most special song I have ever written." She went into more detail in a 2021 vlog. "I just want everyone to know, I have had such awesome support when it comes to my music in my professional life," she explained. Apparently, there are a few record companies and producers who have expressed interest in working with Zegler and they have given her advice. However, until "Let Me Try," she had been too nervous to release her own music. As she explained, "At the end of the day, it all comes down to being absolutely terrified of the creative integrity of my pieces being lost." However, she decided to let that anxiety go and she produced and released the tune by herself. "I'm very proud of the song," she added.
Rachel Zegler joined the cast of Shazam: Fury of the Gods in 2021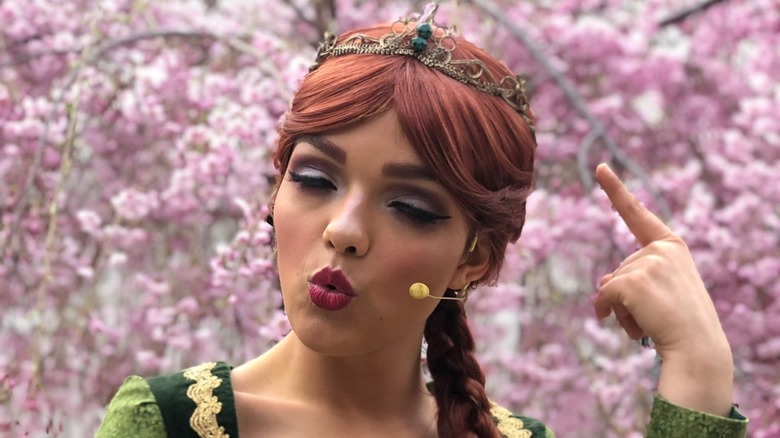 Shortly after finishing "West Side Story," Rachel Zegler was cast in another huge project: "Shazam: Fury of the Gods." The "Shazam" sequel is part of the DC universe and also stars Zachary Levi. While little is known about her role so far, Variety reported that Zegler would play a "mysterious key role." When the casting news was announced, Zegler wrote on Instagram that she was "beyond elated to join this incredible cast in such a rad story
and blessed to be another Colombiana joining the dceu."
While filming "Shazam: Fury of the Gods," Zegler released a few vlogs, although she was careful not to spill any details about her role or the plot. In one vlog, she revealed that she'd had a hair and makeup test for the film. On her first day of filming, Zegler said the film was "super fun and everyone is super nice." We can't wait to find out what her role in this film is.
Rachel Zegler moved to Atlanta alone in 2021 to film Shazam: Fury of the Gods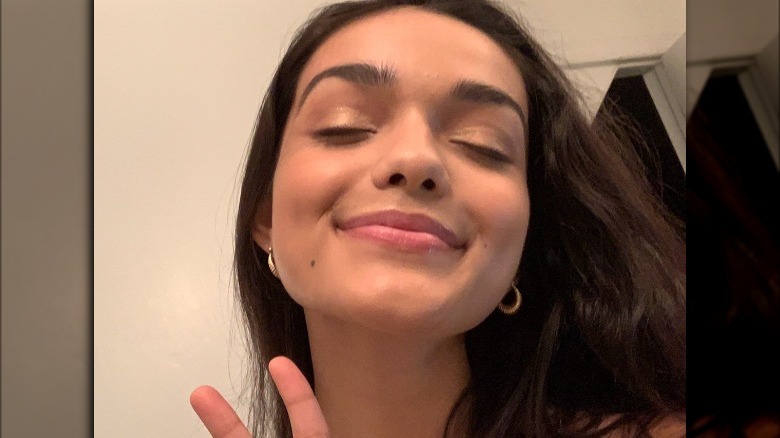 When Rachel Zegler was cast in "Shazam: Fury of the Gods," she moved away from New York to Atlanta where the movie was filmed. For the young actress, the move was a huge change. As she confessed in a vlog, "I'm really sad, I've never moved so far from home before." 
After all, Zegler went straight from high school into filming "West Side Story," and that film was close to her family home, so she got to visit her family and friends on the weekends. "Now I'm moving to Atlanta, and I'm by myself because at the time of booking this job I was 19," she shared, explaining that the producers didn't have to pay for her parents to move with her. Zegler went on to explain that because she'd never been to college, the move was "jarring." As she put it, "This is going to be a very new experience for me."
Rachel Zegler is set to star in the live-action remake of Snow White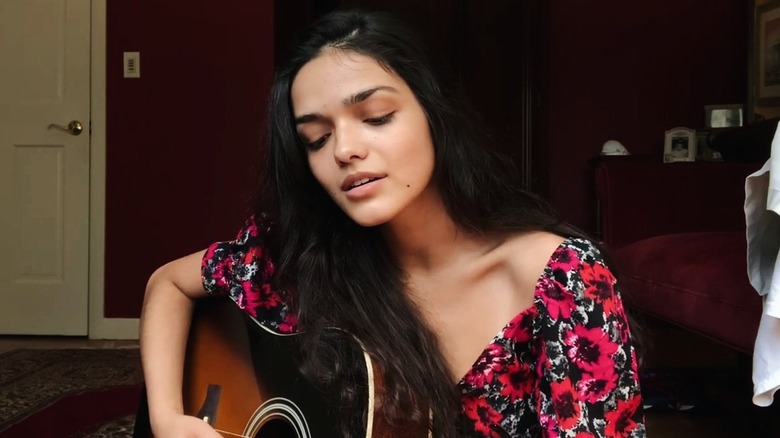 It seems that ever since Rachel Zegler was cast in "West Side Story," she has been in high demand. After landing a role in "Shazam," she was cast as the lead in yet another huge project: Disney's live-action remake of "Snow White." It's easy to see why Zegler was the perfect choice for the role. As director Marc Webb told Variety, "Rachel's extraordinary vocal abilities are just the beginning of her gifts. Her strength, intelligence and optimism will become an integral part of rediscovering the joy in this classic Disney fairytale."
Zegler was clearly thrilled to join the team. When the announcement was made, Zegler tweeted an adorable old video of her with a Snow White impersonator, writing, "Homegirl we have LOTS to catch up on." She also tweeted an excited message that read, "I HAVE MANIFESTED MY ENTIRE LIFE I THINK I THINK." Considering Zegler was Disney-obsessed as a child, it's safe to say that this role will mean a lot to her.
Rachel Zegler is bound to become a huge star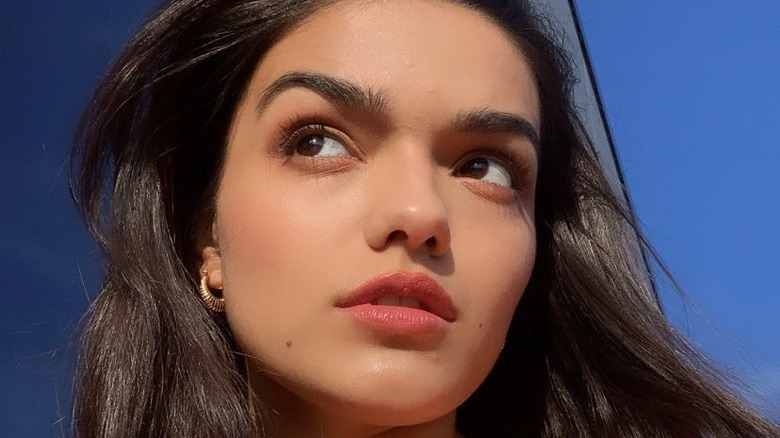 Rachel Zegler is quickly becoming a huge movie star — her first three on-screen roles speak for themselves. But for Zegler, the stage still beckons. Despite all of her success, Zegler still defines her success as acting on Broadway. As she said on the "Now We're Talking" podcast, "I will know that I made it when I'm on Broadway because that was my first love. But it has to be the right thing now."
In other words, Zegler doesn't mind waiting a few years for the perfect role to come along, but she is still aiming to see her name up in lights in Times Square. She added that she "fell in love with film" while making "West Side Story," so she does hope to continue acting on screen, too. But her ultimate dream, she explained, would be to originate a role on Broadway. Based on what we know of Zegler already, we think it's safe to say that her dream will definitely become a reality sooner rather than later.
Source: Read Full Article