Who Did Bethenny Frankel from 'RHONY' Honor on Father's Day?
06/16/2019
Bethenny Frankel from The Real Housewives of New York City honored late boyfriend Dennis Shields on Father's Day.
She likely chose Shields because he played a solid, loving part in daughter Bryn's life. Plus she is estranged from her ex-husband and father of Bryn. She's also discussed the distant relationship she had with her own father.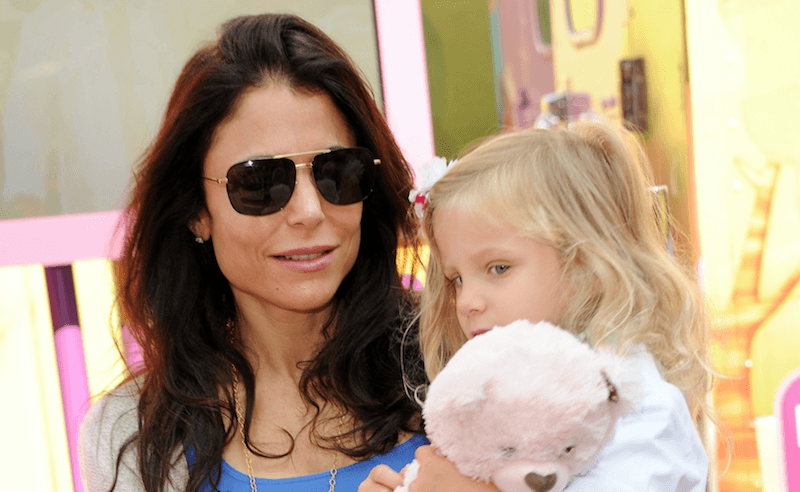 So on the day where children, parents, partners and spouses are posting about the special man in their life, Frankel did the same. Her post was poignant, sweet and also heartbreaking since Shields died a year ago.
Frankel continues to grieve
During the last episode of RHONY, Frankel's grief was more apparent than ever. While she puts on a brave face while on the show, viewers knew RHONY began shooting only weeks after Shields' death.
She is filmed teary-eyed several times during the season, but the latest episode showed Frankel's grief was still very raw. Luann de Lesseps was getting a little too full of herself. So when Frankel couldn't take it anymore she lashed out at de Lesseps, nearly hyperventilating about how de Lesseps seemed uncaring after Shields passed away. Shields was instrumental in getting de Lesseps help and in rebab when she relapsed.
During her rant, she reminded de Lesseps of everything Shields did for her. "I did your intervention while my guy died of a drug overdose," Frankel shouts. "You never checked in on Dennis, not once!" On The Real Housewives of New York City After Show, Dorinda Medley says the breakdown had everything to do with grieving about Shields. "Listen, Bethenny had been going through so much," Medley says.
And she's been dealing with so much death. She started filming three weeks after he died and all Lu could do was talk about herself the whole time. And I don't think Bethenny ever realized she was suffering."
Shields was important to her daughter too
Shields had children of his own, but he was also important to Frankel's daughter, Bryn. During an earlier episode of the season, Frankel recalls text messages Bryn sent to Shields after he passed away.
"The Bryn element was another sucker punch," she told friends in her kitchen looking at her phone. "She said, mom does Dennis still had a phone. I said, um yeah, because I texted him after he passed away. It was so weird to do something like that. I just wrote him a letter."
So Bryn sends Shields a message too. "She wrote, 'Hi, with the hand. Dennis how are you doing today. We miss you, kissy face, I and Biggy Smalls miss you too." Frankel has also shared the Shields was an amazing pet parent too. When her dogs received some puppy pampering, Frankel said on Instagram, "Dennis loved these dogs so much," she says. "He named them and he would have been so happy. Because he thought they were so special."
So he became the 'father figure' for her child
Even though Frankel is still working through her grief, she took time on Father's Day to honor Shields on Instagram. "Happy Father's Day," she wrote. "In memory of Dennis, a man who was a father of five beautiful children and a beautiful influence in my daughter's life."
She included a sunset image of the shadow of Shields and Bryn making their way into a body of water, he leading the way. Fans and friends reacted with hearts and emotional words. "Dads will forever be in our hearts. 💘 Remembering them and honouring them today and always.." one person commented.
Source: Read Full Article