Tom Sandoval Says Lisa Vanderpump 'Was Not in a Happy Place,' Supports Her Leaving 'RHOBH'
06/18/2019
Tom Sandoval is speaking out about Lisa Vanderpump's exit from Real Housewives of Beverly Hills. The Vanderpump Rules star told Us Weekly that he supports her decision to leave the show, saying that it was obvious to those who knew the reality TV star that she wasn't happy.
"Honestly, if you're in a place where you're not happy and you're stressed out all the time, I mean, you got to look out for your mental health, physical health," the Tom Tom owner said in an interview at the MTV Movie and TV Awards on June 15.
It all goes back to PuppyGate

Tensions on RHOBH ratcheted up this season after PuppyGate. The drama exploded when fellow housewife Dorit Kemsley gave away a dog — Lucy Lucy Apple Juice — that she had adopted from the Vanderpump Dogs foundation. Then, Lucy Lucy Apple Juice's new owner also decided they didn't want a dog, so they gave it to a shelter.
Vanderpump Dogs discovered the pet's fate when the new shelter scanned its microchip. When Vanderpump learned of what happened, she was upset, though reportedly not mad at Kemsley. But the drama kicked into high gear when an employee at Vanderpump Dogs brought up the situation on camera. Some of the other RHOBH ladies accused Vanderpump of getting someone else to spread gossip about Kemsley and "stir sh*t up," in the words of cast member Denise Richards. The conflict escalated from there.
Sandoval says Vanderpump was "stressed"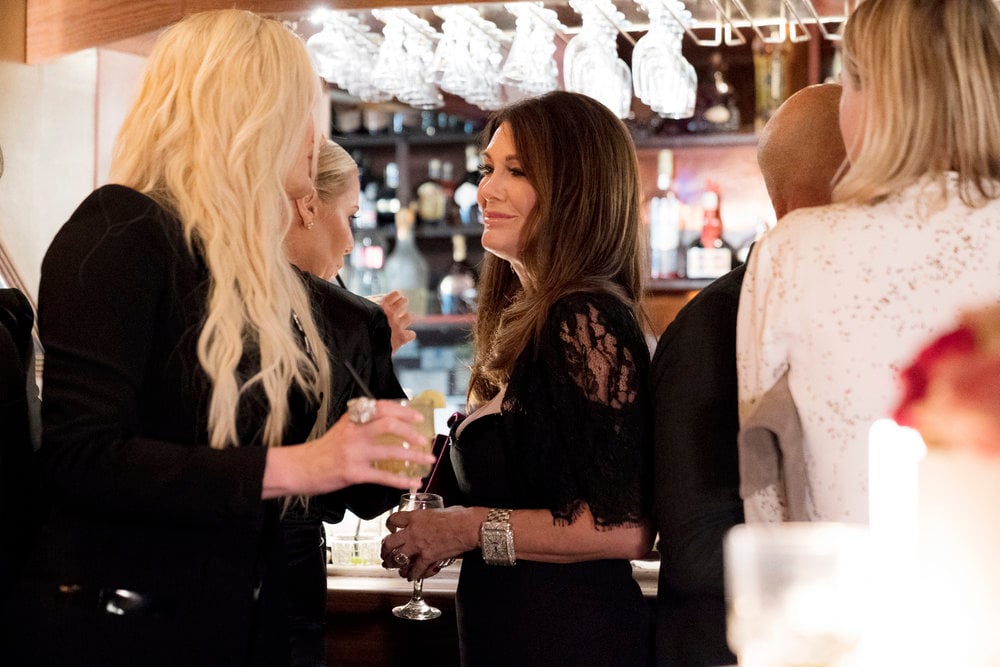 Whether or not Vanderpump was the orchestrator of all the doggie drama or an innocent bystander in the whole scenario, it clearly took a toll on the 58-year-old restaurateur. Midway through Season 9 of RHOBH, Vanderpump decided it was time to get out and stopped filming.
Sandoval says it was the right decision.
"You've got to look out for yourself, and I feel like she was not in a happy place on that show, he told US Weekly. "It stressed her out a lot, I could tell. When she would come in and film with us, interact with us, I could see the stress that she would bring from filming Housewives, and I feel like she's been wanting to get out of it for a while."
Vanderpump is an original RHOBH cast member, having appeared on every season of the show since 2010. Since 2013 she has also starred in the spinoff show Vanderpump Rules.
"It's sad to see somebody who's such a pillar in the Housewives of Beverly Hills leave," Sandoval went on to say. "But, you know, when you know it's your time to go, you gotta go, you know what I mean? And I respect that."
What Vanderpump has to say about her departure

When announcing her decision to quit Housewives, Vanderpump said it would be too difficult to continue filming, especially given the personal issues she's had to deal with in the past year. In May 2018, her older brother and only sibling died by suicide, and the loss affected Vanderpump deeply.
"I made the decision to leave. It was a very difficult year for me, personally and professionally. I had wonderful things happen this year, opening up and TomTom and the cocktail garden in Vegas. The Housewives, it's just, it's emotionally too difficult to deal with," she told US Weekly.
In an interview with U.K. paper The Express, she elaborated on her decision to cut ties with Housewives. Production on Season 9 began just two days after her brother's funeral, and she was "emotionally depleted" and "tearful most days filming."
"I wanted to take the year off, and didn't want to be in the emotionally combative situation that Housewives often entails. But I owed them my loyalty, and commitment," she said. But things quickly soured.
"The whole cast ganged up on me," she added. "[A]nd I was just weary."
Check out Showbiz Cheat Sheet on Facebook!
Source: Read Full Article