Nina Dobrev Sets the Record Straight on Those Paul Wesley Feud Rumors
10/14/2019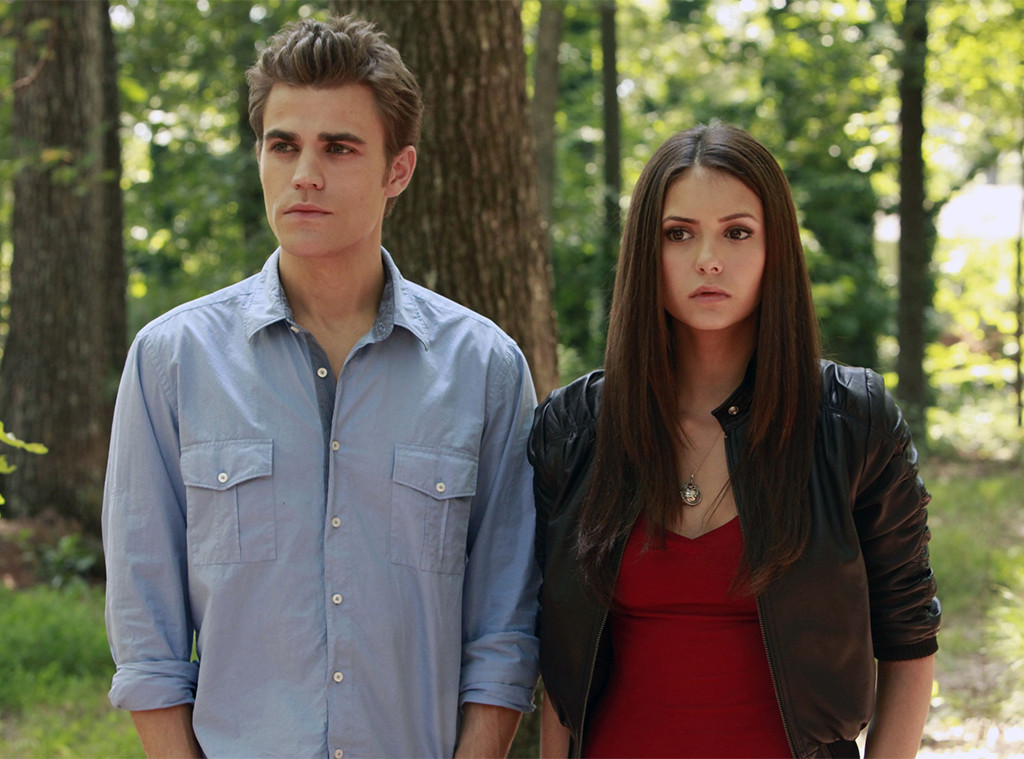 The CW
Nina Dobrev is setting the record straight on if she ever had any bad blood with Paul Wesley.
The 30-year-old actress cleared up any rumors on Monday's episode of Chicks in the Office.
Back in June, The Vampire Diaries stars made headlines after Dobrev said the two "didn't get along at the beginning of the show." But during Monday's podcast episode, the celebrity said the whole "story was blown out of proportion to such a crazy degree."
"I guess nothing else was happening that week 'cause every outlet picked it up," she recalled. "I felt like I was Brangelina. You know what, guys? We're not."
In fact, Dobrev said she had been "talking about all of the wonderful things that I love about Paul Wesley" at the time and that she was referring to only "a very brief moment in time [when] we did not get along."
"Just like any human wouldn't," she said. "If you said that you and your parents have loved each other unconditionally and your siblings from the moment you were born until the day that you die, you'd be a f–king liar."
The star then explained how "you become a family on set."
"You spend every waking moment together—probably more moments than you do with your real family because you're there from, like, 5 in the morning until midnight, 6 a.m. sometimes," she said. "So you see each other with makeup, without makeup, on good days, on bad days, when you're hungry, when you're thirsty, when you're tired. So, there are going to be mood swings. It was one of those things that we just—it's not that we didn't like each other. We just didn't appreciate each other as much as we do now—and that, of course, got blown [out] of proportion. They took one sentence out of context and deleted all of the other ones where I'm like, 'I love him. We're best friends now.'"
View this post on Instagram
Excuse me sir, you look familiar. I feel like we've met before. Maybe in a past life?
A post shared by Nina Dobrev (@nina) on
As fans are well aware, Dobrev played Elena Gilbert on the show while Wesley played Stefan Salvatore. Looking back at her time on the program, Dobrev said "it's so bittersweet and nostalgic to think back at, I mean, youth."
"It's a moment in time that we'll never get back, and I look back at it so fondly—including all of the bad days that Paul Wesley had and that I had," she said with a laugh. "It made us who we are in the best way possible."
It's been 10 years since the show debuted. But does Dobrev ever go back and watch old episodes?
"I have not gone back to re-watch it," she said. "I mean, I think I obviously will at some point. The weird thing is it doesn't feel like it's been that long."
To hear her full interview, check out Chicks in the Office.
Don't miss E! News every weeknight at 7, only on E!
Source: Read Full Article