Ariana Madix Spills on Tom Sandoval's Other Alleged Affairs, Raquel FaceTime Sex Video & Billie Lee Rumors
05/24/2023
Ariana reveals what Raquel's initial apology said, why she believes Schwartz knew more than he's "willing to let on" and what she's since discovered about Scandoval that "repulses" her now.
Ariana Madix dropped even more bombshells about Scandoval during a new interview on Alex Cooper's Call Her Daddy podcast.
The "Vanderpump Rules" star opened up her longtime partner Tom Sandoval's affair with costar Raquel Leviss during the 2+ hour episode, starting with the moment she learned they were hooking up and detailing all the ongoing fallout since making that startling discovery.
Madix once again broke down how she found a compromising video of Tom and Raquel on Tom's phone during one of his concerts, confronting him over it immediately. The video was described as an "intimate FaceTime session" at the time, with Raquel's attorneys claiming it had been recorded without her permission. While Madix was at first hesitant to confirm what she saw, she smirked and nodded when Cooper said she believed the footage showed the pair having "FaceTime sex"; Ariana went on to say that the video was proof to her this was more than just a one-off thing.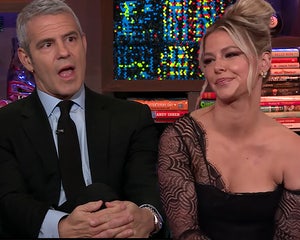 Ariana Madix Unleashes in First Post-Scandoval Interview: 'Miami Girl,' Schwartz, Epic Shade and More
"I mean, there's no way it could be a one-off given the closeness of, like, all of our relationship to her, you know what I mean? There's no way," she told Cooper. "And also to feel comfortable doing that on a FaceTime, you know, there's no — there's just no way of it being, like a one-time, 'Oh we just decided one day to FaceTime sex.'"
She also said the video was filmed at Tom Schwartz's "sad, sad apartment" — something she took as proof that Schwartz probably knew more about the affair than he's "willing to let on," since Sandoval was so comfortable doing something like that there.
Most shocking of all, Madix said she believes Tom and Raquel "had sex in my guest room while I was sleeping in my own bed." She said she felt that, after they went to bed together, he snuck out, "went to the guest room and f—ed her, I believe that."
Cooper wondered whether she received any kind of apology from Leviss after the affair was uncovered, with Madix detailing one she allegedly received over text and another from the show's reunion taping.
"Hers was like a nothing. Hers was a text message that was very, like, 'I just don't know what to say except that I'm sorry.' Like, that was it," said Madix, saying she got it the day the scandal broke. "And then at the reunion, it was very subpar. It was like a [rehearsed] speech and I was just like, 'Shut the f— up.' Nothing clicked, I didn't feel like it was genuine."
Madix was also asked if there was anything she's "uncovered" since the news went public that "repulses you about the whole situation," with Ariana revealing the extreme lengths Sandoval allegedly went to to spend time with his mistress.
"The flying her to different places. I know that she was at that 'Watch What Happens Live' appearance where Schwartz was covering his mouth and acting all weird; it's because she was in the hotel room. She was there in New York. I know for a fact," said Madix. "He was using, like, other people's credit cards and things, basically making them pay for things and then Venmo them later. [That] honestly makes me really upset because I feel like he put people in a position that they felt like they didn't know what to do and I feel bad because I feel … I can only imagine how heavy, like, how much that weighed on them."
She said that Tom's band also made it "very easy" for him to say he had to be out of town, claiming he then would just fly her out to "wherever that show was and I would have no idea because he's coming home exactly when he's supposed to come home. Of course, he's out late, he's playing a show. He was very good with that."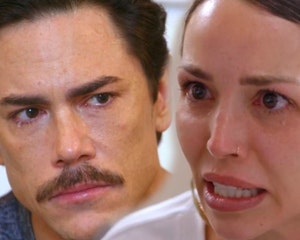 Tom Sandoval Admits He Cheated on Ariana Madix with Another Woman, Shocks Scheana on Vanderpump Rules Finale
While Madix didn't have an exact number when Cooper asked her to reveal how many people she believed Sandoval had cheated on her with, she seemed pretty confident it wasn't just with Raquel.
"There was one years and years ago that I– I got a DM that was, like, 'Tom hooked up with my friend in San Diego.' And I brought it up over and over and over and over again and it was like, 'No, absolutely not, no, no, no,' you know what I mean? It was like, really just a no. That, now, I think was a yes," she said. "And then, there's specifically the one that he said, 'Oh yeah, there was one other time.' I'm like, 99.9 percent sure I know exactly who that is, also."
"But that being said, how many? I don't know, because I feel like he was so … I mean, there was stuff that he was getting away with that I learned about, like, within the last month, like bringing Rachel home to St. Louis," she added, saying that happened "more than once" while she and Tom were still together. Madix also believed Tom's family knew something was going on between them, but also were "not condoning" his behavior.
Vanderpump Rules' Ariana Madix Sticks Up for Billie Lee Amid Tom Sandoval Hookup Rumors
Madix was adamant nothing happened between Tom and former costar Billie Lee either, after rumors of a hookup were resurfaced in the season finale.
"I do not think that anything happened there. I don't. And the reason I don't is because, I mean, Billie Lee — I understand that this sounds crazy because Raquel was someone I loved and trusted — but I do really, I trust that Billie Lee would not do that," she said.
She added she and Lee have also "talked about it," but didn't get into specifics.
As for whether anyone else has come out of the woodwork and into her DMs with more claims about Sandoval's behavior during their relationship, Madix said nobody has … yet. She also said she does not believe gossip that Raquel is pregnant or rumors suggesting Leviss hooked up with Scheana Shay's husband, Brock Davies. "There's no way," she said of the latter.
The "Vanderpump Rules" reunion kicks off tonight on Bravo.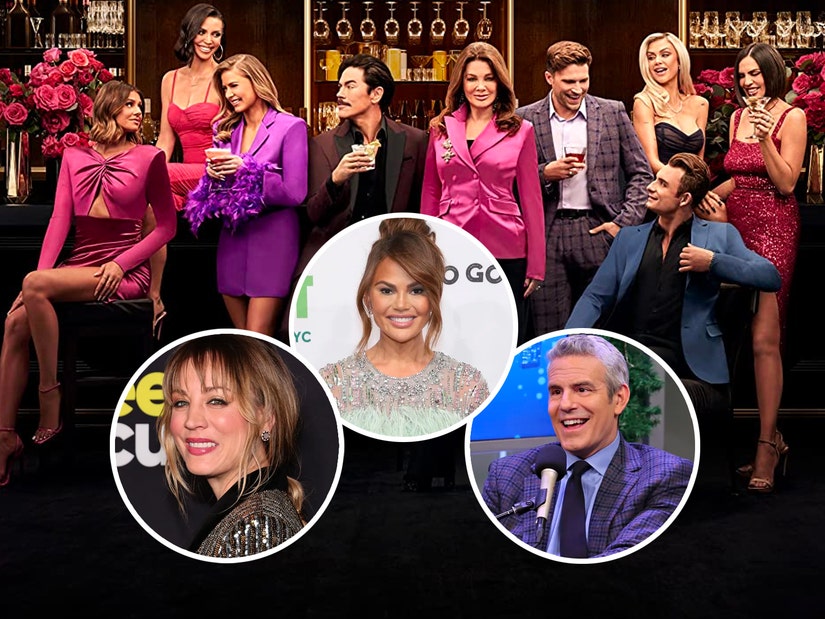 Source: Read Full Article