Rihanna wore Valentino & arrived very fashionably late to the 2023 Met Gala
05/02/2023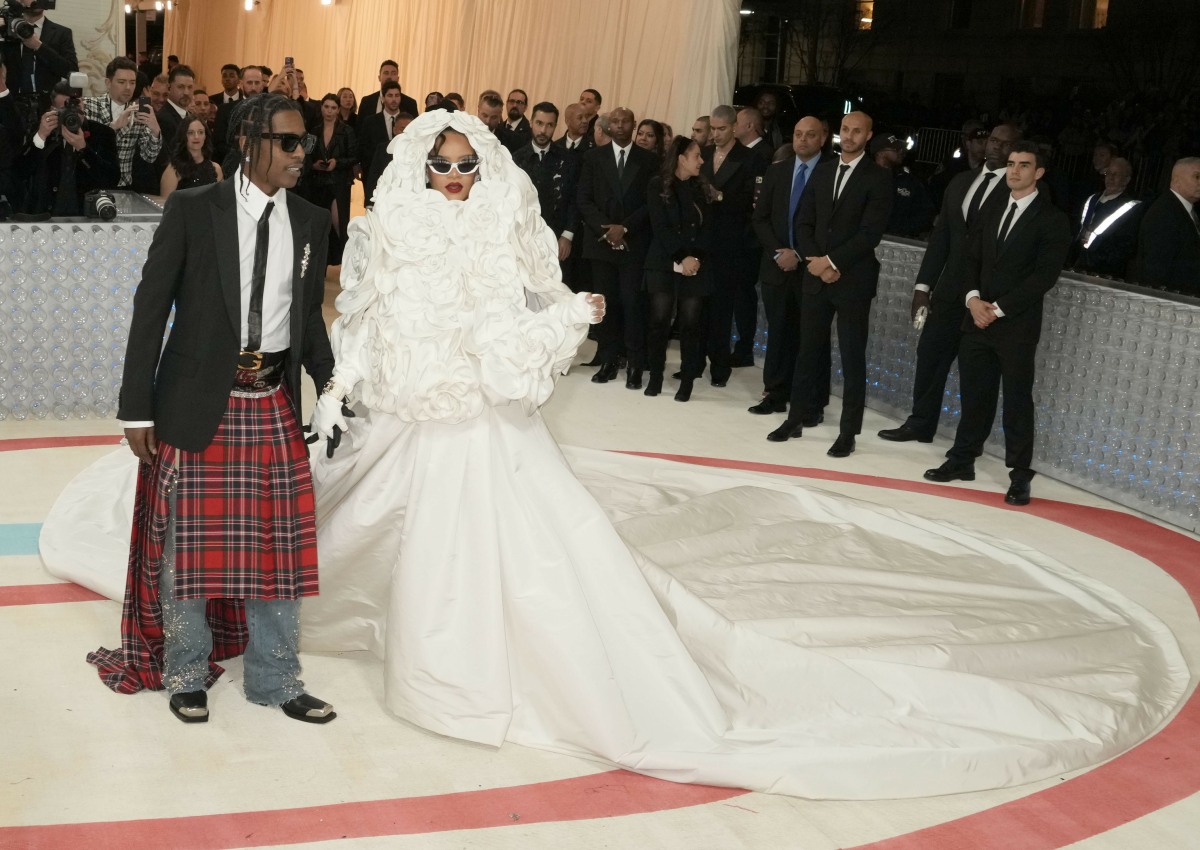 Rihanna and ASAP Rocky arrived last and not-so-fashionably late to this year's Met Gala, more than 20 minutes after most of the gala livestreams and white-carpet shows ended. When Rihanna does attend the gala, she usually is the last one on the carpet, so she's just keeping it real.
Rihanna, who is expecting her second child (much like Serena Williams!), wore a customized look by Valentino. It was based on a Valentino-pink gown shown on a Valentino runway – Rihanna got it done in white, with a "hooded" coat made to look like oversized flower blooms. I'm already seeing people criticizing this as "she looks like cake icing," but I think it's such a cool look and she really thought about the theme and how best to interpret it. The fingerless gloves! The sunglasses, the sweeping bridal energy… this is very Lagerfeld. Rocky is in Gucci. He didn't look great. But whatever, this isn't about him.
While it wasn't that bad on the livestream or on TV, in photos, the color of actual gala carpet was SO BAD. I'm mad at the off-white carpet specifically because so many women wore white, and they're just blending in with the carpet. Think of how Rihanna's dress would have looked even more dazzling on a dark blue or blood red carpet.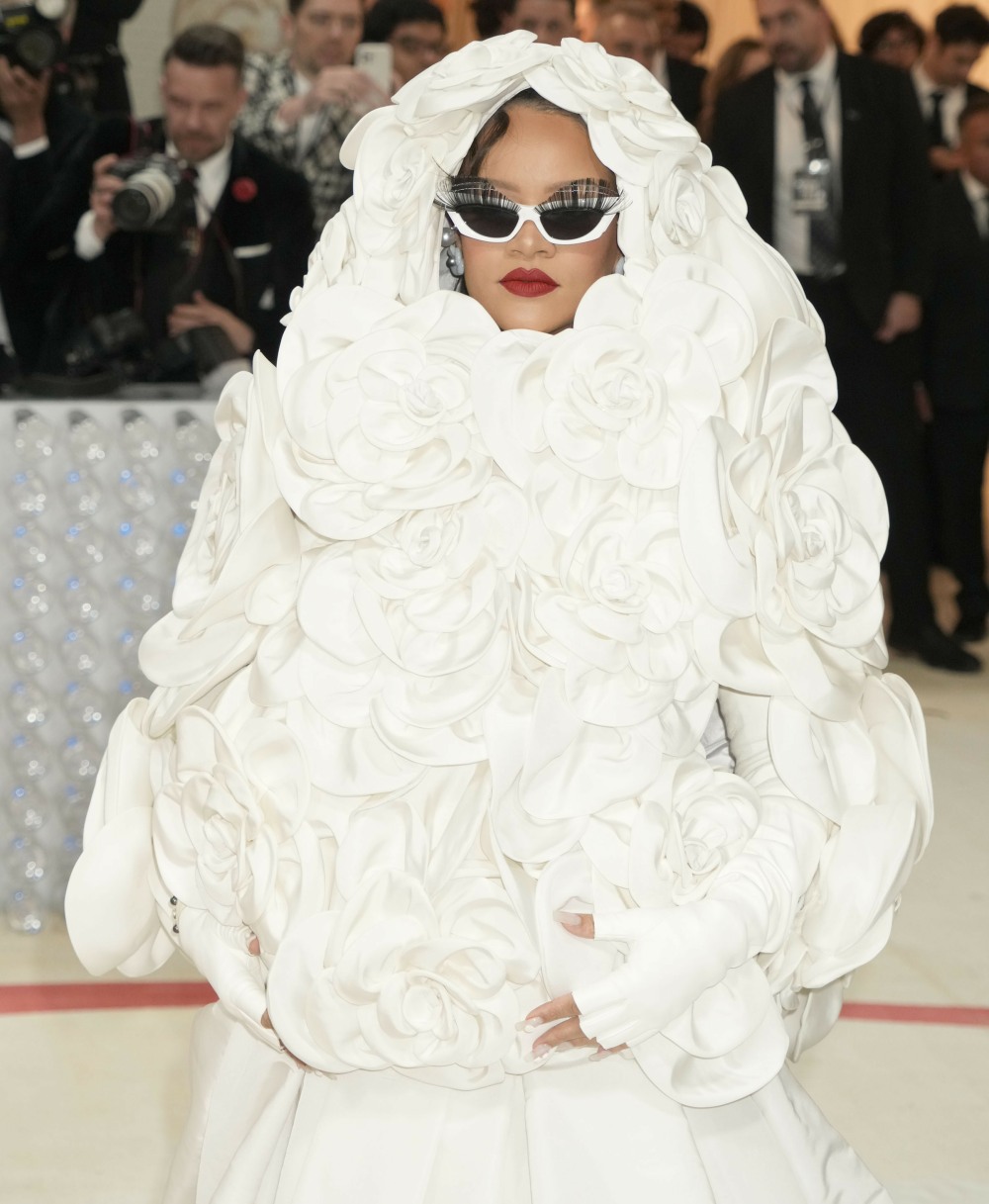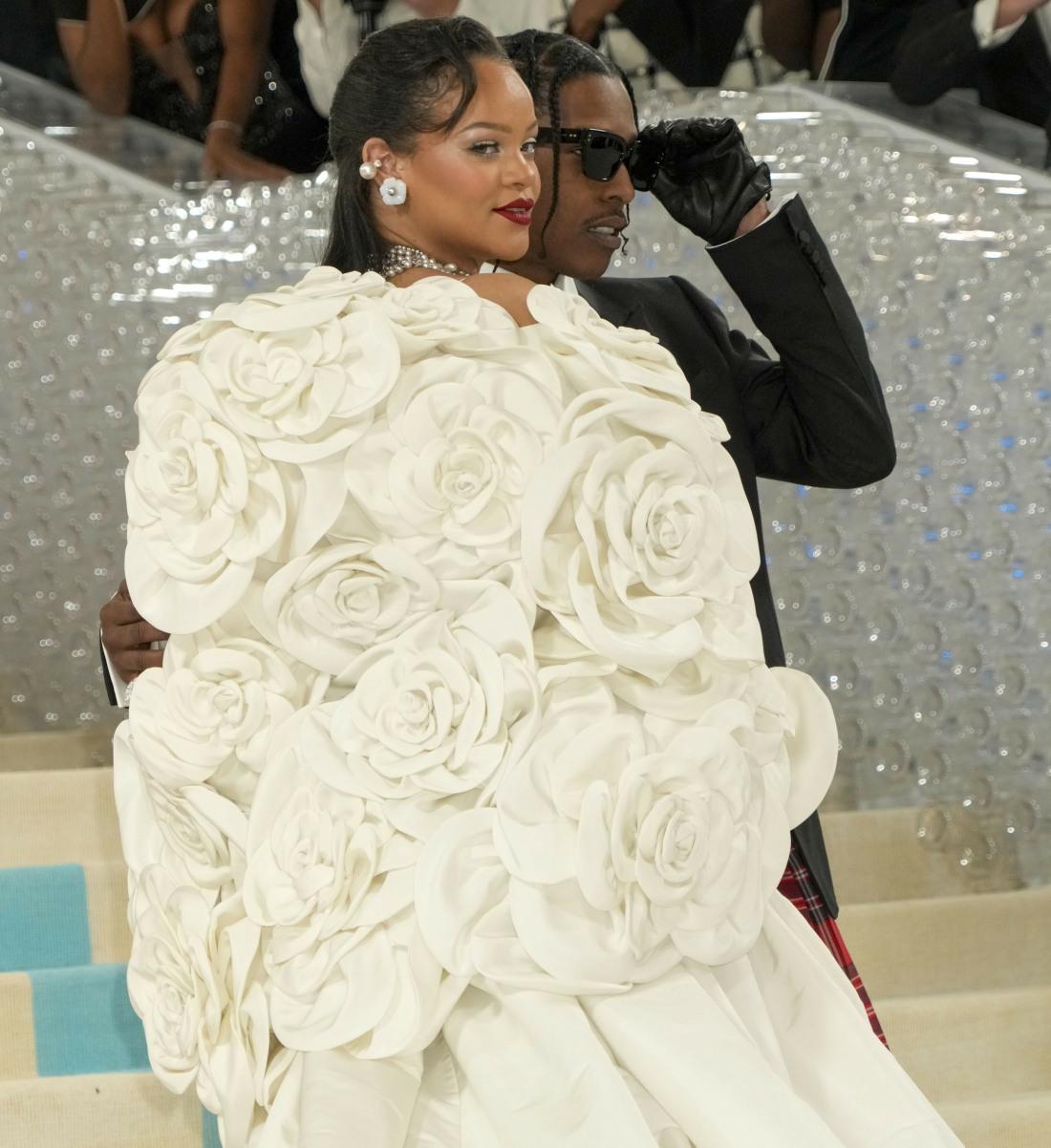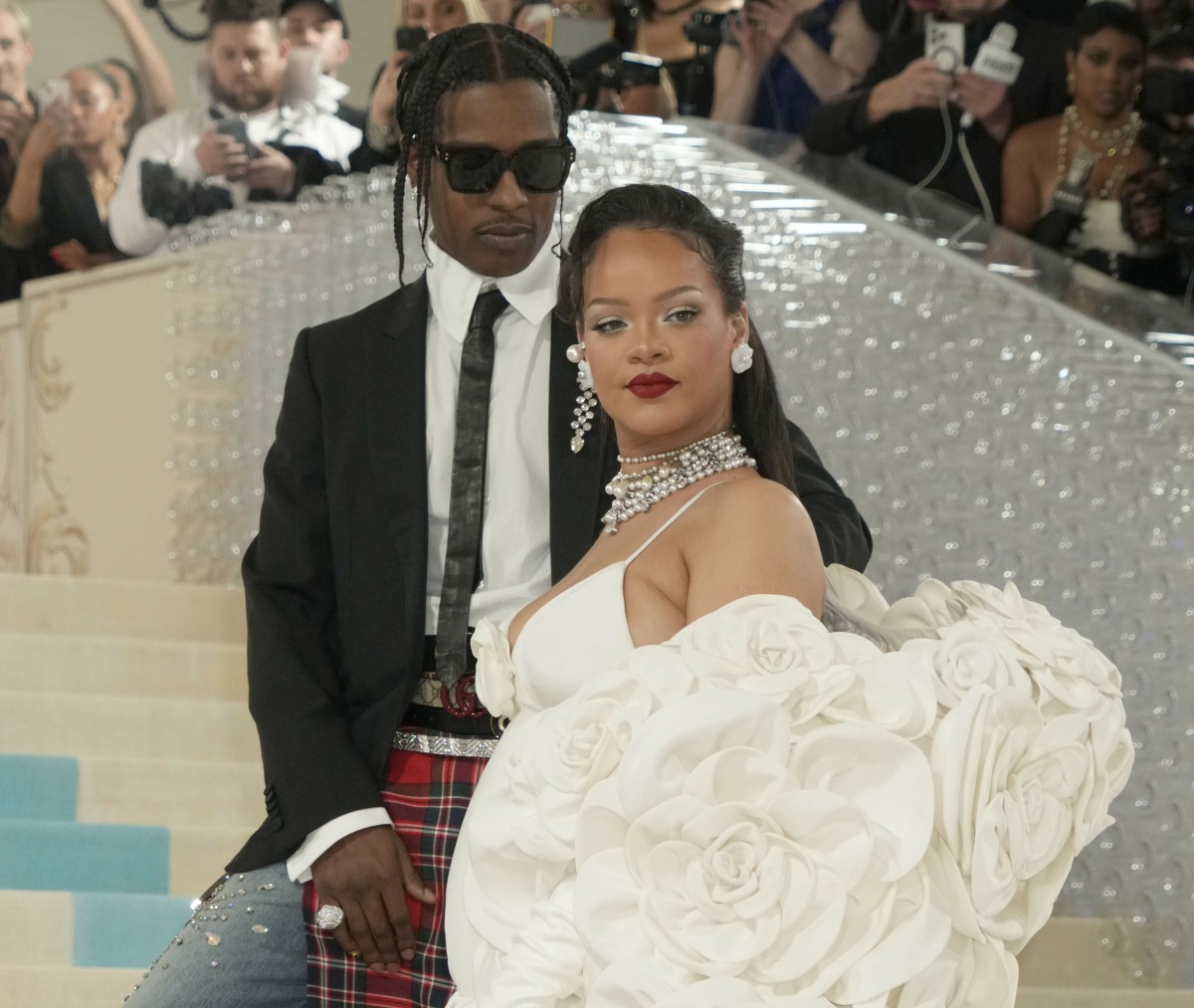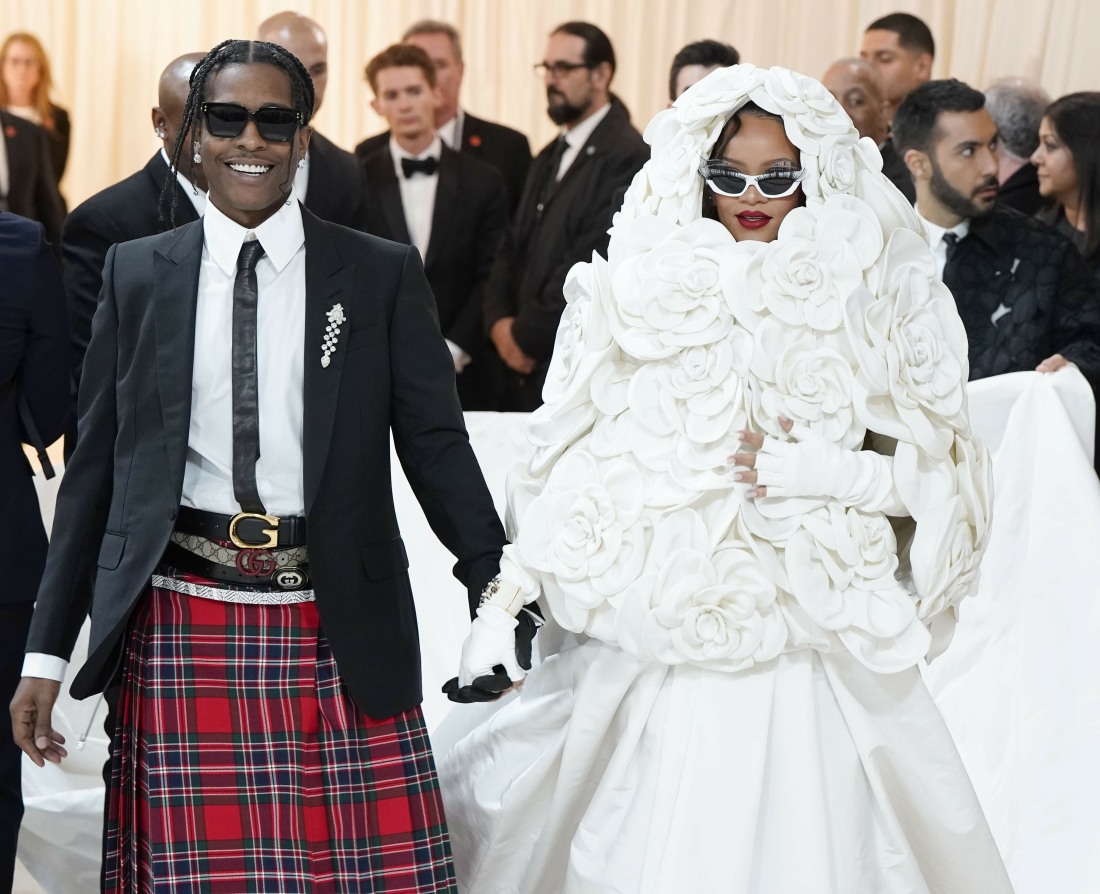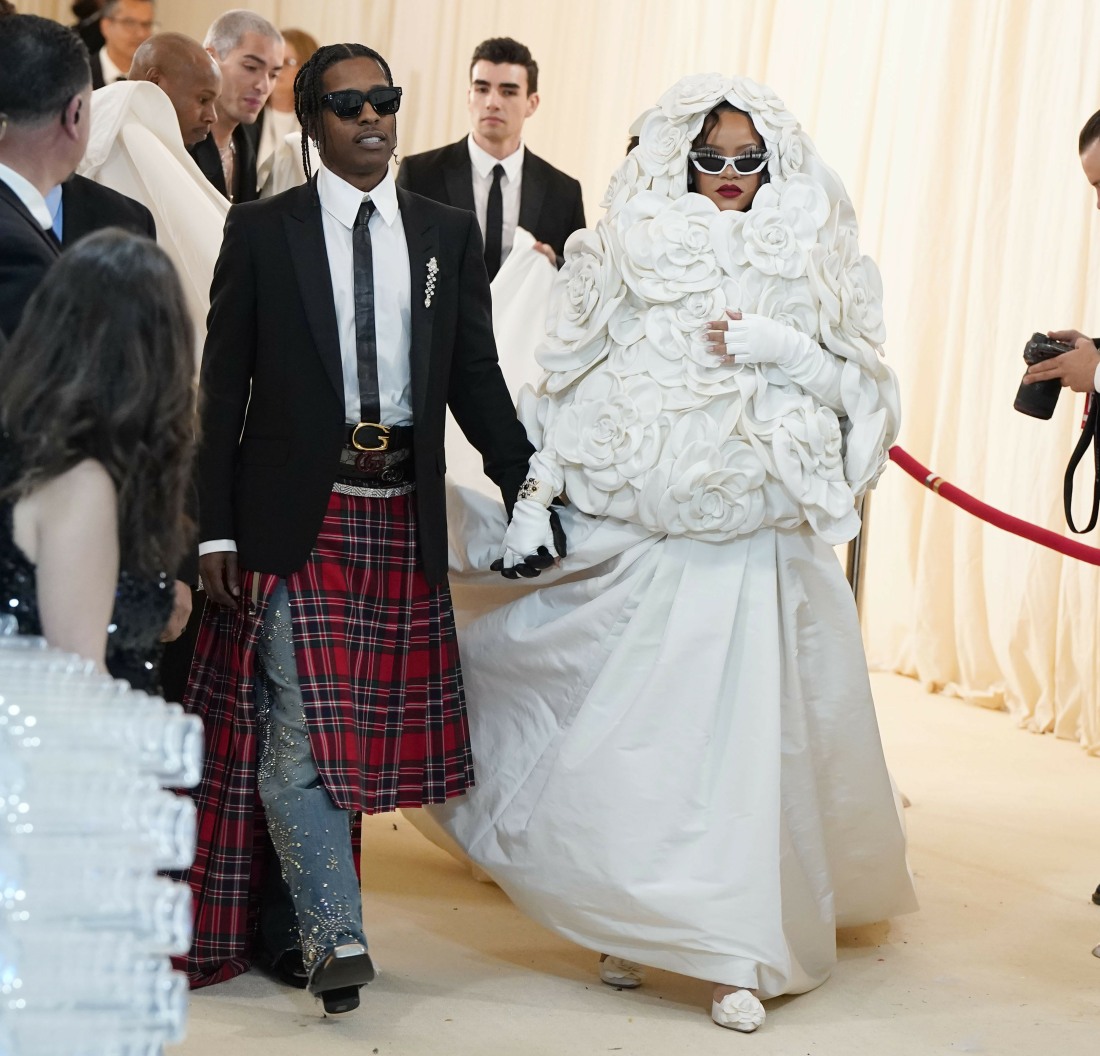 Photos courtesy of Avalon Red.
Source: Read Full Article