Prince Harry's Inner Circle Are Concerned About "How Far He's Going" with Memoir and Docuseries
11/23/2022
Prince Harry is about to have a very busy couple of months thanks to the fact that 1) his docuseries with Meghan Markle is allegedly dropping December 8 on Netflix, and 2) his memoir, Spare, is coming out in January.
And while it's possible both these projects could be completely chill and drama-free, everyone's spiraling about what the Sussexes might say re: the royal family. Including Harry's inner circle, apparently!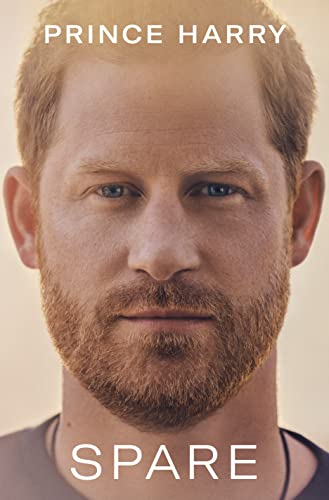 Royal expert Nick Bullen tells Us Weekly that Harry has been keeping the content of his docuseries and memoir a "very closely guarded secret," but notes that "Netflix have paid a lot of money for this documentary… So, Harry and Meghan are gonna have to say more than, 'We have a lovely life in Montecito and we love each other.' You know, there needs to be some meat in this sandwich."
Bullen adds that "Harry has been talking to friends from his childhood" to "drudge up" memories including "some of the darker moments in his life," which has lead to concern.
"Whether that's for the book or the documentary, I don't know, but I know a lot of people have been saying to him, 'Why are you going back over this old brand? Why are you digging all of this up again?'" Bullen explains. "So, I think those closest to him in the U.K. or those who were very close to him in the U.K. in the past are slightly concerned about how far he's going. Now, whether he puts all of that in the book or the doc, I don't know, but he's certainly been doing a lot of early childhood research."
Meanwhile, Bullen says the royals are "absolutely bracing themselves for what's about to come because nobody knows. History has shown us that when the Sussexes speak, they can throw out some pretty big accusations."
Source: Read Full Article