Britney Spears Shares Hot Vacay Pics With Her 'Protector' & 'Amor' Sam Asghari!
06/12/2019
Sun's out, Sam Asghari's guns out!
Britney Spears took a recent trip to Miami with her 25-year-old boyfriend over the weekend, and it was "exactly what she needed" after a stressful start to the year, according to an Us Weekly source.
The insider explained that the 37-year-old pop star planned a last-minute getaway with her fitness model beau because he had some free time in his schedule and she "simply wanted to have fun in the sun" — adding that Brit "loves being on the beach," natch.
As we reported, the pair were spotted walking on the sand, riding jet skis, and even recreating that scene from Titanic during their mini-vacay. Overall, it was said to be the perfect escape from the stresses of Brit's everyday life!
The source added:
"She was beyond excited to go on vacation with her boyfriend and just get away after a stressful few months. She had the time of her life goofing off and relaxing on the yacht and going swimming. She was nervous about riding the Jet Skis at first because of how fast they can go, but she turned out to be a natural!"
Sounds like they had quite the adventure!
The insider noted that it was a "super relaxing weekend" for the couple, who are "so in love with each other" — particularly Sam, who "enjoyed being able to spend some quality one-on-one time with Britney."
"Quality one-on-one time"…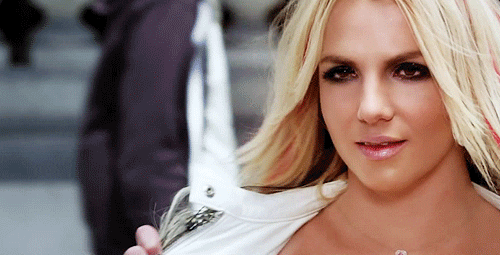 Whether it's a weekend getaway or just spending time with her at home, Brit's boyfriend continues to be a (literal) pillar of support for her as the pop princess focuses on her mental health and well-being amid the legal drama surrounding her conservatorship case.
Another insider described Sam as the superstar's "protector," telling ET that the reason the two work so well together is because they "encourage and support each other" through it all. The source spilled:
"Sam is really in love with Britney. He will always be there to help in any way he can… When they're together, they cook at home most nights. They like to keep things relaxed and simple."
Sounds like they've got a great thing going! No wonder the star always beaming when she's around him.
Take, for instance, the vacation pics the Toxic singer shared on her Instagram Tuesday, in which she was seen cozying up to her "amor" on a fancy yacht:
Lookin' good, you two!
According to the ET source, one of the things Spears loves most about her man (aside from those python arms, obvi) is that he's great with her two sons, Sean and Jayden, whom she shares with ex-husband Kevin Federline.
The insider explained:
"For Britney, being a mother is the most important part of her life. She is the most content whenever she is around her boys. Sam is also very involved with the kids' lives. The boys appreciate it when they all spend time together as a family… Her kids love when Sam is around. They have from the beginning of the relationship. He gets along with all of them very well."
What a catch!
Great to see Britney looking happy and healthy after a rough past few months. Keep smiling, gurl!
Source: Read Full Article