Bling Empire Season 2 Release Date, Cast, And Overall Net Worth Of The Cast Explained
07/14/2021
If you're like us, you spent at least one night this spring curled up on your couch binging "Bling Empire." For those who did not, allow us to fill you in.
To put it simply, "Bling Empire" is Netflix's answer to "Crazy Rich Asians." The reality series follows a group of ultra-wealthy Asian Americans as they navigate the upper echelons of Beverly Hills high society. The first season was a smash hit that kept viewers enthralled with the lavish parties, overly dramatic fights, and excessive spending of the cast. "Bling Empire" has everything you want in a mindless reality show. Good-looking people, low stakes love triangles, private jets, and cars that cost more than your house.
To say we're ready for Season 2 would be an understatement. In March 2021, Netflix confirmed that "Bling Empire" and "Selling Sunset" had both been renewed for another season. Below, we break down everything we know about the Season 2 release date, cast, and, of course, the current net worth of the stars of "Bling Empire."
Read on for all the deets.
A second season might be on the way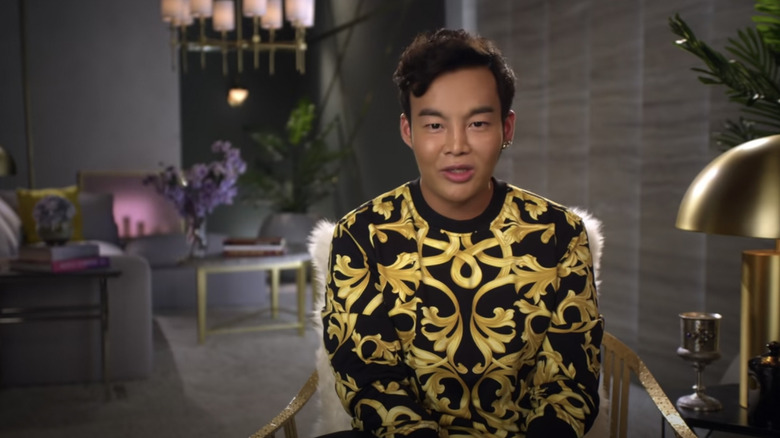 We have good news and bad news. The good news is that Netflix will most definitely release a second season of "Bling Empire." The bad news? There's no saying just when that will be. By all accounts, the streaming service has yet to give the green light to start filming, which means we're still a good bit out from a new season, per Marie Claire.
The delay doesn't have anything to do with lack of demand and everything to do with COVID-19. The coronavirus has put a number of shows like "Vanderpump Rules" on hold and forced others like "The Bachelor" to make drastic changes to adapt to a socially distanced world. It would be impossible for Netflix to give viewers the kind of escapism they've come to crave from shows like "Bling Empire." While current travel restrictions and social distance orders remain in place, there's no way the cast of "Empire" can take the kind of lavish vacations or throw the over-the-top parties we're dying to see.
So, as the release date is still up in the air, we're guessing we won't get a new season until at least 2022. However, if Season 2 is anything like Season 1, it's going to be well worth the wait.
The cast wants to up the drama in Season 2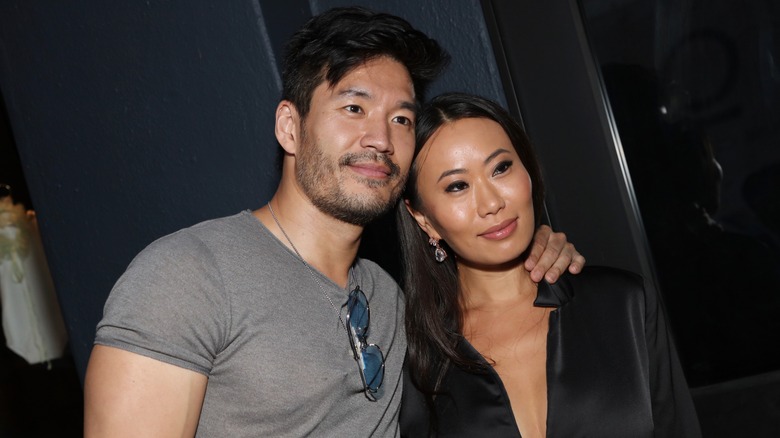 Because "Bling Empire" Season 2 hasn't started filming, there's no word yet on who's coming back and who might be joining the cast. As far as we know, though, most of the season 1 favorites are up for a second season.
It sounds like Christine Chiu has big plans for the new season. "If you thought I dropped a big bomb in Season 1, then you have no idea," she told Oprah magazine. She remained coy about the specific details of her storyline but promised they would be "timely in our climate" and "touch many people."
Additionally, Kelly Mi Li, Kevin Kreider, and Andrew Gray and their epic love triangle are rumored to be returning for the next season. When speaking to the outlet in 2021, the show's executive producer, Jeff Jenkins, spilled the tea on the ongoing drama and how that might play out in the upcoming season. "Kevin isn't a fan of the Kelly/Drew relationship and would like to supplant Drew, but I don't know if he's ever going to succeed," Jenkins dished. "God willing, we'll get to continue telling the stories of these people, and we'll all find out because I'm just as interested as the next person to find out how it ends."
There's a wide range of new worths on 'Bling Empire'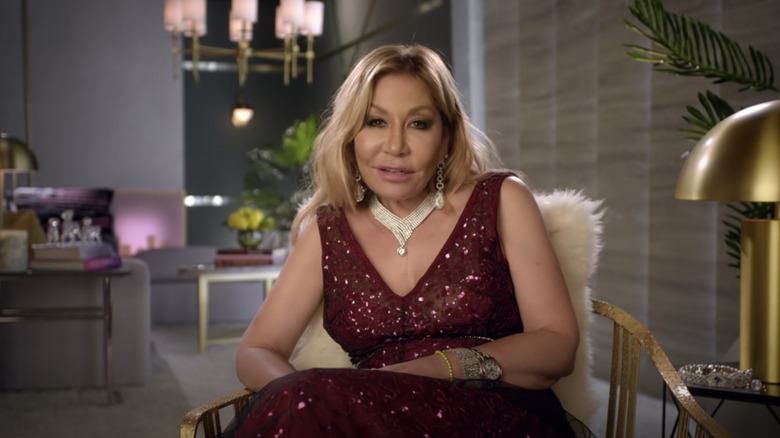 The secret to the success of "Bling Empire" is no secret at all. Like "Real Housewives" or "Keeping Up with the Kardashians," we watch "Bling Empire" for its escapism. After a long day at work, nothing feels better than turning off your brain and watching obscenely wealthy people get dramatic on TV. We like watching "Bling Empire" because we like watching rich people be rich. 
Who exactly is the richest of the rich, though? That honor goes to Anna Shay, who is worth $600 million, per Celeb Net Worth. While she earns an income from her Netflix contract, the heiress lives off the $1.2 billion sale of her late father's weapons company, per Newsweek. For someone with a billion-dollar fortune, Anna is pretty down to earth. Her Beverly Hills mansion cost a humble $16 million — a mere drop in the bucket for the heiress, per the New York Post.
Anna's obscenely large fortune far surpasses any of the rest of the cast, but that isn't to say they're in the poor house. Christine Chiu and Jamie Xie are tied for second place with an estimated net worth of $50 million each. The least wealthy cast member? Guy Tang, who made his comparatively small $2 million fortune from his YouTube channel, per the New York Post. Altogether, the cast's net worth is inching towards the billion-dollar mark.
Source: Read Full Article