Benedict Cumberbatch's Nose Almost Cost Him His Starring Role as Sherlock Holmes
11/30/2021
Benedict Cumberbatch was introduced to a wider audience by starring in the BBC series Sherlock. During its run, the show was a modest success and drew even more attention to Cumberbatch and his talent. Although many can't imagine anyone else as the character now, the Avengers actor nearly didn't get the part because of his nose.
Playing Sherlock Holmes gave Benedict Cumberbatch some anxiety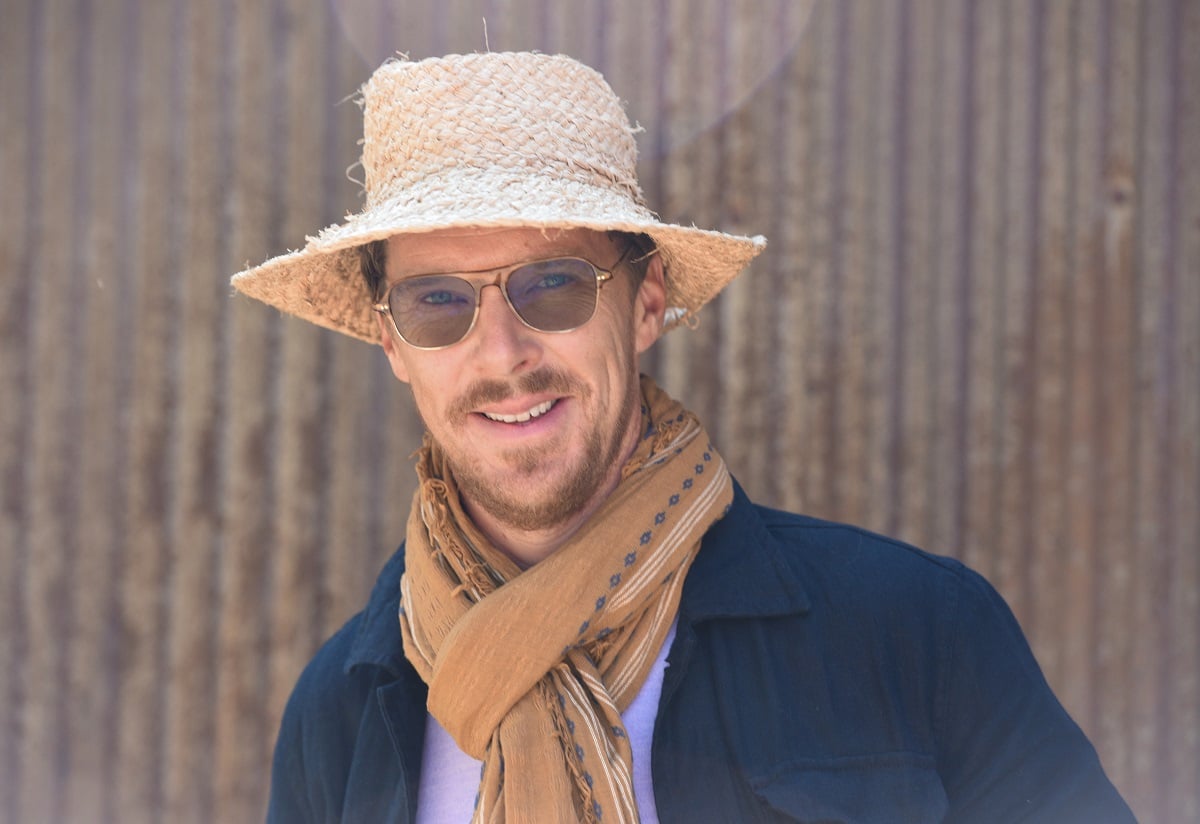 The character of Sherlock Holmes has a lot of history behind it. Many actors have stepped into the role of the neurotic detective, from Michael Caine to Cumberbatch's own Avengers co-star Robert Downey Jr. Because of that, Cumberbatch couldn't help but feel the weight of the character when he first nabbed the part. BBC reported that he felt an incredible amount of joy playing Holmes at first, but the joy was soon replaced with worry.
"You immediately think of Holmes past and present. What am I stepping into you? Do I want to be recognized just for this character? You even start to curse your blessings. It's a strange thing being an actor," Cumberbatch said.
The star also avoided modeling his Sherlock Holmes after Sherlocks of the past because of the pressure that might bring.
"Once you start playing with the ghosts of those brilliant incarnations you're in trouble," Cumberbatch felt. "It's not a sane thing for any actor to do."
Cumberbatch was always the number one choice for Sherlock, but he nearly missed out on the opportunity because of his facial features.
How Benedict Cumberbatch's nose almost cost him 'Sherlock'
According to Mirror, Cumberbatch had the acting chops to pull off Sherlock, but his looks were called into question. Mark Gatiss, the co-creator of the show, was told by colleagues that Cumberbatch looked more weird than sexy. And sexy was something the executives were after.
"When we presented Ben on his audition day, everyone at the BBC agreed he's definitely got to be in it," Cumberbatch said. "And then they went 'We were promised a sexy one though.'"
However, it's a sentiment Gatiss felt Cumbermatch might slightly agree with.
"And we didn't say 'yeah he is sexy' we went 'he's very good isn't he?' And Benedict to this day doesn't think of himself as sexy," Gatiss added.
Gatiss later went on to clarify what, specifically, his colleagues thought wasn't 'sexy' about Cumberbatch.
"His nose was entirely wrong apparently. We thought if only we could get the nose right we might have something," Gatiss said. "The truth is, this isn't made up."
But Cumberbatch was able to win over the skeptics he had through his sheer acting presence.
"But as he walked through into 221B Baker Street it all changed. He was a weird man a few minutes ago, a sort of ginger weird person. But that disappeared," Gatiss revealed. "It was the thing that suddenly worked with Colin Firth with Mr. Darcy."
Will Benedict Cumberbatch return for another season of 'Sherlock Holmes'
Gatiss' instincts were correct. Cumberbatch has not only nailed the part for many but he's helped carry the show to a successful four seasons. Since then, Cumberbatch has only seen his star shine brighter in several high-profile roles. He was nominated for an Oscar in The Imitation Game and has taken the superhero world by storm as Dr. Strange.
However, many have fond memories of his time as Sherlock Holmes. So much so that he's still asked if he'll return to his roots.
"Oh look, I still say never say never. You know, I really like that character…it's just, the circumstances need to be right and I think maybe it's too soon now to see it have another life," Cumberbatch told Esquire. "I think, wonderful as it is, it's had its moment for now. But that's not to say it wouldn't have another iteration in the future.
Source: Read Full Article