Your Taurus Monthly Horoscope for April
04/01/2020
PUT THESE DATES IN YOUR GOOGLE CAL RN:
Oh boy, have things changed since last month's horoscopes. No doubt these past few weeks have been challenging. This month, Taurus, the stars are looking hopeful for you.
Be extra mindful of your thoughts and feelings on April 4th, when Jupiter (symbolizing abundance) and Pluto (representing transformation) connect in Capricorn. These two planets haven't aligned since 2007, so their meeting marks the beginning of a new 13-year cycle centered around learning, growth, and discovery. Of course, your reality may not change overnight. In fact, Jupiter and Pluto will meet twice more in 2020 (on June 30th and November 12th), so this continues to progress throughout the year. So whether you decide to begin a new career path or spiritual journey, one thing is certain: You're ready to evolve.
On April 7th, the Full Moon in Libra shines light into the darkness. For you, Taurus babe, this lunation is all about identifying your daily routines. No doubt your day-to-day has changed radically over the past several weeks… but are these developments supporting your personal well-being? Remember, Taurus, "self-care" is more than just an influencer hashtag—it's actually a lifelong practice. Under this sky, consider how this impacts your daily realities.
Drumroll please! Last, but certainly not least, the Sun moves into your sign on April 19th. That's right, Taurus baby, it's your birthday season! Happy solar return! And the Sun isn't the only luminary celebrating: Just a few days later (April 22nd), the Moon also glides into Taurus, forming 2020's only New Moon in your zodiac sign. With the Sun and Moon both in your domain, this is an excellent time to honor… well, yourself! Celebrate the magic of simply being you. What brings you joy? What makes you smile? For the next few weeks, double-down on whatever brings you delight. Indulge in the ways only a Taurus can: Extra baths, extra naps, and yes, an extra piece of birthday cake. I mean ~whatever~, you're the birthday b*tch! You do you!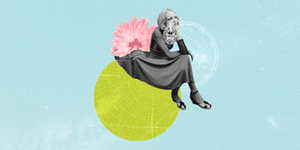 Source: Read Full Article