Top 5 Keanu Reeves Marvel Characters Fans Want to See in the MCU
11/27/2021
Any time an actor mentions their interest in a role, fans latch onto it as confirmation. Rumors have spread about Keanu Reeves wanting to join the Marvel Cinematic Universe. Fans have already made up their minds about what character they want to see The Matrix Resurrections actor as from the superhero comics.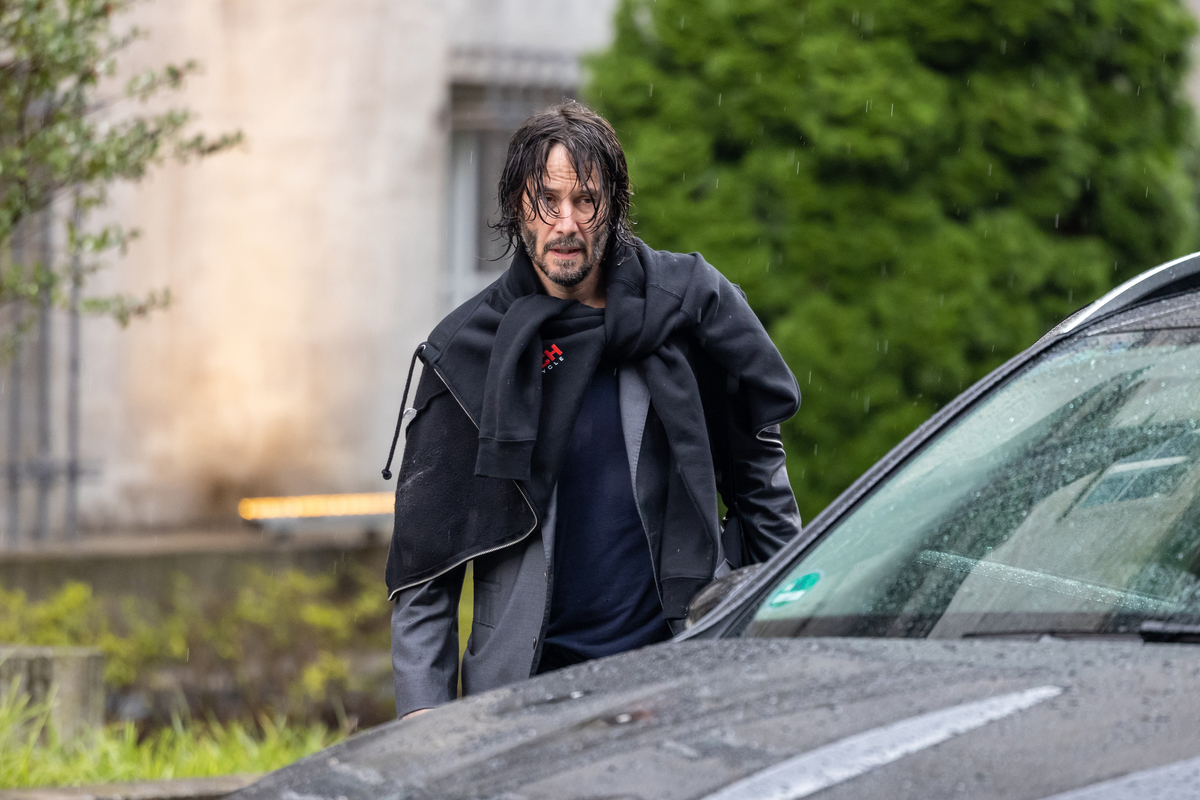 #5 (tie) Fans voted a 3-way tie to see Keanu Reeves as Mister Sinister
Reeves tends to have a calm but unsettling sense around him. Fans think Keanu Reeves would make him an excellent choice for the Marvel character Mister Sinister. In the comics, he stands as a calculating and manipulative foe.
The villain has close ties to the X-Men. With rumors of Marvel bringing Mutants into the Marvel Cinematic Universe, introducing the man who predicted them seems like a perfect addition.
#4 (tie) Reeves as Gambit also tied in the top 5
Fans voted for Reeves to play another popular X-Men character, the suave Gambit. The Mutant possesses the ability to imbue objects with deadly energy. He often uses playing cards to channel his power.
Despite massive popularity in comics and animation, the cool Mutant has rarely appeared in the live-action realm, only appearing in X-Men Origins: Wolverine. Fans think Reeves could make Gambit his own.
#3 (tie) The final Marvel character that tied was the 'Fantastic Four's Doctor Doom
Tying for third, fans voted another enemy for Reeves to play. The main Marvel villain to the Fantastic Four, fans want to see Keanu Reeves play Doctor Victor Von Doom. A cunning genius, Doctor Doom stands as the highest point of the philosophy, 'the means justify the ends.'
Over the years, Dr. Doom has had surprisingly altruistic goals. However, he goes about meeting this in some villainous ways. With Reeves' presence coming across as comforting, then terrifying in a moment, he could make a perfect Marvel villain
#2 Fans wanted Keanu Reeves as the Silver Surfer in Marvel with the second-most votes
As Marvel takes their universe cosmic with Eternals, characters like Galactus could appear. While Galactus marks a big threat, he needs his herald. And fans want Keanu Reeves to play the Galactus herald, the Silver Surfer.
The stoic character debuted in 1966 as an antagonist at first but later turned hero to help the Fantastic Four. However, fans wanted a very different kind of hero for Reeves the most.
#1 Fans want Keanu Reeves as Ghost Rider in Marvel the most
The number one character fans wanted to see Keanu Reeves play in the MCU came in as Ghost Rider. The Spirit of Vengeance stands as a brutal antihero, bringing together the villainous and heroic sides.
The dangerous hero debuted in 1972, drawn by artist Gary Friedrich. While Nicholas Cage played the character in a solo film before the connected Marvel Universe, fans are ready to see Reeves take on the character.
"It would be an honor," Reeves told Esquire about joining Marvel. "There [are] some really amazing directors and visionaries, and they're doing something no one's ever really done. It's special in that sense in terms of the scale, the ambition, the production. So it'd be cool to be a part of that."
Source: Read Full Article