The Real Reason 'Counting On' Fans Feel So Bad For Jill Duggar
06/23/2019
Jill Duggar was once the star of both 19 Kids and Counting and Counting On. However, over the past few years, she's started to be outshined by her sisters, Jessa and Jinger Duggar. Now, Jill has somehow gone from the star of the show to one of fan's least favorite. But realistically, some fans actually feel bad for her. Here's why.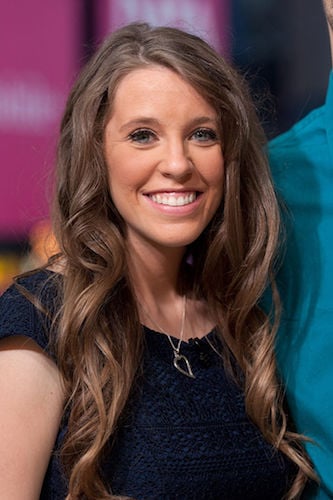 The Duggar women don't have much of a say in how their lives go
The Duggars do things differently than most American families. They were raised in an extremely religious household, and they do things very traditionally. All of the Duggars were homeschooled, and none of them have attended college. The women play very submissive roles in their family lives, too. Typically, the Duggar women marry very young, then immediately start having children. They take care of the kids while their husbands work; in Jill Duggar's case, she married Derick Dillard and homeschools their two children while he is in law school. Essentially, her only purpose in life at this point is to care for her kids.
Fans think Derick has strained Jill's relationship with her family
Derick has become very controversial over the past few years, and some think that he no longer has a good relationship with Jill's family. Back in 2017, Derick made unfortunate comments about other TLC stars Jazz Jennings, Nate Berkus and Jeremiah Brent. The homophobic and transphobic comments didn't go over well with TLC fans, and the network reportedly fired Derick from the show. However, Derick remains adamant that he pulled his family from the show on his own terms. Either way, he cost Jill her reality television career and made the entire family look bad. Now, the two are hardly seen at family events, and fans think Derick's actions are the reason.
Fans feel bad that Jill can't carve her own path or improve her situation
Fans have gone back and forth about how they feel about Jill, but ultimately, a lot of them feel bad for her. "I really feel bad for Jill honestly… Her life really doesn't seem happy," one Reddit user wrote. "I feel kinda [sic] bad for her too," someone else wrote. "She's not happy, and she has so few options to improve her situation." While fans love to criticize Jill Duggar, they also do have a soft spot for her because they pity the situation she's in. Jill couldn't get divorced even if she wanted to (fans felt the same way about Anna Duggar when she was going through Josh's sexual abuse and cheating scandals). Once a Duggar marries, they remain with that person the rest of their lives.
It seems that Jessa and Jinger are in much happier marriages
Not only does Jill not seem happy, but she's surrounded byhappy marriages, which probably only makes it worse. Jessamarried Ben Seewald in 2016, and she seems to have a very good relationshipwith him. And Counting On fans havelong thought that Jinger and Jeremy make a perfect couple. For Jill, having towatch others in happy marriages when she might be unhappy with hers must bedifficult. Fans think it's a shame that the Duggar women don't amount to more.
Check out ShowbizCheat Sheet onFacebook!
Source: Read Full Article