Taylor Momsen 'Relentlessly' Teased as 'Grinch Girl,' Reveals Reason for Leaving Gossip Girl
09/07/2023
The Pretty Reckless frontwoman Taylor Momsen recalls being "made fun of relentlessly" after appearing as Cindy Lou Who in Jim Carrey's "The Grinch," and breaks down why she ultimately left Gossip Girl.
Taylor Momsen has been in the spotlight for most of her life, but it hasn't always been a positive experience. Now 30, The Pretty Reckless frontwoman recalls how her breakthrough role at seven led to years of "relentless" teasing, and why she ultimately left Gossip Girl and acting altogether.
"First of all, The Grinch changed my life in a multitude of ways," Momsen told Penn Badgley on SiriusXM's Podcrushed, "one of them being I was made fun of relentlessly."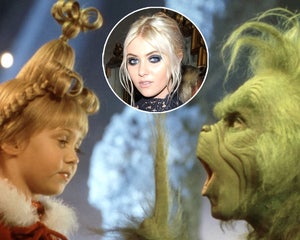 Taylor Momsen Recalls Filming The Grinch with Jim Carrey: 'I'm Watching an Artist at Work'
With the 2000 film starring Jim Carrey being such a massive hit, Momsen couldn't escape her fame. "Every time I would start a new school or go somewhere else, I don't even think the kids knew my name," she shared. "I was just Grinch Girl."
Momsen, of course, played Cindy Lou Who in the modern-day holiday classic based on the book by Dr. Seuss. She quickly stole America's heart, while impressing critics with her sweet portrayal. As for the nickname, Momsen said she "got used to it, but it was alienating."
That's not to say Momsen isn't happy to be associated with the film. As noted by Deadline, she told NBC's Today back in 2020 that she thinks it's "amazing" to be part of the holiday tradition.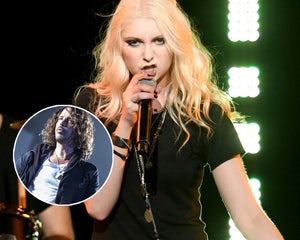 Taylor Momsen Went Into 'Hole' of 'Substance Abuse' After Chris Cornell Death
"I think that people love The Grinch just simply because the core of the story is so sweet and it's so heartwarming and it has such a good message," she said. "The fact that it comes back around every year — I think it's something to look forward to. And I think it just kind of brings happiness and joy to anyone who watches it."
Momsen may have taken the world by storm as a child actress, but she also famously stepped away from that career path when she left her role as Jenny Humphrey ahead of Gossip Girl's fifth season in 2011.
Explaining to her GG on-screen sibling Badgley, who is one of the co-hosts of Podcrushed, Momsen explained that acting was never really something she chose for herself. Instead, she was "put into" the industry, first as a model at just two years old, and as an actress a year later.
"I wasn't making my own choices then," she said. "And literally, as soon as I got to an age where I could make my own decision — it was like a click. I woke up one morning and went, 'Wait a second. I don't have to do this. I can just play in my band, and tour, and write songs. I can just do that.'"
Taylor Momsen: 'I Quit Acting'
By the time she stepped away from her acting gig on The CW soap opera in 2011, Momsen had already been fronting The Pretty Reckless since 2009. That moment of clarity, such as it is, gave her the freedom and strength to really make the career that she wanted.
Of course, it's not quite that easy, as Momsen conceded, to walk away from a television show contract. "They went, 'Well we can't let you out of your deal,'" Momsen said. "But we can write you out of the show so you can go on tour. You can't act in anything else, though.'"
That couldn't have worked out better for Momsen, though, who said she told them, "That's fine, that's not what I'm trying to do." Not acting in anything else was exactly what she was trying to do.
"They really allowed me to follow my dream, and so I'm forever grateful and thankful to them," she added. She did return in 2012 for a guest appearance on the show's series finale after six seasons, which was her last major acting gig.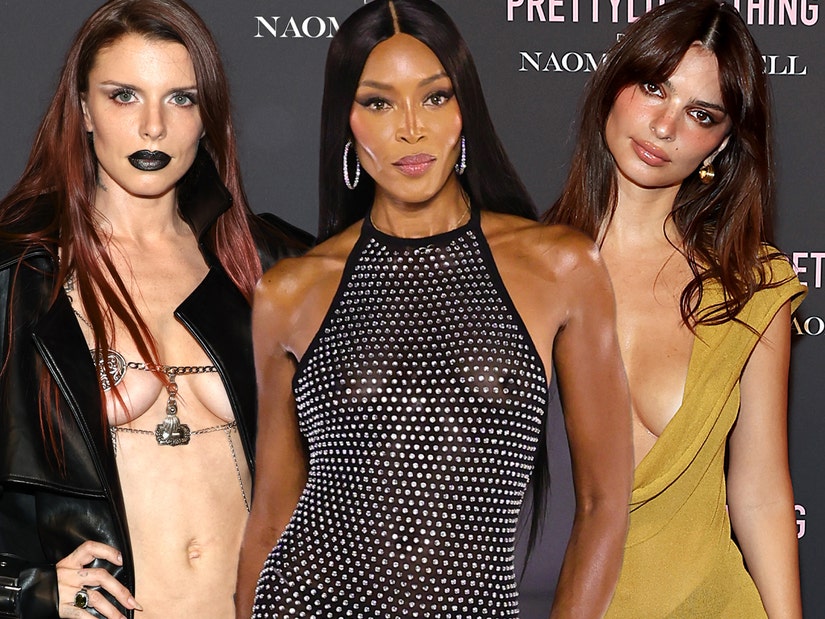 Source: Read Full Article