Shemar Moore Welcomes First Child with Girlfriend Jesiree Dizon
01/25/2023
The 52-year-old "S.W.A.T." star revealed the pregnancy while taping an episode of "The Jennifer Hudson Show" set to air January 26.
Sometimes there are disadvantages to taping talk show appearances too much in advance. That's what happened to Shemar Moore when he announced his and girlfriend Jesiree Dizon's pregnancy on an episode of "The Jennifer Hudson Show."
The 52-year-old "S.W.A.T." star was clearly excited to be a first-time dad in the episode taped way back on January 9. In it, he revealed that they were expecting the baby on February 8. But baby came early!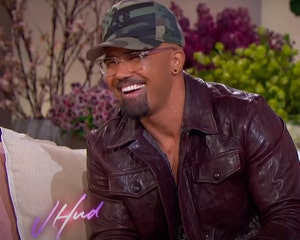 Shemar Moore Reveals He's Going to Be a First-Time Dad at 52
"Shemar Moore and his partner, Jesiree Dizon, are happy to announce the birth of their baby girl," a rep told People on Tuesday. "The family is very happy and healthy."
This is the third child for Dizon, who has daughter Charli with actor Stephen Bishop and son Kaiden from a prior relationship. It is the first child for Moore, who could not contain his excitement during that talk show taping.
Moore shared why the expected birth date was so special, noting that February 8th also marks the three-year anniversary of the loss of his mother. "on February 8, I'm going to make one of her dreams come true because, in real life, Shemar Moore is about to be a daddy," he shared.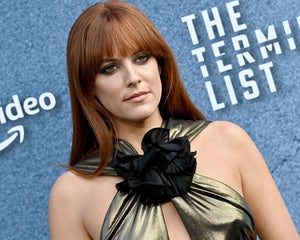 Riley Keough's Husband Reveals Birth of Their Daughter During Lisa Marie Presley Memorial
Unable to render YouTube Video.
"I'm so excited. I'm sorry she can't be here," Moore continued. Then talking about himself becoming a first-time father in his 50s, Moore added, "I was worried for a while that it was a 'that ship has sailed,' kind of thing but God had my back and things lined up."
The world was first introduced to girlfriend Dixon during a sex reveal video the actor shared to his Instagram page that week. Ahead of the reveal, Dizon revealed the couple might not be done growing their family depending on the sex, saying, "If we have a boy, we're one and done."
In the dramatic reveal, a helicopter flew over the assembled crowd and released a cloud of pink smoke — so they're not "one and done."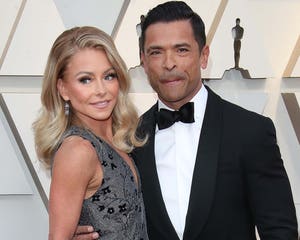 Kelly Ripa Shares Mark Consuelos' Unforgettable Comments While She Was in Labor
Waiting for your permission to load the Instagram Media.
Instagram Media Unavailable
During the clip, Moore teased what the baby's name might be, though nothing has been confirmed now that she's here. "It's either going to be Legend, little homie, or it's going to be Frankie, little baby girl," he said.
Sharing People's story to his Instagram on Tuesday night, Moore captioned it, "Ya boy is officially a Dad!!!! Dreams come true!! The rest of my life is here! ❤️????"
Now we'll just have to wait around for our first glimpse of the happy couple's new bundle of joy — and see if they stuck with the name Frankie.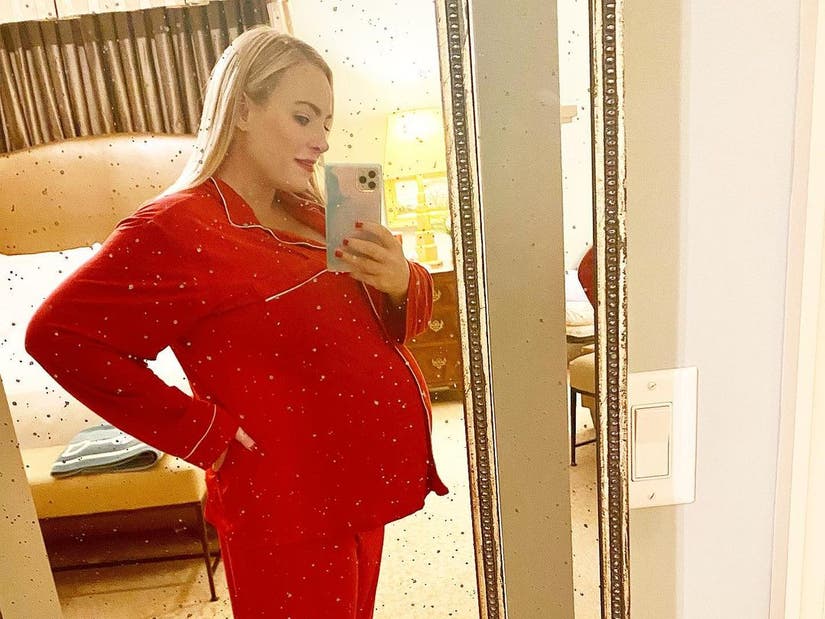 Source: Read Full Article