Paris Hilton 'Can't Even Imagine' Having Kim Kardashian's Life
06/24/2019
Paris Hilton can't fathom having a life like her early 2000s BFF and former closet organizer, Kim Kardashian.
Hilton, 38, spoke to Us Weekly about her friend's life as the mother of four children.
"She loves it," Hilton said of Kardashian.
During an early episode of Keeping Up with the Kardashians, Kardashian recalled what she thought her life would be like as an adult.
She imagined herself getting up early to go to the gym before her kids woke up. Today, that's part of her daily routine but certainly not all she does.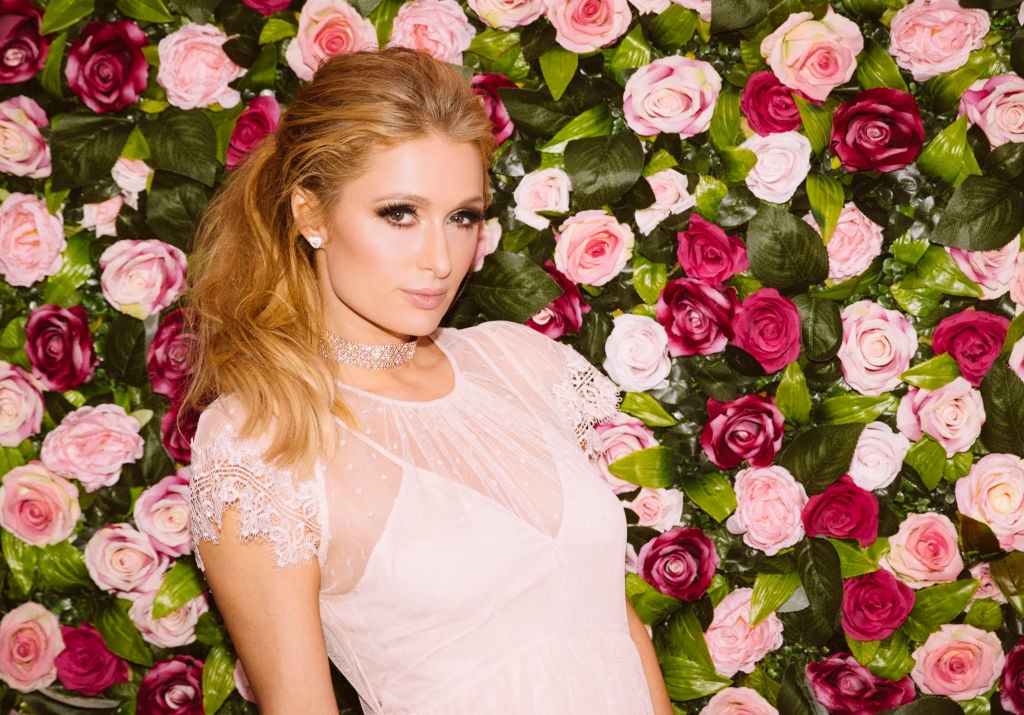 Kardashian has four children (two girls and two boys) with her husband, rapper and fashion designer, Kanye West; North "Nori" West, 6, Saint West, 3, Chicago West, 1, and Psalm West, 7 weeks.
The 38-year-old delivered her first two children naturally but because of complications during childbirth, welcomed babies No. 3 and No. 4 via a surrogate. 
So, why can't Hilton, an heiress, DJ, and businesswoman (her perfumes are extremely successful) think of having her friend's life? She doesn't feel like an adult.
After saying Kardashian and her family were on vacation, Hilton revealed why she couldn't see herself in her friend's shoes.
"I can't even imagine having four kids right now. I still feel like a kid myself," Hilton told Us Weekly.
While Hilton "can't even imagine" being a mother at this point in her life, Kardashian's living her dream of being a mother while doing work that's important to her.
West said it best in a series of text messages he sent his wife, which she shared on Twitter in a screenshot.
Kardashian shared a screenshot of messages West sent her, reading:
"This your life
Married with four kids
Get people out of jail
Cover of Vogue
Go to church every week with your family
Dreams come true"
The founder of KKW Beauty tweeted "morning texts" along with the screenshot of the messages from her husband.
Although Hilton and Kardashian are at very different places in their personal lives, they remain close. Kardashian recently appeared in Hilton's music video for her newest single, "Best Friend's A—," referring to Kardashian's most famous physical attribute.
Hilton has no children and has never been married.
In 2018, she and model/actor Chris Zylka (The Leftovers), who began dating in 2017, ended their one-year engagement with Hilton keeping the 20-carat pear-shaped engagement ring valued at $2 million that Zylka proposed with.
A source close to the couple told Us Weekly why Hilton ended things with Zylka. 
"She broke up with him a couple of weeks ago, she has been out of the country in Dubai and Australia," they said. "Paris realized that it wasn't meant to be and he wasn't right for her. There were some problems along the way. She's done." 
Although Hilton isn't a mother, she's an aunt. Her sister, Nicky Hilton, 35, shares two children with her husband, James Rothschild. They have two daughters, Julia, and Teddy Rothschild.
How did Paris Hilton and Kim Kardashian meet?

Hilton and Kardashian met growing up in the 1980s when Hilton lived in the Los Angeles area. Around the time Hilton coined her catchphrase, "That's hot," Kardashian appeared on her friend's reality show with Nicole Richie, The Simple Life.
The two women continue to be friends and show up occasionally on each other's social media accounts. Maybe they'll collaborate on a KKW Beauty collection as Kardashian's done in the past. "That's hot," we'll say when we see the products.
Source: Read Full Article