Oh Captain, My Captain (America), It's Chris Evans' Birthday & We're Celebrating With His Best Roles
06/13/2019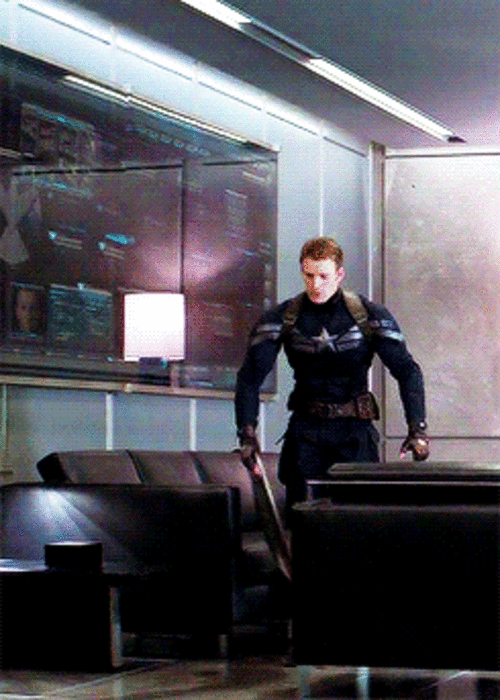 Marvel Studios/Walt Disney Studios
Three cheers for Captain America!
Chris Evans is now 38 years old and we are happy to celebrate him and all his glory.
The Boston native has been on our radar since 2000 when he first appeared on a short-lived TV show called Opposite Sex, which also starred Milo Ventimiglia, and in the same year he starred in two films. In 2001, the birthday boy made his way into a more memorable role when he played the jock in Not Another Teen Movie.
After that, Evans was in one movie after the next and by 2005 he made his way into the superhero universe as Johnny Storm in Fantastic Four. As fans of Evans know, that was only the beginning with him and the superhero action films.
In honor of the actor's birthday, we are taking a trip down memory lane and not-so-secretly waiting to see what he does next.
Evans has been in rom-coms like What's Your Number? and Playing It Cool as well as action films like Snowpiercer and The Losers. His greatest of all roles however has to be playing Captain America in every Marvel film over the past few years.
Beginning with Captain America: The First Avenger in 2011, the 38-year-old star has been embodying the ultimate super hero and his alter ego, Steve Rogers. He's been the lead in three Captain America films and been in four Avengers films, and in all of them he's kicked butt and looked good doing so.
Now's the time to raise a toast to Evans and his epic career, because if you can't toast to someone on your birthday, then when can you?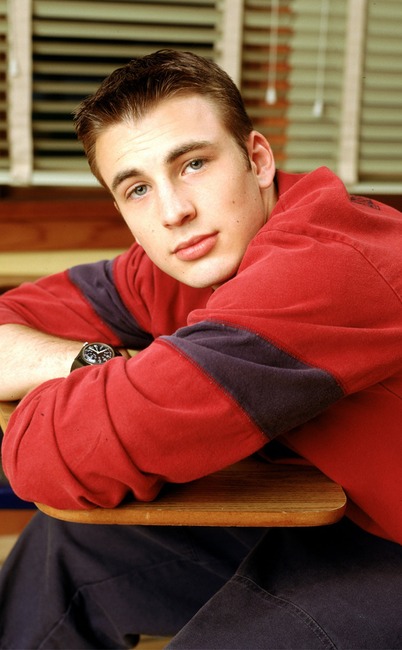 FOX
Opposite Sex
In 2000, Chris Evans started his career with a role on the short-lived series Opposite Sex. The series followed a teenage boy who moves to a new town and enrolls at Evergreen Academy, only to learn that he's just one of three boys (one of the others is Evans' character) in a previously all-girl school.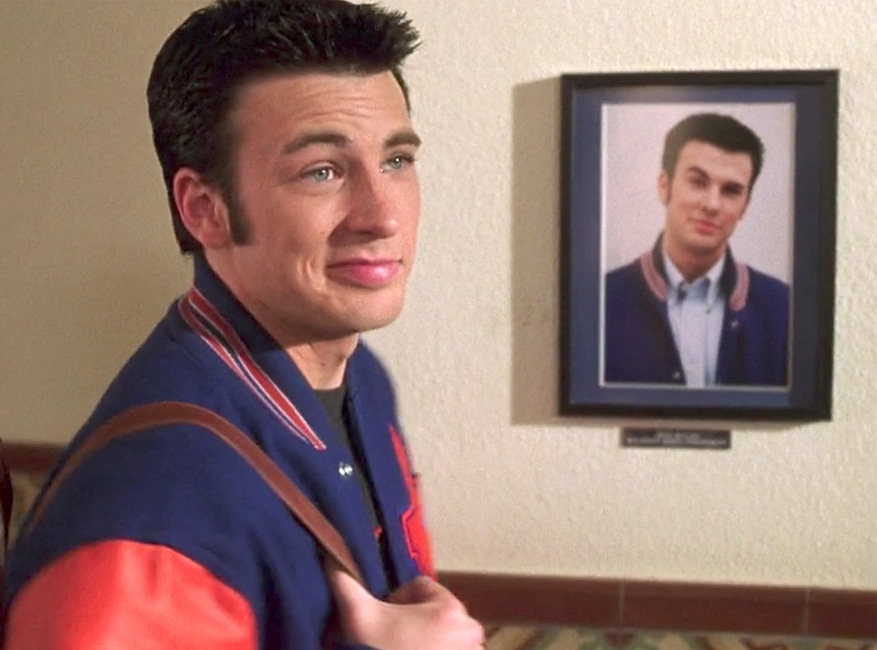 Columbia Pictures
Not Another Teen Movie
A year later, Evans made a big box office splash with Not Another Teen Movie. In the film, which pokes fun at all popular teen movies, Evans plays the popular jock, Jake, who takes a bet to try and make the pretty ugly girl into prom queen even though his sister and the bitchy cheerleader are determined to stop him.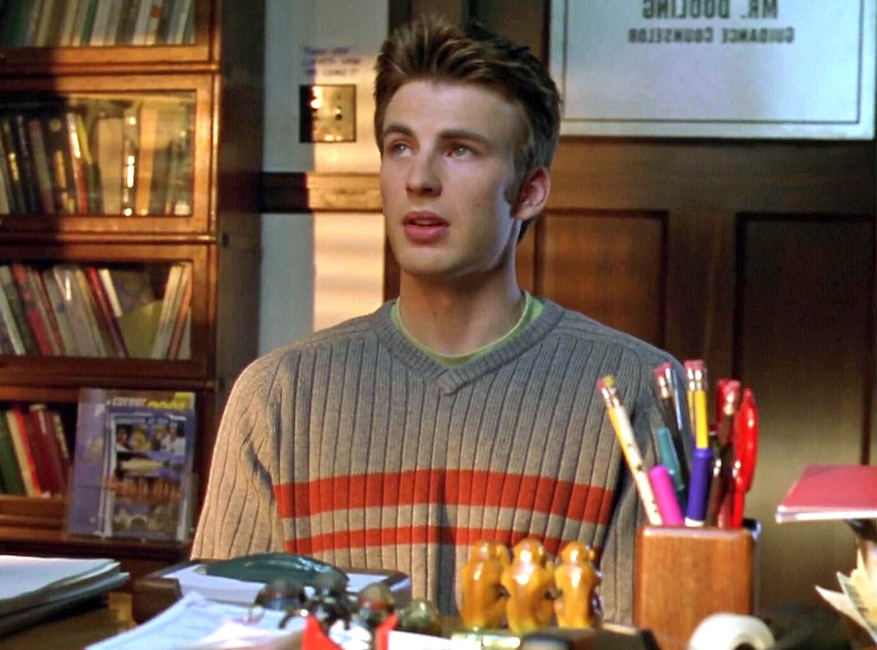 Paramount Pictures
The Perfect Score
Kyle (Evans) and his five friends decide to break into the Princeton Testing Center and steal the answers for the SAT tests and get perfect scores in this 2004 comedy.
Article continues below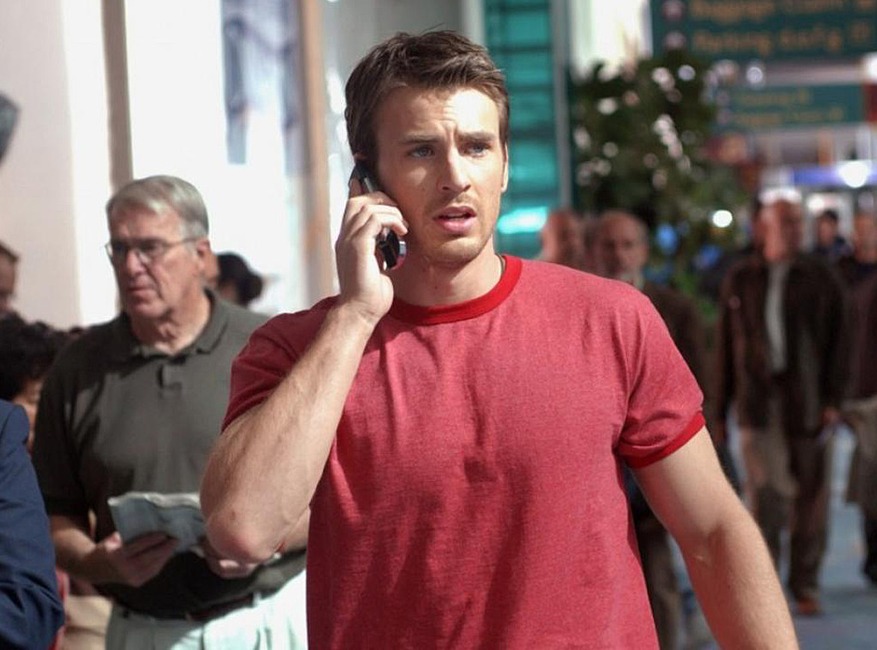 New Line Cinema
Cellular
Ryan (Evans) is just a normal guy with a cell phone, but one day he answers his phone and the woman on the other side needs his help. She's been kidnapped and in order to save her family and find her, Ryan must stay on the line…and make sure his phone doesn't die before he reaches her.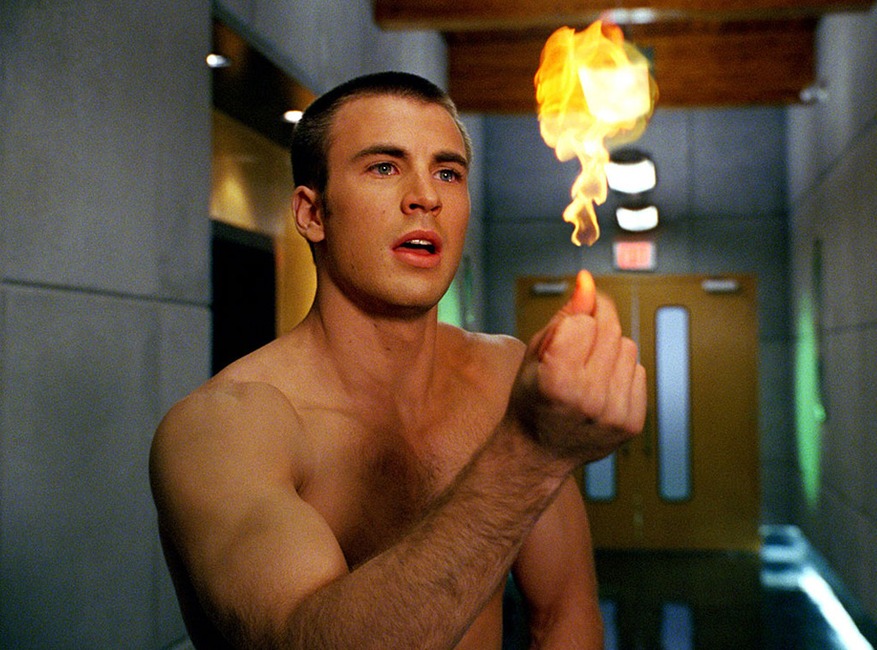 20th Century Fox
Fantastic Four
Evans' first taste of superhero life was as Johnny Storm in Fantastic Four. In this movie, a group of astronauts are exposed to cosmic radiation which ends up giving them powers which they use to take down Doctor Victor Von Doom (Julian McMahon).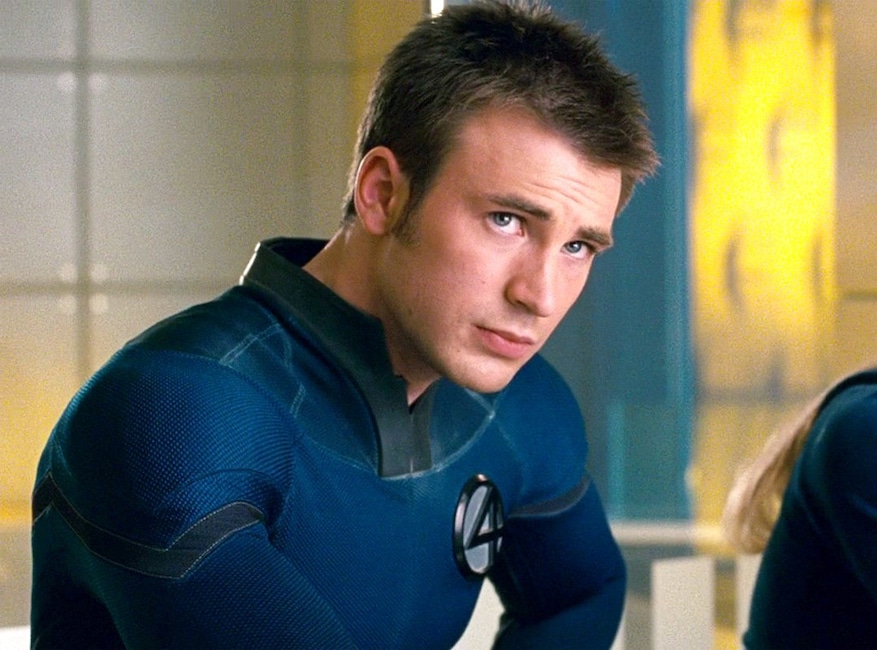 20th Century Fox
Fantastic Four: Rise of the Silver Surfer
In the sequel, the Fantastic Four discover that they aren't the only beings with super powers in the universe. Instead the powerful Silver Surfer exists as does the planet-eating Galactus.
Article continues below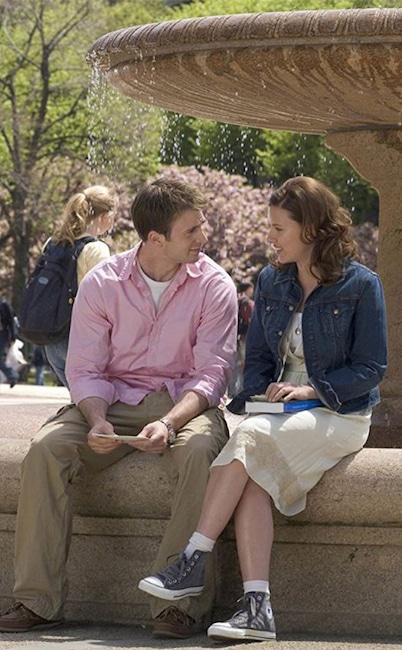 The Weinstein Company
The Nanny Diaries
The Nanny Diaries follows a college graduate named Annie (Scarlett Johansson) who goes to work for a rich family in New York City. Once she has the job she must figure out how to balance her work life, the family's dysfunction and a possible new romance with a guy she calls Harvard Hottie (Evans).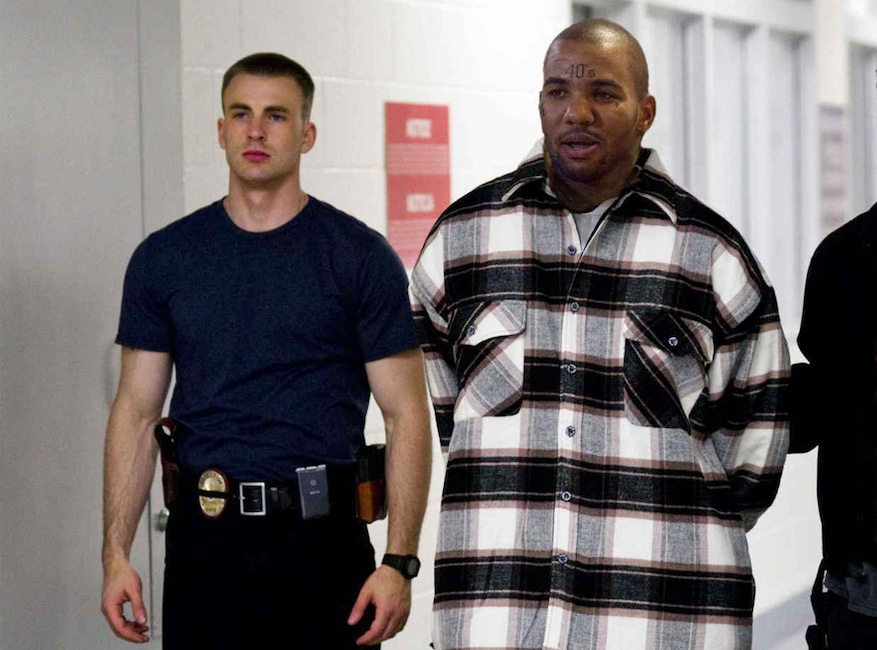 Fox Searchlight Pictures
Street Kings
Street Kings shows what really goes down in the streets of Los Angeles when LAPD Detective Tom Ludlow (Keanu Reeves) goes undercover and is later implicated in a murder of another cop, which he did not do. He will stop at nothing to clear his name. In the movie, Evans plays his partner, Detective Paul Diskant.
Summit Entertainment
Push
Two Americans with special abilities, Nick (Evans) and Cassie (Dakota Fanning), search for a girl in Hong Kong who can help them take down a shady government organization called Division with plans to make them all into weapons.
Article continues below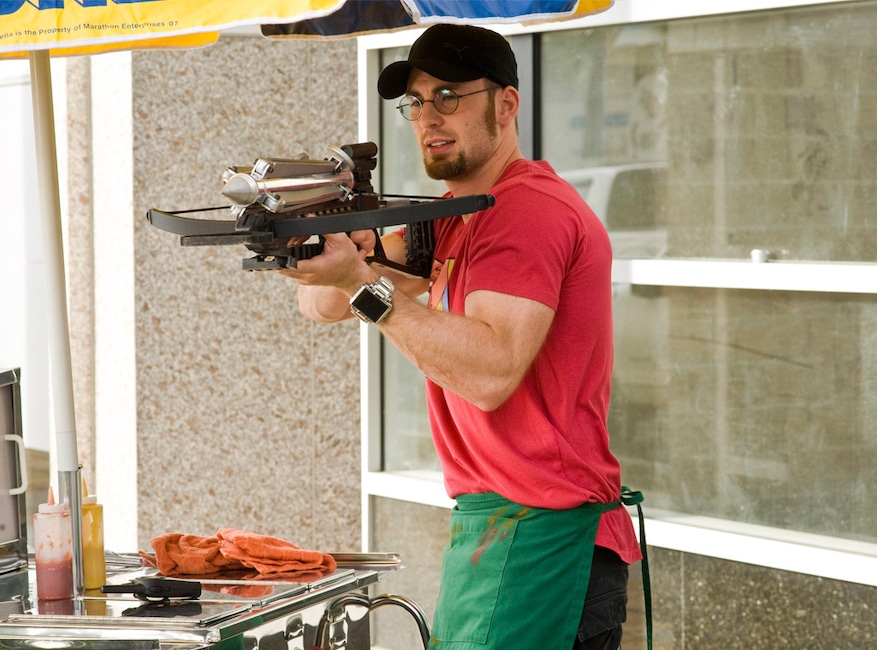 Warner Bros. Pictures
The Losers
A team of U.S. Special Forces made up of Clay (Jeffrey Dean Morgan), Jensen (Evans), Rogue (Idris Elba), Pooch (Columbus Short) and Cougar (Óscar Jaenada), find themselves betrayed and left for dead at the hands of an enemy known as Max (Jason Patric). The group then decides to settle the score and join forces with the mysterious Aisha (Zoe Saldana) to take out Max and stop him from starting a high-tech global war.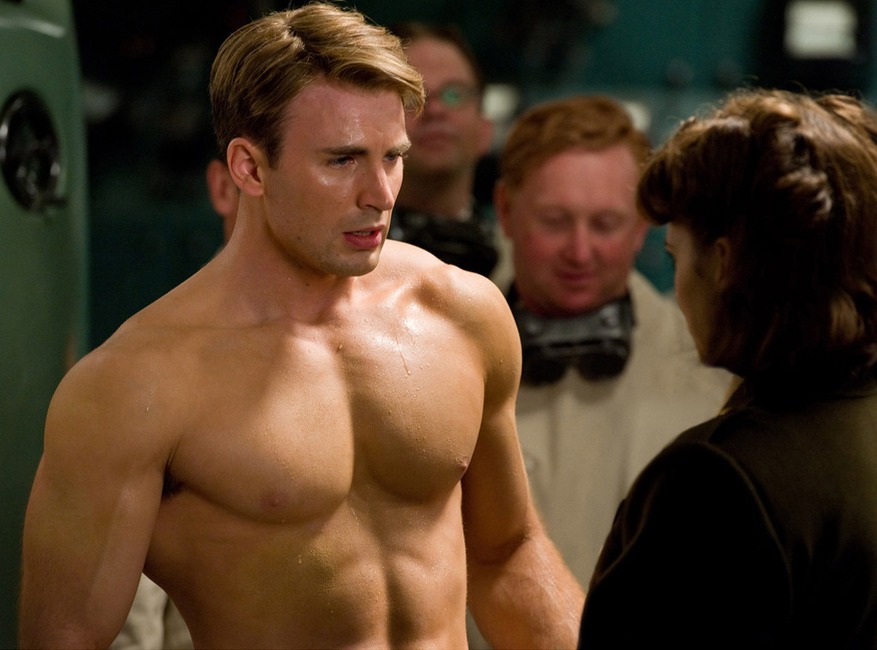 Jay Maidment/Marvel Entertainment
Captain America: The First Avenger
In 2011, the Boston native suited up for the first time as Captain America. The original Captain America film follows Steve Rogers, a rejected military soldier, as he transforms into Captain America following a dose of "Super-Soldier serum." He quickly learns that being Captain America comes at a price while fighting to take down a terrorist organization.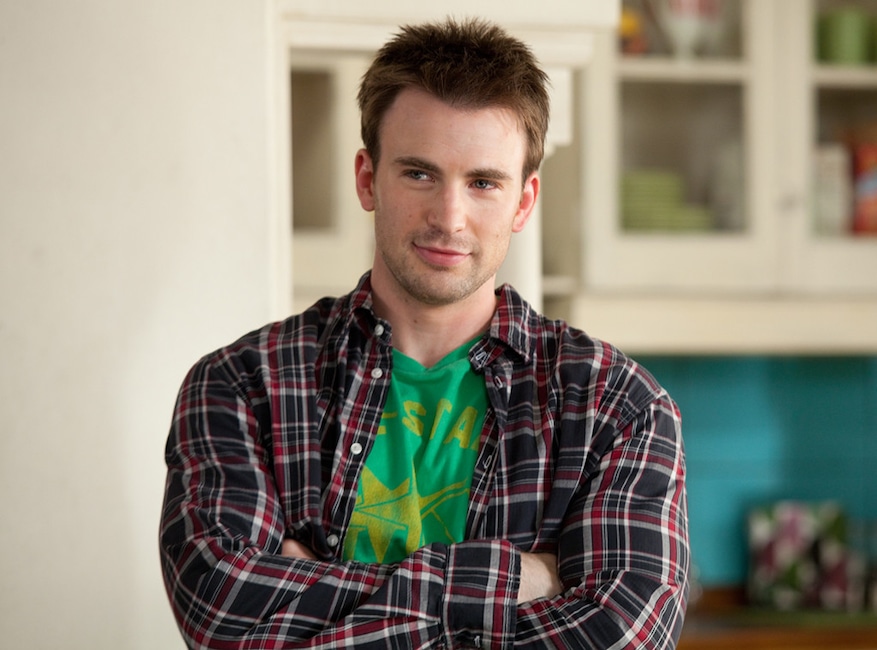 Claire Folger/20th Century Fox Film
What's Your Number?
Ally (Anna Faris) has a panic attack when she hears that women who date more than 20 guys won't find a husband, so she decides to track down all of her exes in case they are actually the person she should be with. In order to find them all, she asks her hot neighbor Colin (Evans) to help her and in exchange she will hide him when his exes come looking for him.
Article continues below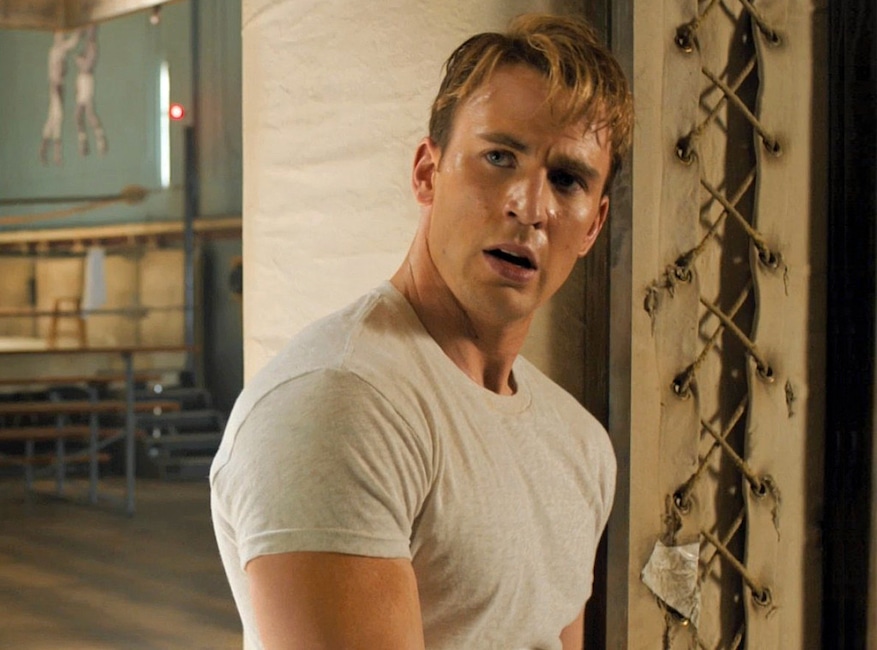 Marvel Studios/Walt Disney Studios
The Avengers
Nick Fury (Samuel L. Jackson) and his international peace-keeping agency brings together Marvel superheros including, Iron Man (Robert Downey Jr.), Hulk (Mark Ruffalo), Thor (Chris Hemsworth), Captain America (Evans), Hawkeye (Jeremy Renner) and Black Widow (Scarlett Johansson), in order to fight bad guys…who in this case is Loki (Tom Hiddleston).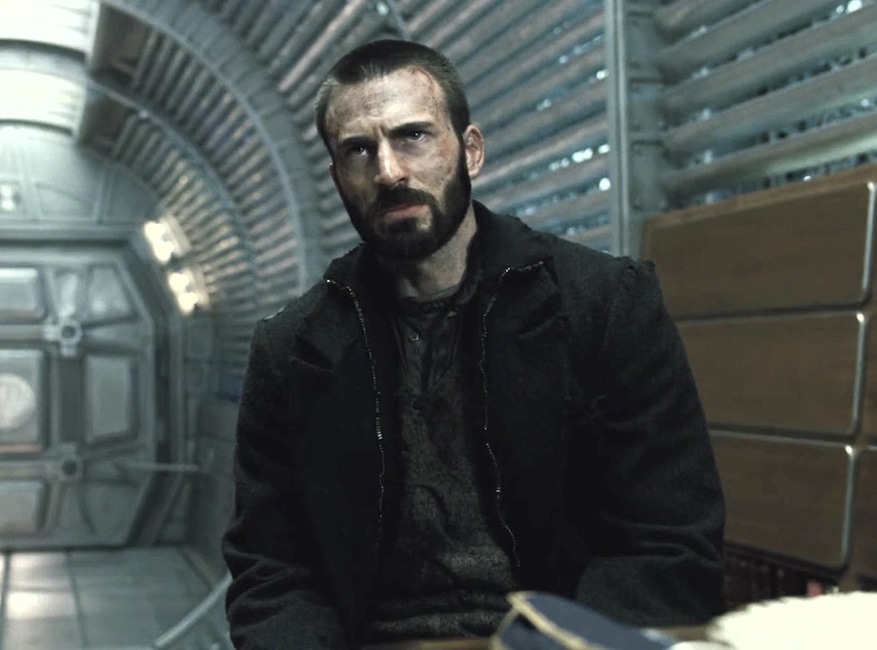 RADiUS-TWC
Snowpiercer
In the year 2031, the entire world is frozen…except those on the Snowpiercer train. These survivors travel around the globe for 17 years creating their own economy and class system. In time, Curtis (Evans), leader of the lower-class living at the back of the train, is determined to switch things up and give wealth throughout the train by battling through each section.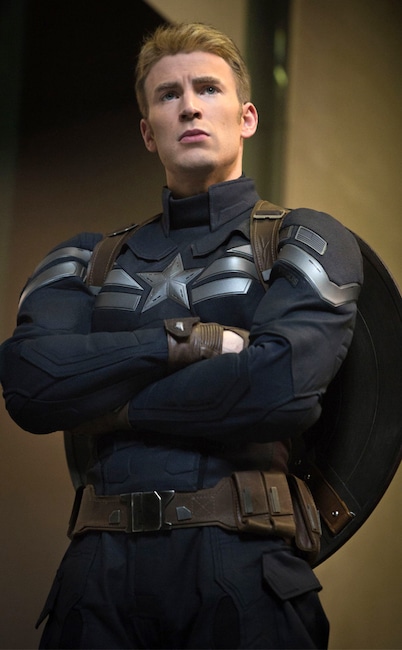 Marvel Studios/Walt Disney Studios
Captain America: The Winter Solider
In the Captain America sequel, Steve Rogers (Evans) continues to try and figure out his superhero role in the modern world. While doing so he teams up with fellow Avenger Black Widow (Johansson) to battle an assassin known as the Winter Solider.
Article continues below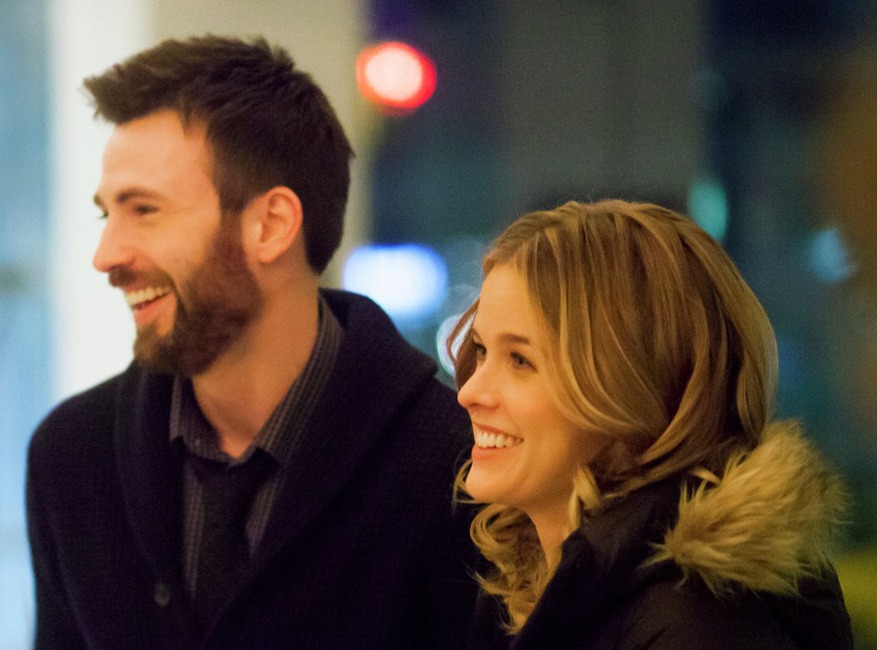 Radius
Before We Go
Nick (Evans) and Brooke (Alice Eve) find themselves stuck in Manhattan for the night and despite being total strangers, they end up becoming each other's most trusted confidant after their night leads to adventures that make them face their fears and grab control of their lives.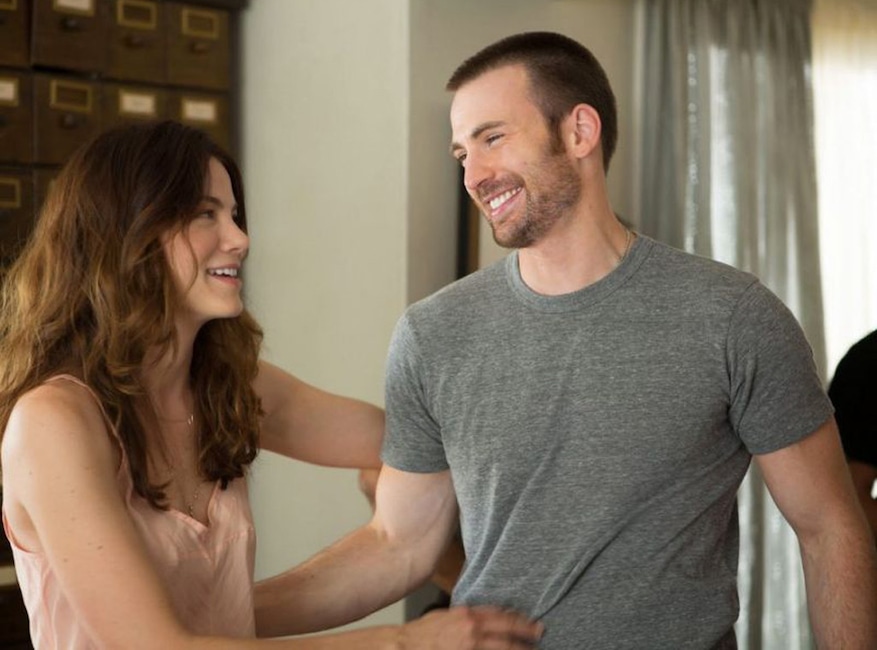 Vertical Entertainment
Playing It Cool
Rom-com alert! Playing It Cool, shows a screenwriter (Evans) in desperate need of a script for his next romantic movie, but after his mother abandoned him he has always ruined his relationships and therefore has nothing to look to for inspiration. Then he meets Her (Michelle Monaghan), a woman who actually captures his heart, but alas she's engaged…but she does become his friend, which is when inspiration hits.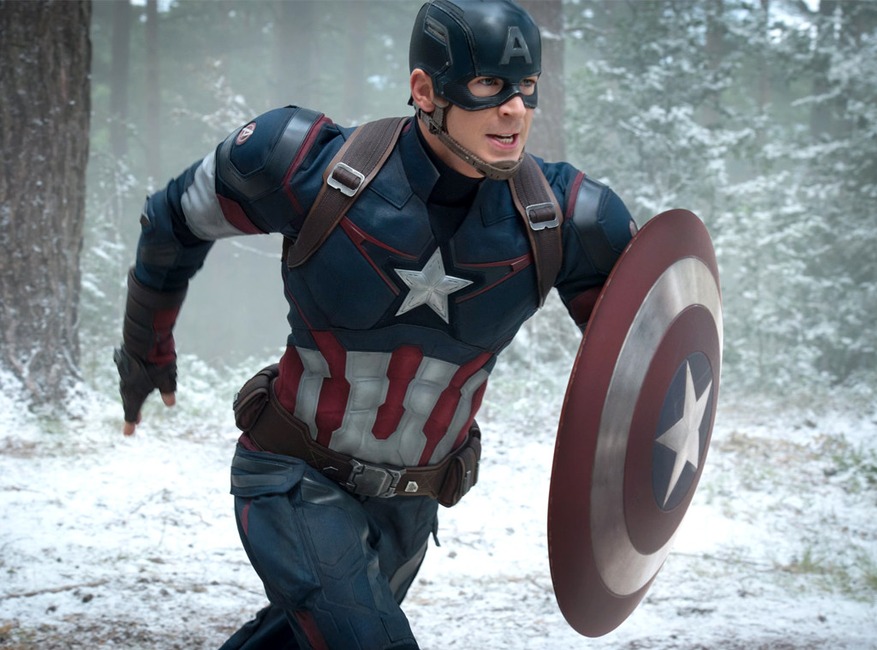 Marvel Studios/Walt Disney Studios
Avengers: Age of Ultron
The Avengers reunite when Tony Stark (Downey) and Bruce Banner's (Ruffalo) attempt to restart a peacekeeping program called Ultron goes terribly awry. Together your favorite superheros must try and stop Ultron form enacting his terrible plan and taking over the world.
Article continues below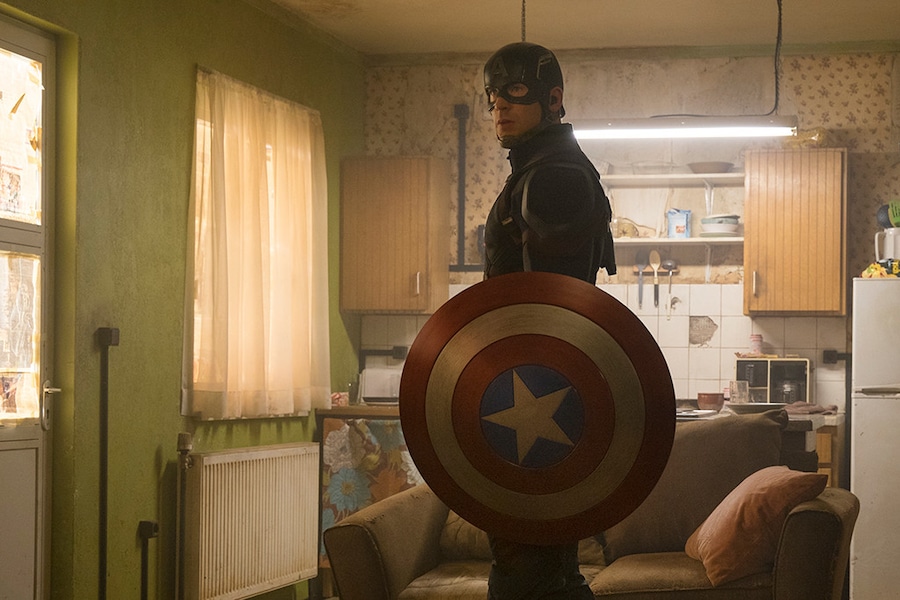 Marvel Studios
Captain America: Civil War
In the third Capatin America film, tensions are at an all-time high between some superheroes after the government creates the Hero Registration Act limiting a hero's actions. Iron Man (Downey) is fine with the decision, but Captain America (Evans) is not, which ends up making these two on opposite sides of an all-out war. Meanwhile, a new, real villain emerges and the superheroes must stop him and figure out their feud.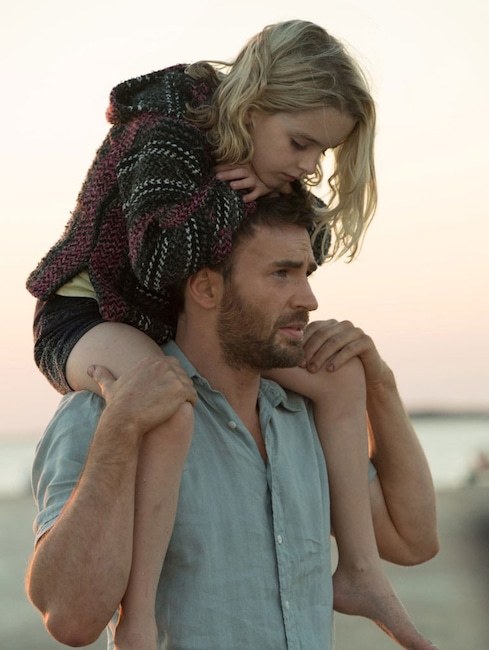 Fox Searchlight
Gifted
Frank (Evans) is a single man who is raising his niece Mary (Mckenna Grace), who happens to be a child prodigy. After her academic abilities come to the attention of Frank's mother, she decides that she wants custody of her granddaughter, but Frank isn't backing down without a fight!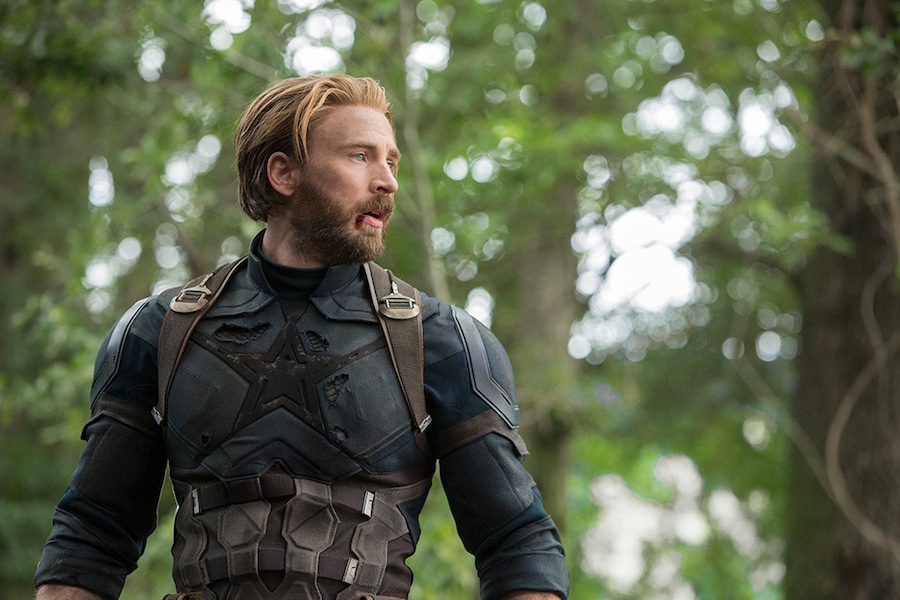 Chuck Zlotnick/Marvel Studios
Avengers: Infinity War
Evans reprised his role as Captain America once again in this Avengers film as The Avengers and their allies team up to try and defeat Thanos (Josh Brolin) before he puts an end to the universe…even if it means dying in the process.
Article continues below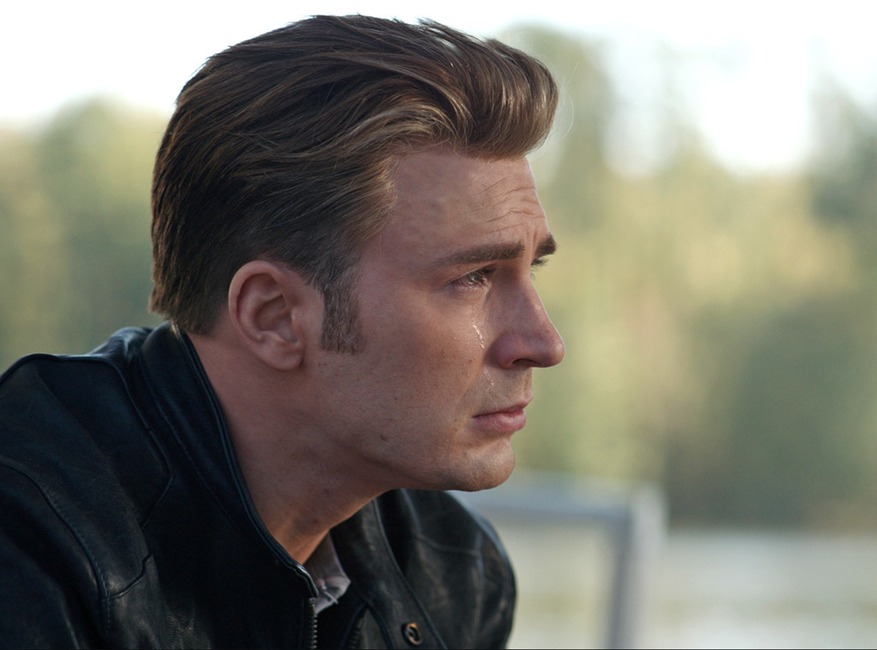 Marvel Studios/Walt Disney Studios
Avengers: Endgame
In 2019, fans saw the final installment in this Avengers storyline when The Avengers picked up where they left off in Infinity War. With the universe in ruins, and many dead, the rest of the heroes and their allies assemble in one last effort to undo Thanos' (Brolin) actions and restore order to the universe.
Source: Read Full Article