Kim Kardashian's 'Gross' Comment About Kylie Jenner's Pregnancy Slammed by Fans
04/16/2022
The Kardashian-Jenners have opened up their lives to the world for 15 years. As such, they occasionally run into criticism for some things they have said and done.
Recently, Kim Kardashian made a comment about Kylie Jenner's pregnancy on the family's new Hulu show, The Kardashians. This comment was not well-received by many fans, with some even calling it "gross."
What did Kim Kardashian say about Kylie Jenner's pregnancy?
On the first episode of The Kardashians, Kardashian was seen having a conversation with Jenner and their mother, Kris Jenner. This was filmed during the fall of 2021, and Jenner had been pregnant for "almost six months" by then.
Jenner had not told the rest of the family her baby's gender, but Kardashian shared that she could tell which gender Jenner was carrying based on how the Kylie Cosmetics founder looked.
"I think it's a boy," Kardashian said. "You're skinnier this way. You're prettier than you were last time."
"How could she get any prettier?" Kris interjected.
Kardashian continued, "Girls take the beauty to give it to themselves. The boys know what's up, and they just let you be a little bit prettier."
Fans slam Kim Kardashian's comment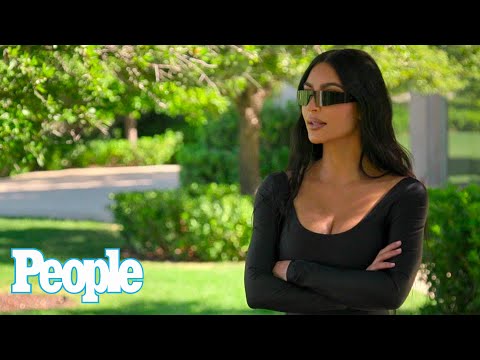 Numerous fans took to Reddit to share their thoughts on Kardashian's comment. Many of them did not agree with Kardashian talking about Jenner's looks. Some also felt that the comment perpetuated misogynistic ideas.
"You would think after the awful treatment Kim went through with the ugly tabloid comments about her during her own pregnancy with North that she would be more f***ng sensitive and kind," one fan wrote. Over one thousand people liked this comment.
"What an incredibly gross comment," another person said.
"How disturbing to claim a female in the womb is stealing the beauty of her mother," one commenter added. "So misogynistic and already perpetuating jealousy and competition stereotypes between women."
Some people also pointed out that what Kardashian said is actually an old wives' tale that has been repeated for generations. 
"It's actually an old wives tale that girls steal your beauty. I think it's wrong and gross but Kim didn't make it up!" a commenter chimed in. "Lately I've been realizing that Kim is like a 70-year-old in her beliefs and in what she thinks is acceptable to say to people."
Kylie Jenner gave birth to a boy
Although Kardashian's speculation had no scientific merit, she was right in that Jenner did give birth to a boy. On February 2, 2022, Jenner and her partner, Travis Scott, welcomed a son.
The couple initially gave their newborn the name Wolf, but Jenner later announced they would change his name.
"FYI our sons name isn't Wolf anymore," Jenner said on Instagram. "We just really didn't feel like it was him. Just wanted to share because I keep seeing Wolf everywhere."
She also told USA Today in early April that she felt rushed in giving him a name: "We had to quickly sign the birth certificate, and then I knew the second I signed the birth certificate that I was probably gonna change his name (laughter). It just didn't suit him. We haven't legally changed his name yet. We're in the process, so it just wouldn't feel right to share anything when we don't have an official name."
Source: Read Full Article