Kim Kardashian Reveals North West's Chanel Bag Worth $13,000 From Kris Jenner
09/17/2022
On September 14, Kim Kardashian revealed on her Sept. 14 appearance on the Late Late Show with James Corden that her firstborn child, North West, 9, is set to inherit a "one-of-a-kind" Chanel bag from Kris Jenner, 66, when she dies. The bag is a
A Lego-themed clutch covered in black crystals that was never sold in stores, but is under the vigil watch of the famous momager. A similar version of the bag can be found on the vintage and high-end reselling site, 1stDibs, and is listed for $12,760. And according to the 41-year-old mom of four, it was originally supposed to be hers.
Kardashian told Corden that she was excited about the shoot because she had heard that Lagerfeld will "give you a bag on set if it's your first photo shoot with him."
However, things took a turn when Kardashian's mother arrived and won over the creative director instead.
Kim Kardashian revealed to host James Corden that she was expecting a Chanel handbag after she flew to Paris to do a "high-stakes photoshoot" with the late creator of Chanel, Karl Lagerfeld. She was pregnant at the time and was both excited to meet Lagerfeld, but also for the possible gift because "rumor had it" that "he'll give you a bag on set if it's like your first photo shoot with him." Kim added, "I was so excited, I was like dreaming about what kind of bag he was going to give me."
But when Kris walked into the shoot wearing head-to-toe vintage Chanel, Kim—Kris' eldest daughter—called it an "over-the-top" look. Kris' outfit included boots, gloves, headband, hat and glasses. She was also wearing a fanny pack and a bag.
RELATED: Scooter Braun Will Pay Ex-Wife Yael Cohen $20 Million And Give $60,000 A Month For Child Support
According to Hollywood life, Kim said, "So he falls in love with her."

"Doesn't hardly even acknowledge that I've been like, you know, sitting there. It's all about Kris Jenner."
Eventually, the end of the shoot came and Kim was "dying", as she recalled, because she knew the big moment was soon going to come. Finally, Karl came out with the "really popular" Lego bag.
"I'm literally like, 'This is the moment. He's going to give me the bag,"Kim said, wrapping up her story.

"Then he goes over me and hands it to my mom." She added that she ran to the bathroom and "started hysterically crying".
She noted, "I'm like pregnant, hormonal, and flew all the way to Paris for this. I call my cousin CiCi and I'm like, 'This b—ch took my f—king bag.'" Well, at least North will get it, right?
Kim was so upset because she planned to give the bag to North so that it could be displayed in her bedroom. But, North will eventually get it.
"My mom has a provision in her will that North gets the bag," Kim revealed, "God forbid she passes away."
Kim explained that she had planned to give the bag to North after she was born. But rest assured, North will one day have that purse, as Kim confirmed that Kris has a provision in her will for North, now 9, to receive it.
While the special edition bag was never manufactured for sale, the colored version of the clutch, which was popular with celebrities in 2013, retailed for roughly $6,109, according to the Mirror and the Daily Mail.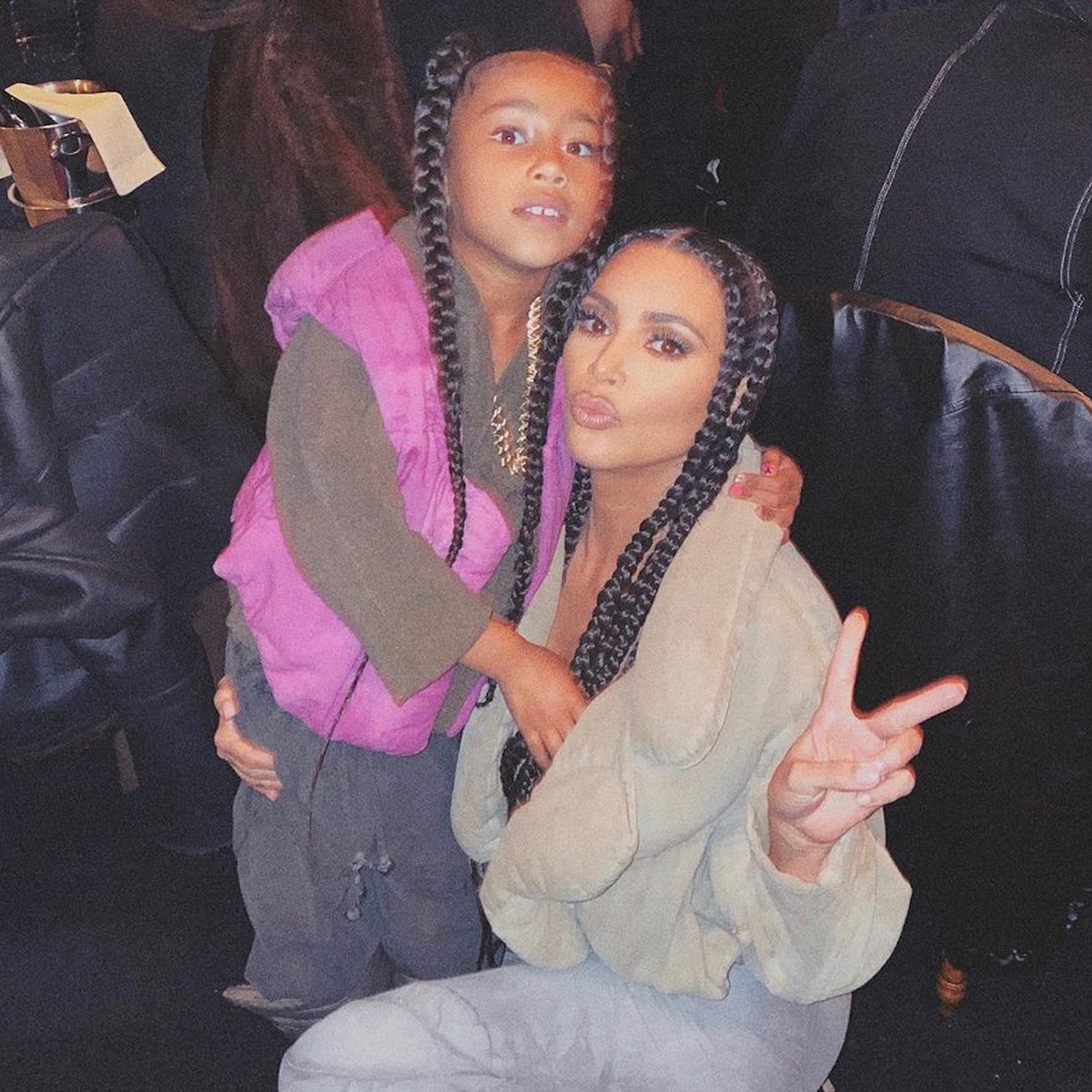 North appears to have an interest in fashion and Kardashian has said that her daughter has judged her style in the past.
During a Vogue's Forces of Fashion conference in March, Kardashian told People that North is "very opinionated" when it comes to her mother's outfits.
She also revealed on "Ellen" that North styled her family for their Vogue cover story in March.
READ NEXT: Kanye West Finally Made A Decision To End His 2-year Partnership With GAP
Sources: Hollywood Life, Page Six, Insider, Daily Mail, The Mirror
Source: Read Full Article