How Two Men Helped Police Nab Suspects Who Fatally Shot, Burned and Buried Their Brother
09/06/2023
The DA said the suspects "had not counted on the victim's brothers and law enforcement relentlessly pursuing" the missing man's whereabouts — "using their expertise as software engineers" to help find his killers.
The brothers of a college student killed during a drug deal gone bad are being hailed by prosecutors after their tech knowledge helped authorities track down the men allegedly responsible for his death.
22-year-old Zuhyr Hamza Kaleem (above left) was murdered on April 27, 2019, after prosecutors say he met up with former high school classmate Jose Varela, 24, (above right) for a marijuana deal. Per the Harris County District Attorney, after arriving at Varela's home, another man, Eric Aguilar, fatally shot Kaleem.
According to the DA, the two men then took Kaleem's body to another county, where his remains were burned and buried; his car was dumped by Varela in Mexico.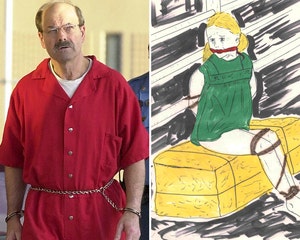 Sheriffs Possibly Identify Woman Seen Bound and Gagged In Terrifying BTK Killer Drawing
When their brother and his car disappeared, Umayr and Uzair Kaleem jumped into action — first learning about the drug deal, before accessing Zuhyr's Snapchat account to see who he had been communicating with recently. Varela was the last one he spoke with before going dark on the app, said the brothers, who then found his phone number and "started asking around, looking on Facebook, Googling him."
Speaking with Fox News Digital about their investigation, Uzair said they then "found a Facebook profile and it was clear that this was the last person Z talked to – we gave that information to police." He added it was "pretty evident" Zuhyr's murderers "tried going into Z's phone to wipe it completely."
According to Fox, citing court docs, Varela crossed back into the US by foot after dumping Kaleem's car in Mexico. Snapchat messages from him to another suspect, Austin Walker, showed him asking for clean clothes.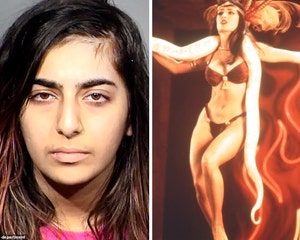 College Student Who Stabbed Date During Sex 'Hallucinated' She Was Salma Hayek During Attack
Walker, Aguilar and Varela were all arrested on murder charges when Kaleem's body was recovered a year later, in April 2020. Varela pleaded guilty and was sentenced to 45 years in prison this week, while Aguilar was sentenced to life in prison without parole back in November; Walker also pleaded guilty, though his case his ongoing. A fourth man was also arrested in connection to the case after he allegedly admitted to burying and burning Kaleem's body. The status of his case and charges are unknown.
While Aguilar initially claimed Kaleem pulled out the gun and the shooting was accidental, prosecutors called it a "premeditated murder."
"This was a premeditated murder that left a family questioning what happened to their loved one for more than a year," said Harris County District Attorney Kim Ogg. "With help from the victim's family, and great police work, we were able to get justice in this horrible case."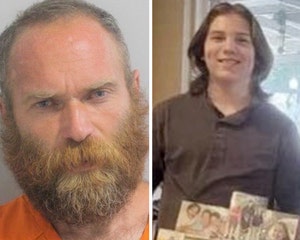 Florida Man Arrested for 'Horrific' Murder Of 16-Year-Old Son with Power Tool: 'I Killed Someone'
"These defendants thought they had gotten away with murder and had moved on with their lives, but they had not counted on the victim's brothers and law enforcement relentlessly pursuing Kaleem's whereabouts," added Assistant District Attorney Tiffany Dupree. "This family went an entire year, pining away, praying for their loved one to come home only to find that his remains had been burned because of some marijuana and a couple of hundred bucks."
Despite the arrests and charges handed out so far, Kaleem's family said they're "horrified" by Valera's sentencing.
"This person pleaded guilty to premeditated murder. [But] he'll be… on parole less than 20 years from today. He'll be right back on the street," Umayr told Fox, adding that the "absurdly light" sentence makes it "incredibly hard to be happy."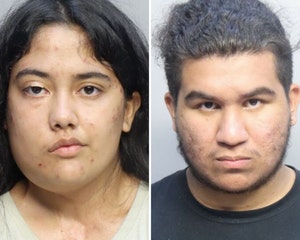 Florida Mom Accused of Using Parody Website to Hire Hitman to Kill 3-Year-Old Son
Source: Read Full Article