How Prince William and Kate Middleton's Dog Picked Out Prince George's Name
08/01/2019
Whenever a royal is expecting a baby, the public begins taking bets on what the child's name will be. This was the case for all three of Prince William and Kate Middleton's children and today we can attribute where each of those names came from.
But when it came to which name to choose for their firstborn son, the Duke and Duchess of Cambridge reportedly had a few names in mind and enlisted the help of their family dog, Lupo to make the final decision. Here's how Lupo allegedly picked out Prince George's name.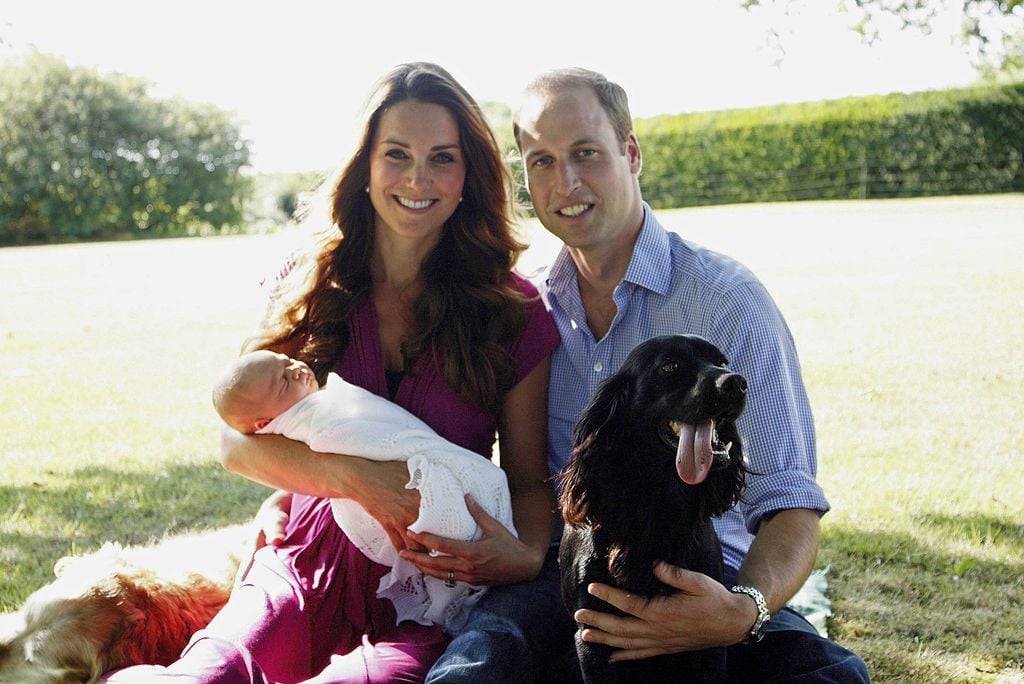 How Lupo chose George's name
The future king's full name is Prince George Alexander Louis but once upon a time William and his wife reportedly had trouble deciding on what names to give him and that's where Lupo came in.
According to The Mirror, after the queen was consulted and several family names were considered, William and Middleton wrote on pieces of paper all the names that were in the running. The couple then reportedly placed the paper at different spots in their house and whichever ones their Cocker Spaniel put his paw on, those were the names they were going with.
A source told the publication that things were a little tricky since the pair did not know the sex of their baby at the time.
"No one knows which ones Lupo chose. But the names have been so varied that the child could end quite mixed up," the source said, joking that "They could be called Victoria Alexandra George David Beckham."
The palace never confirmed or denied the story that Lupo made the final choice but we know that the little prince's first name is after Queen Elizabeth's father George VI. Alexander is thought to be in tribute to Her Majesty, whose full name is Elizabeth Alexandra Mary, and the latter part of the young royal's name is in honor of Prince Philip's uncle, Louis Mountbatten.
How Princess Charlotte got her name
Lupo did not help out when it came to naming George's younger sister, Princess Charlotte. The duke and duchess' only daughter did get her name from several family members as well.
Her full name is Princess Charlotte Elizabeth Diana. In stating the obvious, her middle names are nods to her great-grandmother, Queen Elizabeth II, and her paternal grandmother the late Princess Diana.
And as for her first name, that's the feminine version of her grandfather Prince Charles' name. But not too many people are aware that the princess also shares her name with a member of her mother's family too as Charlotte is the middle name of the duchess' sister, Pippa.
How Prince Louis got his name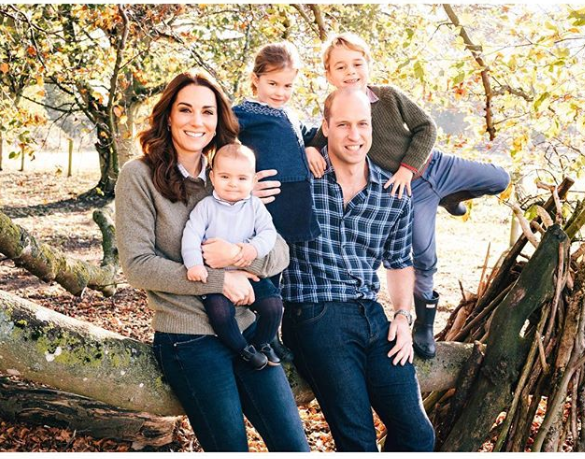 The family pet apparently did not have a part in naming Louis either.
William and Middleton's youngest child, Prince Louis Arthur Charles, shares his first name with Louis Mountbatten. He's also named after his grandpa, Prince Charles, and his dad, whose full name is William Arthur Philip Louis.
Read more: Why Prince William Said Princess Diana Would Be A 'Nightmare Grandmother' To His Kids
Source: Read Full Article