Here Are The Movies Coming To Netflix This Week (June 17-23)
06/17/2019
The Notable Netflix Movie: "Beats" joins the service on June 19. Anthony Anderson and Uzo Aduba star, along with Khalil Everage in his first lead role in a feature film. The story focuses on the hip hop scene in the South Side of Chicago. You can read a description of the movie and watch the trailer below.
The Others: Netflix has a few other Originals, all of which are foreign films. The Brazilian documentary "The Edge of Democracy" tells a cautionary tale of the political process gone awry and currently has a 100% on Rotten Tomatoes.
And if you want to stay informed about what's joining Netflix on a weekly basis, make sure to subscribe to the Streamline newsletter.

Streamline makes recommendations for streaming shows and movies. Every Saturday, Streamline highlights the best shows to watch online, with a focus on Netflix.
The Most Notable Movie Coming To Netflix This Week
"Beats" | June 19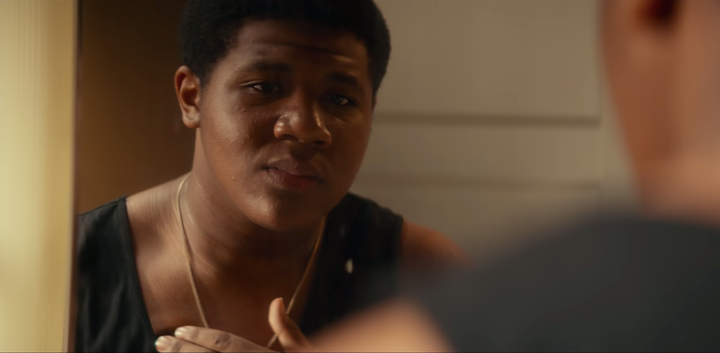 Premise: A high school student living in the South Side of Chicago has retreated from the world since his sister was shot to death in front of him. While skipping classes, he develops a mastery of beat production, which catches the ear of the school's security guard, who used to have a career in hip hop. Together they team up to try and break into the contemporary music business and encounter unexpected hardships along the way.
Sum-Up: Major outlets haven't yet posted reviews. The Chicago Tribune has a good interview with the 18-year-old star Khalil Everage, who not too long ago was a teenager actually going through high school in Chicago. "Literally we were shooting five minutes away from my house," Everage told the Tribune. "I was hopping into a van and going five minutes to set every day. It was in my neighborhood, so it was dope. It was really dope."
Heads-Up: Again, reviews aren't out, so it's unclear whether this will be good.
Trailer:

Here's the full list of movies joining Netflix this week:
June 18
June 19
"Beats" (Netflix Film)
"The Edge of Democracy" (Netflix Film)
June 20
"Le Chant du Loup" (Netflix Film)
June 21
"The End of Evangelion"
"EVANGELION: DEATH (TRUE)²"
"Jaoon Kahan Bata Ae Dil" (Netflix Film)
"La Misma Sangre" (Netflix Film)
"Neon Genesis Evangelion"
Source: Read Full Article