'6 Underground': How Much Did Ryan Reynolds Make For the Michael Bay Directed Film?
05/29/2019
Big bucks salaries are nothing new for stars. Ever since Elizabeth Taylor, in 1963's Cleopatra, became the first performer to command a $1 million salary, handing stars a mint has become more or less standard practice.
Now, the paradigm is shifting a bit, with stars getting eight-figure salaries that many people may not see in theaters at all. Variety recently came out with a list of star salaries, and Ryan Reynolds tops it with $27 million, for a Netflix movie directed by Michael Bay called 6 Underground.
We'll take a look at how the stars compare and suss out how they've changed.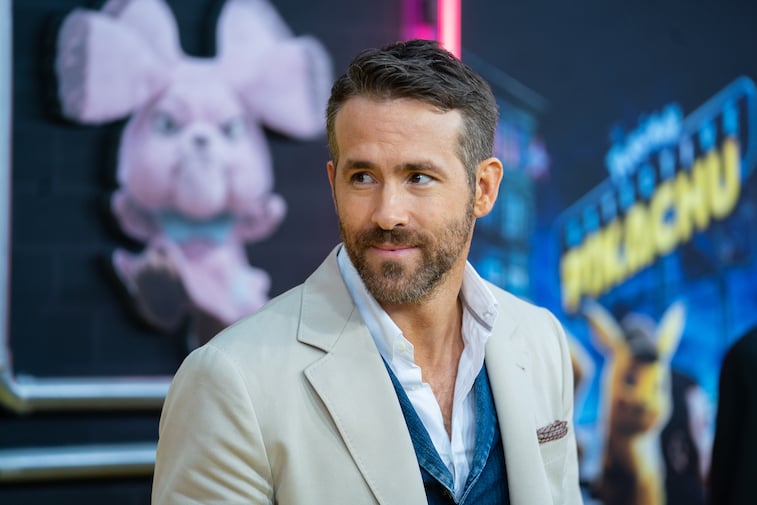 Men still top the salaries …
After Reynolds' big payday, No. 2 is a tie between Dwayne Johnson and Robert Downey Jr. Each is getting $20 million for respectively, the Fast and Furious spinoff Hobbs & Shaw and The Voyage of Doctor Dolittle.
Coming in just behind them is Will Smith, no stranger to big checks, who will get $17 million for Bad Boys for Life, the third film in that series.
Jason Statham will draw $13 million for starring alongside Johnson in Hobbs & Shaw, while Tom Cruise, once one of the highest paid of all stars, will pocket $12 million to $14 million for his very long awaited Top Gun sequel.
… but women are gaining
Here's where the news gets good for the women: Emily Blunt leads with $12 million to $13 million for the Quiet Place sequel. Right behind her is Gal Gadot, who's getting $10 million for Wonder Woman 1984. Not only is that a significant raise from the $300,000 she got for the first Wonder Woman, but it ties her with Brad Pitt and Leonardo DiCaprio, who get $10 million each for Quentin Tarantino's Once Upon a Time in Hollywood.
Then there's Margot Robbie, who is expected to get $9-$10 million to reprise Harley Quinn in Birds of Prey.
Idris Elba will get $8 million for Hobbs & Shaw. Likewise, Ben Affleck made $8 million for Netflix's Triple Frontier. Kristen Stewart gets $7 million for the Charlie's Angels reboot, while Martin Lawrence gets $6 million for the Bad Boys three-peat. Joaquin Phoenix got $4.5 million for his take on the Joker, while Jessica Chastain was paid $2.5 million to play the adult Beverly in It: Chapter 2.
To put this into perspective, per Business Insider, Keanu Reeves is the highest paid actor for having made $250 million between the three Matrix Movies, but the highest pay for a single film was the $100 million Will Smith got for Men in Black 3.
How star salaries are changing
Stars have been paid all this money, the theory goes, because their presence puts butts in seats. If Tom Cruise was in a movie, it was usually true that a lot of people went to it. Nowadays studios argue that a known character like Batman or Superman, or an intellectual property like a TV show sells a movie, and not so much the actor.
How can Ryan Reynolds get $27 million for a movie that will primarily be shown on Netflix, and not in a theater? It's because he'll get that $27 million – and nothing else. Actors who star in theatrical movies often get back-end deals where they get a percentage of the profits.
For instance, Jack Nicholson got $6 million up front for the 1989 Batman, but when that movie made a mint, he got about $45 million more.
There won't be those kinds of profits for a Netflix movie. But Ryan Reynolds, with characteristic humor, said his salary for Detective Pikachu will go to his daughter, because she was the main reason he made the movie.
"I think she gets the check for most things," he told Entertainment Tonight. He has an estimated net worth of $75 million.
His next projects will include Free Guy, about a bank teller who discovers he's inside a video game, as well as sequels to The Croods and The Hitman's Bodyguard.
Source: Read Full Article