15 Pairs of Actors Who Have Worked Together On Multiple Movies
09/03/2023
Matt and Ben, Tom and Meg, Keanu and Winona are just a few of the A-list duos who can't seem to get enough of each other!
Everyone has that one coworker that they really love working with — and the same can be said for actors.
In fact, some actors love collaborating with each other so much that they do it any chance they get!
And when their on screen chemistry proves to have success at the box office, studios have no problem casting them together again and again. That means audiences get to see a lot of these in-demand duos.
See a list of some of these fan-favorite team-ups below!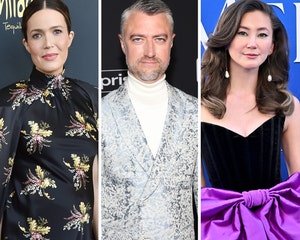 15 Actors Who Revealed How Little They Make In Residuals Amid Strike
1. Julia Roberts & George Clooney
Julia Roberts and George Clooney have worked side-by-side on five different movies, including Ocean's Eleven and its sequel Ocean's Twelve. The pair also co-starred in Confessions of a Dangerous Mind in 2002 and later reunited for 2016's Money Monster. Most recently, they starred in 2022's Ticket to Paradise. While the pair admit they have great on screen chemistry, Julia says when it comes to their romantic scenes, it can be like kissing your "best friend."
"She is a great friend. It's fun to work with people that are truly good friends," George said in an interview with the Today show.
2. Kristen Wiig & Bill Hader
Since first teaming up on the set of Saturday Night Live, Kristen Wiig and Bill Hader have worked on quite a few of the same projects. They both appeared in 2007's Knocked Up, and The Brothers Solomon as well as 2008's Forgetting Sarah Marshall, 2009's Adventureland, 2013's Her, and 2016's Sausage Party. Most recently, they played twins in 2014's The Skeleton Twins.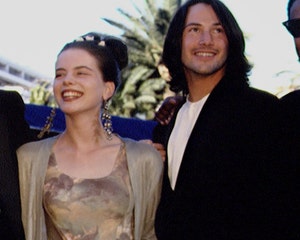 Kate Beckinsale Reveals Keanu Reeves Saved Her From Wardrobe Malfunction at Cannes
3. Keanu Reeves & Winona Ryder
Throughout their career, Keanu Reeves and Winona Ryder have appeared in four films together: 1992's Bram Stoker's Dracula, 2006's A Scanner Darkly, 2009's The Private Lives of Pippa Lee and most recently, 2018's Destination Wedding.
"We like each other, personally, I think. And professionally, we have such a short hand because we have gone up against it and gone through the process many times. We're both kind of cut from the same acting tradition cloth. So we view rehearsal the same, we review what a character is, we develop the scene together," Keanu shared.
4. Penélope Cruz & Javier Bardem
Penélope Cruz and Javier Bardem have a connection both on and off screen. In addition to being married in real life, the couple have also appeared in eight films together. Both Penélope and Javier starred in Jamón Jamón, Vicky Cristina Barcelona, The Counselor, Everybody Knows, and Live Flesh. Javier also made cameos in several of Penélope's films including Not Love Just Frenzy, Love Can Seriously Damage Your Health, and Don't Tempt Me.
"We work as hard as we can, but we recognize how hard we can work depends on each other's needs. It's important not to be confused by fiction. Fiction is fiction, reality is its own thing. When you're younger — because we've worked together many times over the years, we met when I was 21 and she was 16 — you tend to confuse one for the other, or mix them. Now, I'm going to be 50 in a few weeks, and I don't do this anymore. She's the same way. You must always know when you're working on a level of re-creation, outside of real life. Penélope and I, we have to protect the 'us,'" Javier told Vulture.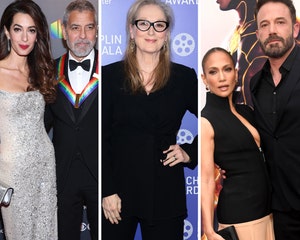 These 17 Celebrities Have Helped Raise Over $15 Million for SAG-AFTRA Relief Amid Strike
5. Matt Damon & Ben Affleck
Matt Damon and Ben Affleck's creative partnership goes all the way back to their childhood. The pair met when they were just kids and went on to pursue acting careers side-by-side. Their first onscreen collaboration came in the form of background actors in Field of Dreams — although it can be hard to pinpoint them on screen. In 1992, they went on to appear in School Ties, followed by 1995's Glory Daze, and 1997's Chasing Amy. That same year, they gained major recognition for their film Good Will Hunting, which earned them an Oscar.
Since then, the pair have collaborated on numerous occasions, including Dogma, Jay and Silent Bob Strike Back and Jersey Girl. Recently, the pair reunited for 2021's The Last Duel, and in 2023, they did it again in Air.
6. Ben Stiller & Owen Wilson
Ben Stiller has appeared in a whopping 12 movies alongside Owen Wilson. It all started with The Cable Guy in 1996 and they went on to appear in Permanent Midnight, The Royal Tenenbaums, and Starsky & Hutch as well as Zoolander and Zoolander 2. The duo also starred in all three Night at the Museum films and the three Meet The Parents films.
"I don't know," Owen said when he was asked by Wired how many films the pair had done together. "It feels like 70, you know, because we have a lot of sequels and stuff."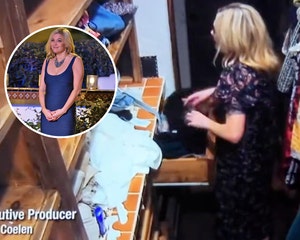 Tom Hanks' Niece Has Meltdown After Getting Exposed on Claim to Fame: 'I Should Have More Camera Time!'
7. Tom Hanks & Meg Ryan
Through the years, Tom Hanks and Meg Ryan have starred in four movies together. That includes 1990's Joe Versus the Volcano, 1993's You've Got Mail, and 1998's Sleepless in Seattle. The pair most recently reunited for Meg's directorial debut with Ithaca.
"He's just so easy. He listens; he roots for other people," Meg explained. "He doesn't like there to be drama. I feel the same way. We're just really there to have fun, this is supposed to be a creative experience and there's no reason to get heavy."
8. Jennifer Aniston & Jason Bateman
Jennifer Aniston and Jason Bateman have teamed up on the big screen on five different occasions including The Break-Up, The Switch, and Office Christmas Party as well as Horrible Bosses and its sequel. Jason once joked that he was blackmailing Jennifer into putting him in her films.
"We've always just really gotten along well. I think I was just fortunate to be a good fit for parts in her films," Jason told The Guardian.
9. Terrence Howard & Taraji P. Henson
Throughout Terrence Howard and Taraji P. Henson's careers, the pair have starred in four films together: Four Brothers, Hustle & Flow, Term Life and Animal. On top of that, the duo also appeared in six seasons of their series Empire.
"I just know him. We trust each other," she told Allure.
10. Freddie Prinze Jr. & Sarah Michelle Gellar
Freddie Prinze Jr. and Sarah Michelle Gellar have been married since 2002 and have appeared in quite a few films together along the way. They first starred in I Know What You Did Last Summer and its sequel I Still Know What You Did Last Summer. They went on to appear in Scooby-Doo and Scooby-Doo 2: Monsters Unleashed and Sarah even made a cameo in Freddie's film She's All That. Then in 2006, they both lent their voices to the animated flick Happily N'Ever After.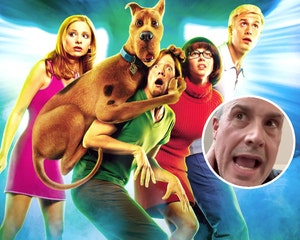 Why Freddie Prinze Jr. Has 'Zero Interest' In Doing R-Rated Scooby-Doo Now (Exclusive)
11. George Clooney & Brad Pitt
Longtime friends George Clooney and Brad Pitt have starred in five films together through the years, starting with 2001's Ocean's Eleven. They went on to star in Confessions of a Dangerous Mind, as well as Burn After Reading, His Way, and Touch of Evil. The duo are currently working on their next collaboration, Apple TV+ thriller Wolves.
12. John Cusack & Joan Cusack
Siblings John and Joan Cusack have both been actors for decades and through the years they've appeared in 10 different films together. Their first on screen collaboration came in 1983 with their film Class and throughout the '80s, they went on to appear in Grandview, U.S.A., Sixteen Candles, Broadcast News, and Say Anything. In the years that followed, they also co-starred in Grosse Pointe Blank, Cradle Will Rock, High Fidelity, Martian Child and War, Inc.
13. Johnny Depp & Helena Bonham Carter
Johnny Depp and Helena Bonham Carter have often appeared on screen together thanks to their frequent collaborations with Tim Burton. The pair first teamed up for the director's animated film Corpse Bride and went on to appear in 2005's Charlie and the Chocolate Factory, 2007's Sweeney Todd: The Demon Barber Of Fleet Street, 2010's Alice in Wonderland, 2012's Dark Shadows, and 2013's The Lone Ranger. Most recently, they appeared in the 2016 Alice in Wonderland sequel.
14. Jonah Hill & Seth Rogen
Seth Rogen may have once admitted that Jonah Hill was his most difficult friend to work with, but they've still starred in numerous projects together. The pair have appeared in quite a few Judd Apatow films, including The 40-Year-Old Virgin, Superbad, Knocked Up, and Funny People. The pair also appeared in This Is the End, which was directed by Seth, and lent their voices to animated flick Sausage Party.
15. Alan Rickman & Emma Thompson
Before Alan Rickman's passing, he often appeared on screen with Emma Thompson. In addition to both playing professors in the Harry Potter franchise, they also starred in 1995's Sense and Sensibility, 1998's Judas Kiss, and 2003's Love, Actually.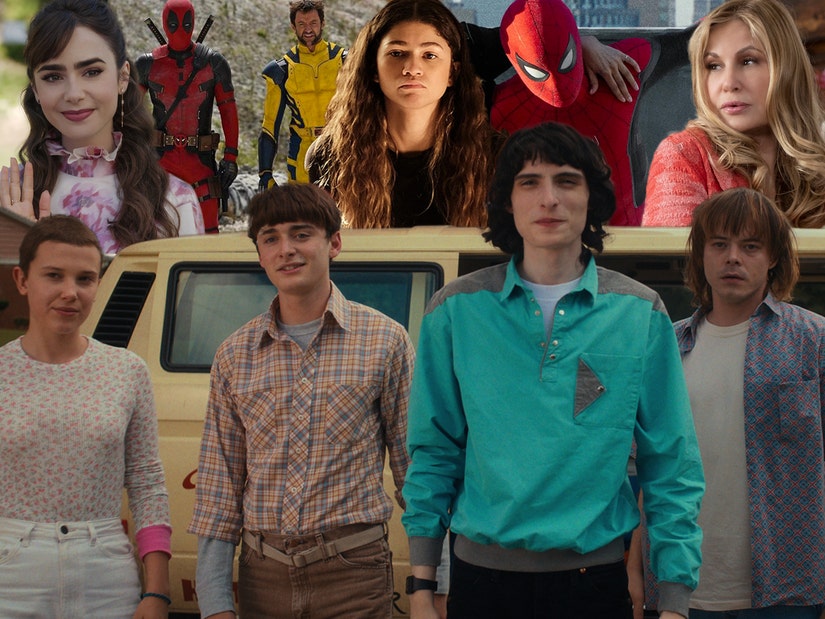 Source: Read Full Article