I'm Sorry, Did You Just Tell Me I Can Now Purchase Rosé-Flavored Berries?!
06/13/2019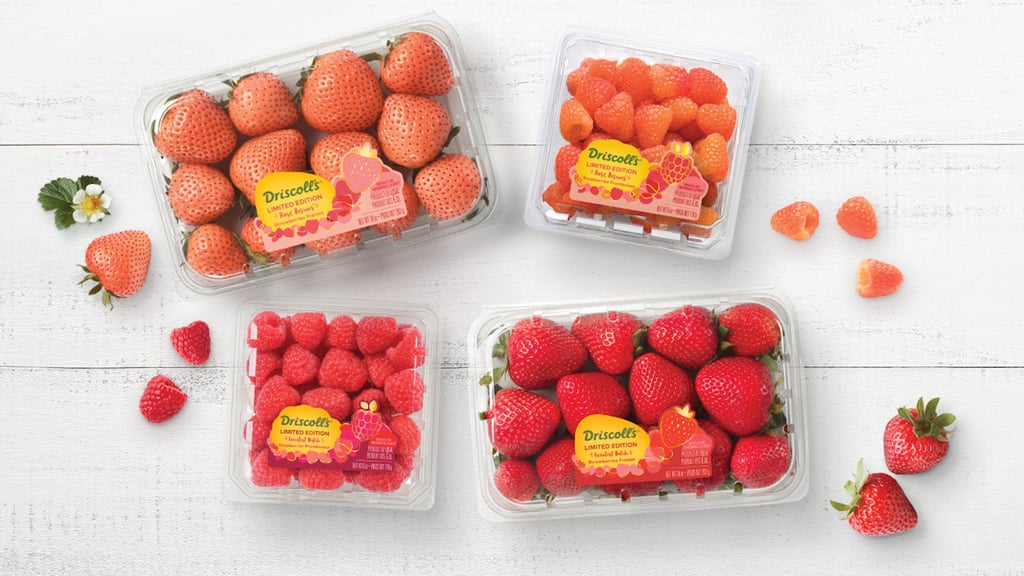 Rosé season is just getting started, and thanks to Driscoll's, your love for the Summer favorite is about to reach brand-new heights. The berry company recently released limited-edition Rosé-flavored strawberries and raspberries that I'm almost positive I'll be throwing into every cocktail I make in the months to come.
The berries, which will not actually get you buzzed, were developed by Driscoll's own team of agronomists, breeders, sensory analysts, plant health scientists, and entomologists who breed different varieties of berries without the use of GMOs. Per a description on Driscoll's website, the berries come in a blush color that resembles the light pink wine, and they contain "sweet, peachy notes capped off with a soft, floral finish" to mimic its taste, sans the alcohol, of course. We had some delivered to the POPSUGAR office and noticed that they definitely didn't taste like alcohol, though they did taste pretty sweet — a perfect addition to any picnic in the park or weekend brunch at home.
The Rosé berries are available at retailers on the East Coast and the Northern California area from now until September along with Driscoll's new Sweetest Batch berries, which are strawberries and raspberries that are just a tad sweeter than your average berries. Customers on the East Coast can look for both products via Fresh Direct, while customers in the Northern California area can find them at any local Whole Foods.
Source: Read Full Article