Can You Name A Cheese For Every Letter Of The Alphabet?
07/21/2019
There's a cheese for every letter, including X! So go ahead and name one for each letter, and don't forget the most obvious ones! Good luck!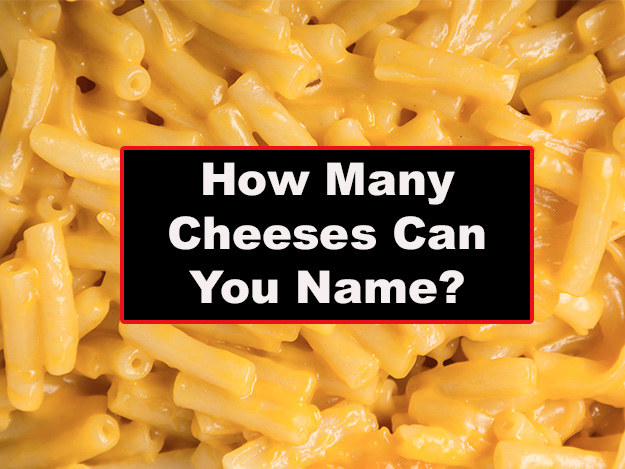 For this quiz, we're going to include any and all cheeses you've seen in your supermarket, favorite winery, or on a fancy charcuterie and cheese board. Think yummy and think CHEESY! Good luck!
Hat tip to cheese.com!
More for cheese lovers:
Most People Can't Identify 7 Cheeses On This Picture — Can You?

Audrey Worboys · May 30, 2019

23 Grilled Cheese Sandwiches That Make All Boyfriends Irrelevant

Lavanya Narayanan · July 10, 2019

Only A True Cheese Lover Can Get 10/14 On This Quiz

Ben Armson · May 29, 2019
Source: Read Full Article