The Designer Behind These Custom Chloe x Halle Looks Pulled It All Off in 24 Hours
03/27/2021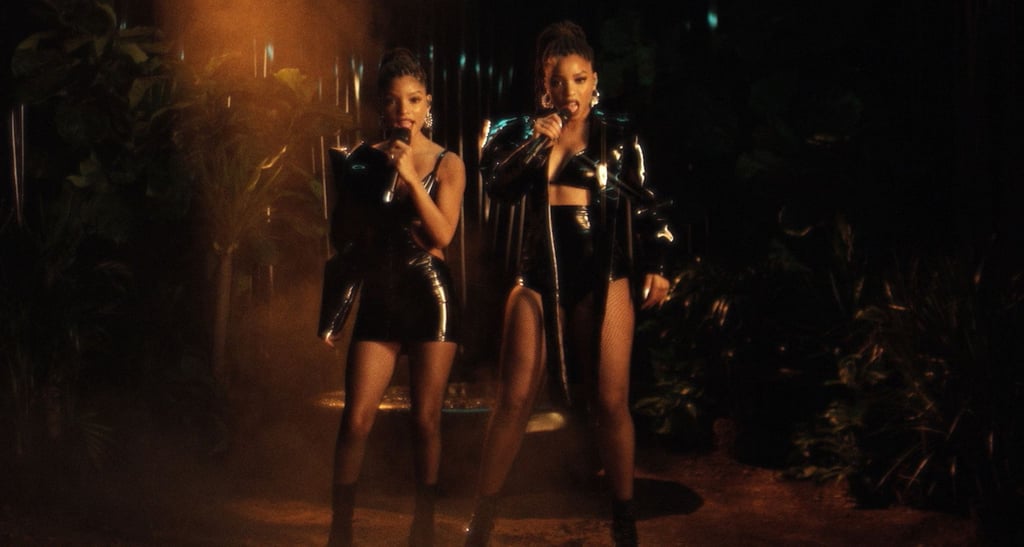 The Designer Behind These Custom Chloe x Halle Looks Pulled It All Off in 24 Hours

Aazhia Rhy has had quite a year — unlike most of us, in a good way. The TLZ L'Femme designer not only dropped over 10 capsule collections, she's dressed a handful of celebrities, including R&B sister duo Chloe x Halle at the BET Awards and Kylie Jenner (with her daughter Stormi!) for the cover of Vogue Czechoslovakia. After cementing her position at the forefront of fashion's next generation, Rhy is now in full-on expansion mode for 2021. "Sometimes you don't realize everything you do because you're just going through the motions," she tells POPSUGAR.
Before launching her label, Rhy was a style icon in her own right. Known for sporting daring, early aughts-inspired outfits, the designer often served her own muse, and has been expressing herself through fashion from a young age. It was Rhy's sister, Janaé Rice, who first put fashion design on her radar after introducing her to the art of re-working clothes. "My looks were important to me," Rhy says with a laugh. "My dad would see me leave the house in Wranglers and a white T-shirt, but I'd have a Clueless[-inspired] outfit in my backpack: knee-highs, a plaid skirt, and hair stuff to match." The cult-favorite '90s film is a fitting favorite for Rhy, who has developed her own nostalgic aesthetic with her clothes.
Inspired by everything from colors in a cartoon to old episodes of Soul Train, the TLZ L'Femme look can be identified by experimental silhouettes, body-hugging fabrics, and sexy cutouts reminiscent of '90s It girls. At the 2020 BET Awards last summer, Chloe x Halle's matching bralette tops in high-shine vinyl practically screamed "TLZ L'Femme" — and fans of the brands quickly took to Instagram to say as much.
Doubling down on Black female creativity, stylist Zerina Akers amplified Chloe x Halle's high-fashion look with jewelry by Black-owned brand Jeblanc. "It felt really empowering to know that we can stick together and create these special moments," Rhy says. "Because it's always a little nerve-wracking." Not to mention time-sensitive. Rhy reveals that she had just 24 hours to create Chloe x Halle's custom looks, a riff on pieces from TLZ L'Femme's then-upcoming spring collection.
Source: Read Full Article