Of All Of Zendaya's Looks – This Stands Above The Rest
08/04/2021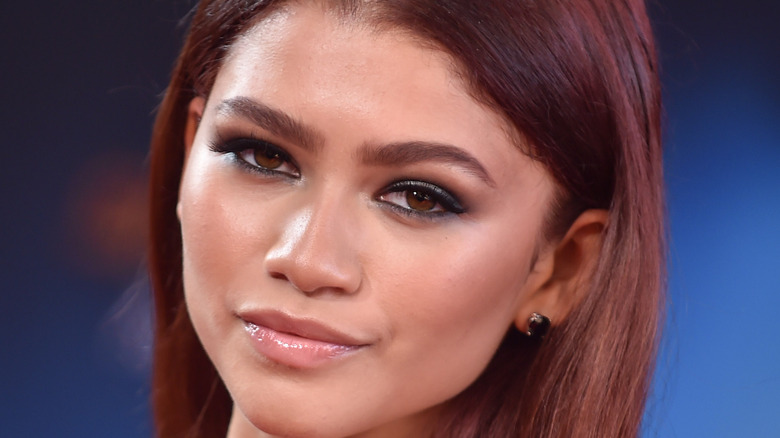 While Zendaya may be an actress first, there's no denying that she is a fashion icon second. The 24-year-old "Spider-Man" and "Euphoria" star has stunned on the red carpet for years. Part of that is due to her stylist, the legendary Law Roach, who began working with the actress when she was just 14 (via Women's Wear Daily). At the time, Roach said that he "had a little bit more say-so in the look," but now that Zendaya is older, she "collaborates with [him]." 
You could say Roach is like the fairy godmother to Zendaya's Cinderella. At the 2019 Met Gala, the two had a jaw-dropping moment when Zendya dressed in a Cinderella-inspired Tommy Hilfiger gown that lit up, and Roach held a wand that made the dress change colors (via Vogue). The outfit paid homage to Zendaya's Disney Channel roots and is considered one of her best looks to date. 
There's also the hot pink Tom Ford crop-top outfit she wore to the 2020 Critic's Choice Awards and the Christopher John Rogers dress worn for the 2020 virtual Emmys, which were two of Roach's favorites. However, there is one Zendaya look that truly stands above the rest. 
This Oscars look changed everything for Zendaya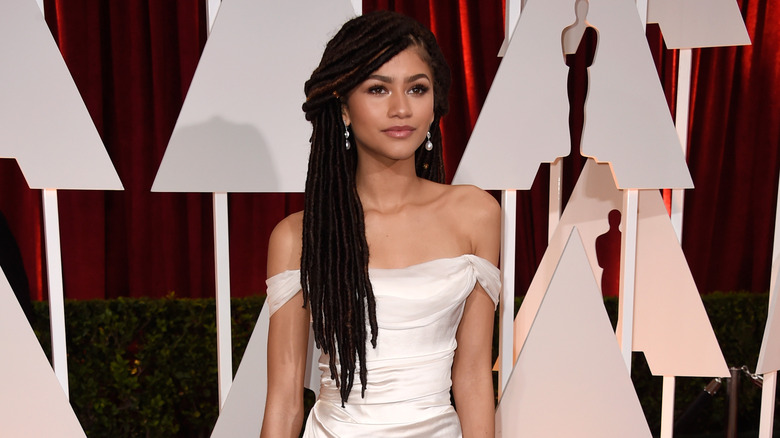 Zendaya's most iconic look was actually another highlight that Law Roach mentioned in his Women's Wear Daily interview: her Vivienne Westwood gown from the 2015 Oscars. The white silk Grecian-style gown became "a cultural and sartorial benchmark," according to Vogue. The star has even worn Westwood a few times since, like at the 2015 Grammy Awards and casually walking through NYC in 2015. 
As one of Zendaya's early head-turning fashion moments, it made her someone to watch on the red carpet. Her choice to pair the look with dreadlocks also became a bit of activism that toy company Mattel applauded by coming out with a Barbie doll that replicated Zendaya's look (via Today). 
Of course, her 2021 Academy Awards look could also be considered one of her best, featuring the bright yellow Valentino gown that, according to Vogue, "scored [Zendaya] the undisputed 'wow' moment of the 2021 Oscars." However, it was her 2015 ensemble that really solidified her transition from "Disney darling to bona fide Hollywood star." 
Source: Read Full Article