Jacquemus' 10-Year Anniversary Show in the Middle of a Lavender Field Was Just as Magical as It Sounds
06/25/2019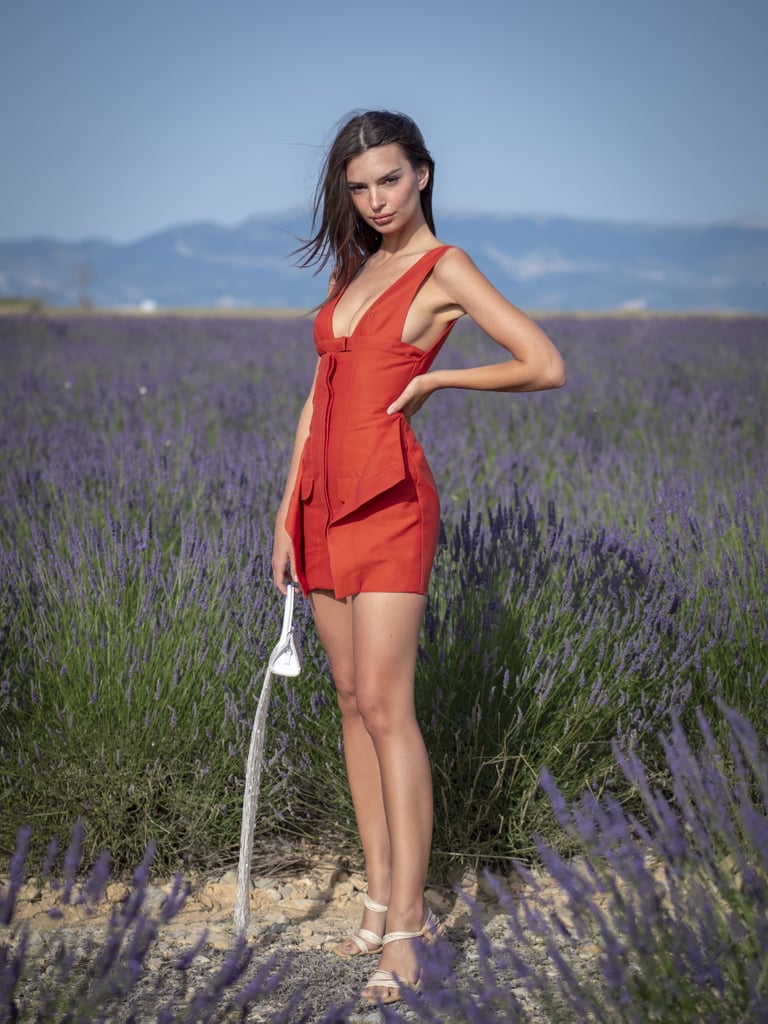 Jacquemus' 10-Year Anniversary Show in the Middle of a Lavender Field Was Just as Magical as It Sounds

Simon Porte Jacquemus is the most Instagrammable designer of the moment. Rihanna, Selena Gomez, Gigi Hadid, and Kim Kardashian are all huge fans. You might be familiar with the brand's micro-sized handbags or the outrageously oversize sunhats seen all over the 'gram, and now Jacquemus' stunning 10-year anniversary show will be inspiring Summer style well into next year.
Jacquemus showcased both womenswear and menswear for Paris Fashion Week Men's Spring/Summer '20 season, entitled "Le Coup de Soleil" or "The Sunburn." As the models made their way down a fuchsia catwalk, the garments descended like a dreamy sunset in the center of a lavender field in Valensole, Provence.
Jacquemus told Vogue that the romantic set, as well as the colors of the collection, were influenced by artists Christo and Jeanne-Claude, and David Hockney's series of paintings "The Arrival of Spring in Woldgate, East Yorkshire" displayed at the Royal Academy in 2011. While the show was most certainly a spectacle for Instagram's style set, we're keen on the standout trends that will be shaping luxury and affordable collections for many seasons to come.
Of the impressive 65-look show, we've handpicked six trends that will soon be flooding your fashion feed. From a palette inspired by a Tequila Sunrise, to a new take on the essential wrap dress, and tons of new shapes for the Instagram-famous micro shoulder bags. Check out our favorite trends ahead and take note of the excellent styling from Jacquemus's 10th anniversary Spring 2020 show.
Source: Read Full Article