I Feel Like I'm Taking a Risk Just Looking at Emily Ratajkowski's Swimsuit
05/27/2019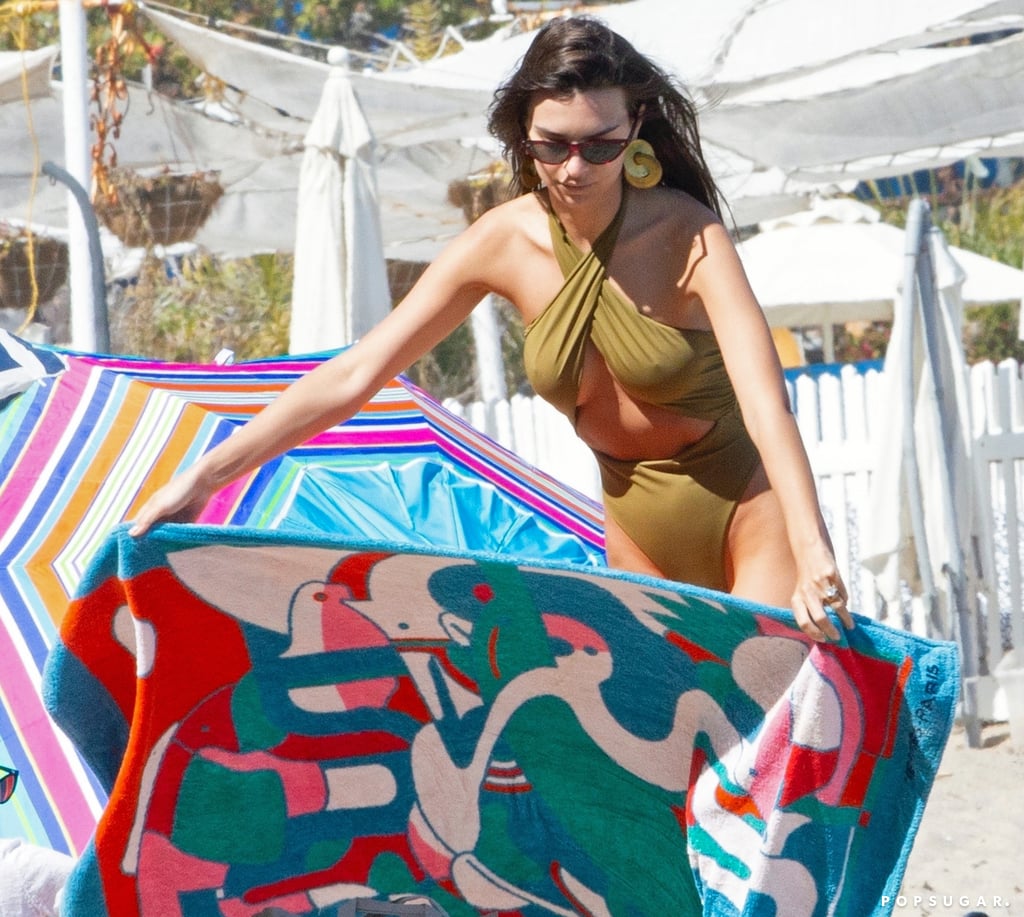 I Feel Like I'm Taking a Risk Just Looking at Emily Ratajkowski's Swimsuit

Emily Ratajkowski has a new swimsuit coming to Inamorata Woman: the Beacon's in olive. Her outing at the beach in Malibu was a first glimpse at the silhouette in a new, natural colorway, though I think I'd have to practice a lot of self-talk in the mirror before heading out the door in it.
The suit doesn't just feature a cheeky thong fit, but a thin crisscross halter that makes for a huge cutout across the midriff. Emily played up the green tone with large gold and bronze hoop earrings and scarlet cat-eye sunglasses. She showed off her own design from all angles, spinning around to lay down a towel and set up shop on the sand, her hair blowing gracefully in the wind.
Well, let me tell you, I was doing all the sweating for her. I mean, this look is so sexy that it's even a lot for me to handle right now. On the other hand, if you happen to be on board with the risky, skin-baring suits that Emily seems to favor, we rounded up a whole bunch of inspired pieces for you to shop ahead of the season. Read on to be inspired by Emily's confidence, then decide on your favorite.
Source: Read Full Article