Whatever Happened To The Cast Of Scrubs?
09/08/2021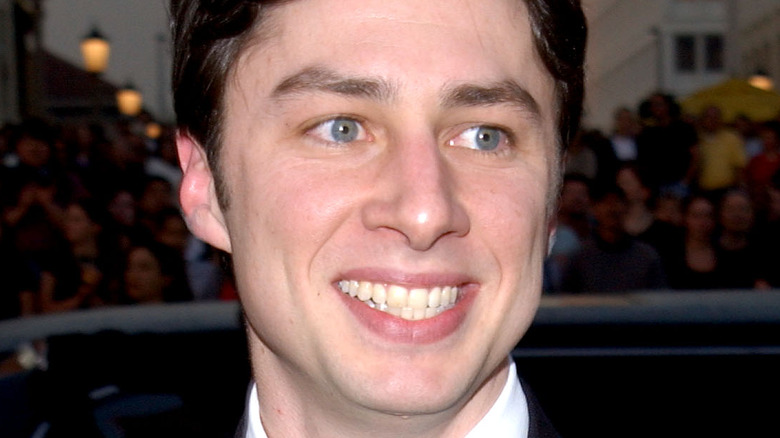 Vince Bucci/Getty Images
By Taylor Marsh/Sept. 8, 2021 12:53 pm EDT
The popular sitcom "Scrubs" ran from 2001 to 2010. Each of the 182 episodes was full of laughter, heart, and, of course, lots of people wearing scrubs. The show told the story of young doctors as they grew up in both their profession and their lives. Zach Braff and Donald Faison starred as two doctors — J.D. and Turk, respectively — and a laundry list of funny actors like Sarah Chalke, John C. McGinley, and Neil Flynn appeared as well.
Braff and Faison did an interview with BBC News in May of 2020, in which they revealed they'd recently started re-watching the show, something they document on their podcast "Fake Doctors, Real Friends." "There's a lot of morality in it and I'm glad it rubbed off on people," Braff said. Though many consider the show to be old these days, "Scrubs" isn't going anywhere in the minds or hearts of its fans. And those same fans want to know what their favorite doctors, nurses, and janitors have been up to! Here's what happened to the cast of "Scrubs."
Zach Braff made headlines when he started dating actress Florence Pugh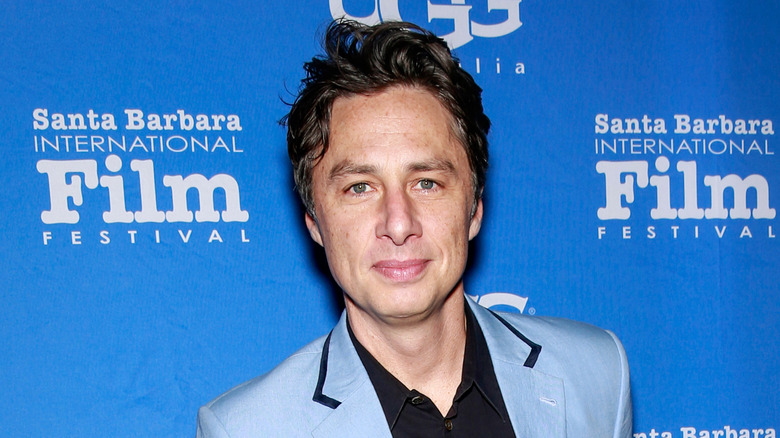 Zach Braff's been pretty busy since leaving Sacred Heart hospital. He played the daydreaming (and dreamy) Dr. John "J.D." Dorian on "Scrubs" for 175 episodes, and, as per IMDb, he's been taking his talent to many other TV shows and movies. He was in "Bojack Horseman," "Oz the Great and Powerful," and "Alex, Inc." Braff's been stretching his legs on the other side of the camera too. As of this writing, his IMDb page lists 13 directing credits for projects like "Garden State" and "Wish I Was Here," in which he also starred, as well as an episode of the Apple TV hit "Ted Lasso."
Braff has also been busy in his personal life. As per Elle, he's been dating actress Florence Pugh since the summer of 2018. Though there's a 21-year age gap between the two, they seem to be quite happy together — and they don't care what the haters say. "I think it bugs people that it's not who they expected," Pugh told The Sunday Times. "But it's my life and I'm not doing anything to please people or to make it a better headline or story." J.D. can love anyone he wants! 
Donald Faison joined the cast of the Powerpuff Girls live-action reboot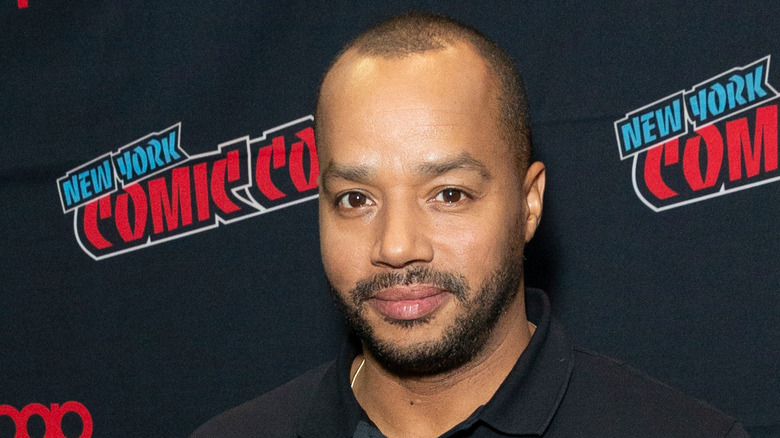 According to IMDb, Donald Faison played Dr. Christopher Turk on "Scrubs" for 182 episodes. While the sitcom wasn't his first big role — he previously played Murray in "Clueless" — his time on "Scrubs" definitely cemented him in the public eye. Since leaving the series, Faison's been in TV shows and movies like "Ray Donovan," "Emergence," and "The Exes," and has done voice acting for the likes of "Robot Chicken" and "Star Wars Resistance." As per Deadline, the actor is also set to play Professor Utonium in a live-action version of the cartoon series "The Powerpuff Girls."
Off screen, Faison is still good friends with his "Scrubs" costar Zach Braff. In fact, as per an interview with BBC News, he got married in Braff's garden. The two friends have a podcast together called "Fake Doctors, Real Friends With Zach + Donald," for which they re-watch "Scrubs" episodes. As he told BBC, Faison doesn't think "Scrubs" is going anywhere anytime soon. "With this whole pandemic going on, right now we should shine a light on all of the people in the medical profession," he said. "So I definitely think 'Scrubs' still holds up. For the simple fact that there are still people in the medical profession who're going through the same things."
Scrubs' Sarah Chalke wore a ton of wigs for Firefly Lane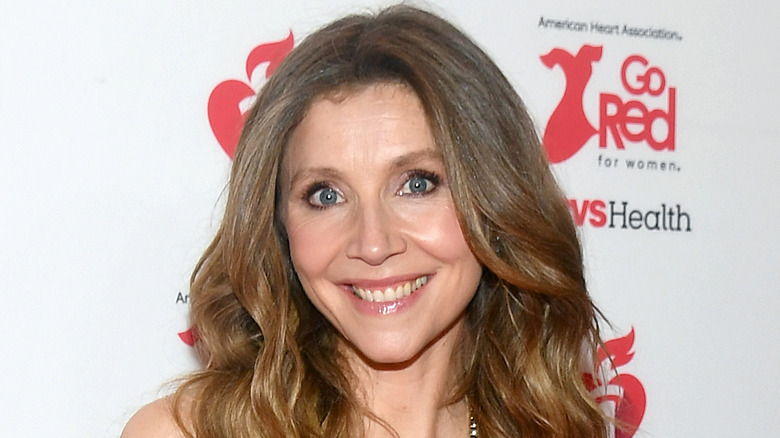 Sarah Chalke starred in "Scrubs" as Dr. Elliot Reid from 2001 to 2010, as per IMDb. Though the sitcom was primarily centered around Turk and J.D. (Donald Faison and Zach Braff), Chalke's character was very memorable and a main draw for many fans. Since wrapping "Scrubs," the actress has stayed busy working in both film and TV, most notably appearing in the other hit sitcoms like "How I Met Your Mother" and "Rosanne." She also voices Beth in "Rick and Morty" and Gina in "Paradise PD."
In 2021, Chalke got her own friendship-focused project with Katherine Heigl in the Netflix series "Firefly Lane." "You so rarely see this incredible bond between two women in television," Chalke said of the show to Variety. "I love their authentic, flawed relationship … You see them really go at it and overcome huge things, but then there's this one thing that they can't." And, much to her joy, Chalke also got to wear a lot of wigs on the show. "I love wigs," she added. "Our first couple of days on set were like playing dress up." 
As for a future "Scrubs" project? As she told Variety, Chalke isn't opposed to a reunion.
John C. McGinley took on a role in Brooklyn Nine-Nine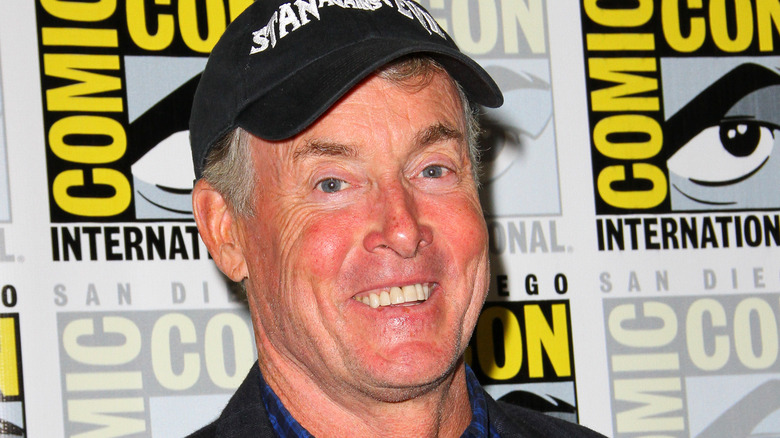 John C. McGinley wasn't a stranger to success before he played Dr. Cox on "Scrubs" (he memorably played one of the Bobs in "Office Space"), so it makes sense that he's seen lots of success since the show ended. According to IMDb, he brought the sarcastic and sassy Dr. Cox to life for 182 episodes and has since appeared in tons of projects — from "Burn Notice" and "Chicago P.D." to "42" and "Benched." McGinley is also stealing the show in the final season of "Brooklyn Nine-Nine" as the hilarious Frank O'Sullivan. The actor spoke about his "Brooklyn Nine-Nine" character in an interview with TV Insider, joking, "I thought Frank O'Sullivan was Archie Bunker meets Yosemite Sam, and nothing says McGinley like Archie Bunker meets Yosemite Sam."
Beyond his work, McGinley is also keeping busy with his big family. He has three children that likely always keep him on his toes.
Judy Reyes is getting away from the 'sassy' roles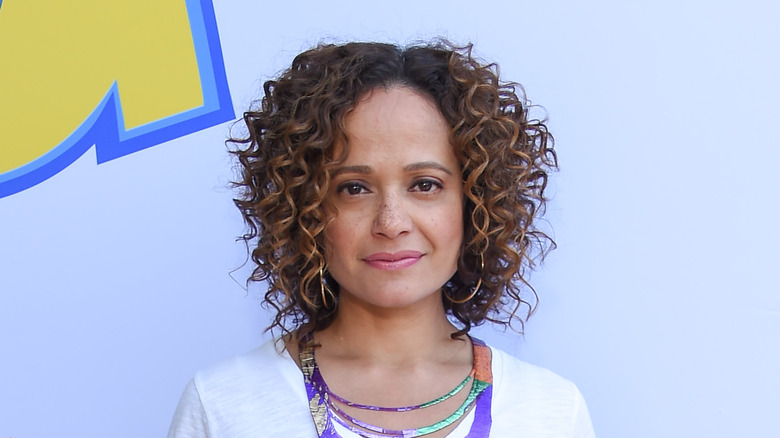 Judy Reyes was amazing on "Scrubs" as the sassy, nosy nurse Carla Espinosa. So amazing, in fact, that she won awards. As reported on her IMDb page, the actress won two ALMA Awards for her work on the sitcom. Unfortunately, Reyes, Zach Braff, and the show's creator left "Scrubs" at the end of Season 8, citing salary issues. She explained the choice in an interview with The Globe (via Digital Spy), saying, "Their salaries exceed the budget … so do their ambitions. Mine do too."
After leaving "Scrubs," Reyes stretched her acting legs and tried on other characters. "Achieving success playing the sassy nurse on 'Scrubs' was the most amazing thing in terms of generating the career that I have," the actress revealed to Shondaland. "It makes money for people. It makes money for me. But I still want to be able to play something else." The actress worked hard to break away from the "sassy" stereotype with roles in works like "Devious Maids," "Claws," "Jane the Virgin," and "One Day at a Time," as per IMDb. 
Ken Jenkins is keeping busy on film and TV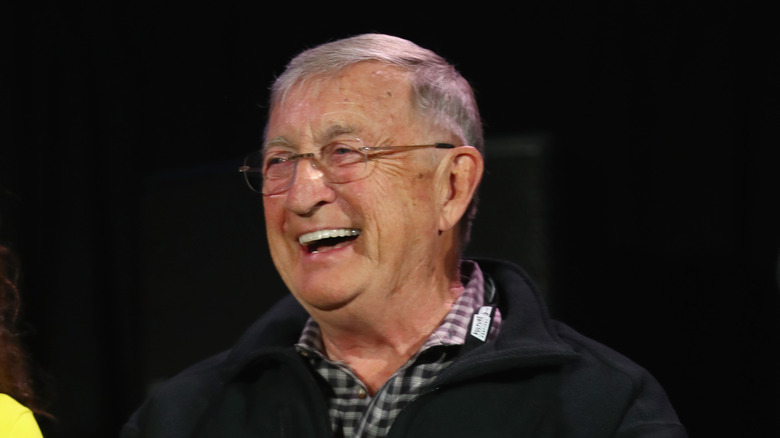 Ken Jenkins played the oh-so-grumpy and hilarious Dr. Kelso on "Scrubs." As Chief of Medicine, Dr. Kelso was always making important decisions and, much to the delight of fans, was rarely without an entertaining love affair. Jenkins brought Dr. Kelso to life for 178 episodes of the sitcom between 2001 and 2010, as per IMDb. The actor had many great roles in his years before "Scrubs" — from Mike Sloan in "Homefront" to Pastor Neil in "Beverly Hills, 90210" — and he's still staying busy.
After finishing "Scrubs," Jenkins had a recurring role as Chick in the TV show "Cougar Town," as listed on his IMDb page. He also appeared in "Black-ish," "A Series of Unfortunate Events," and "Girls Weekend." He's also voiced characters in "Gravity Falls" and "Harvey Beaks." Still, despite his many roles since "Scrubs" ended, fans still love Jenkins as Dr. Kelso.
Neil Flynn fronted a popular sitcom after Scrubs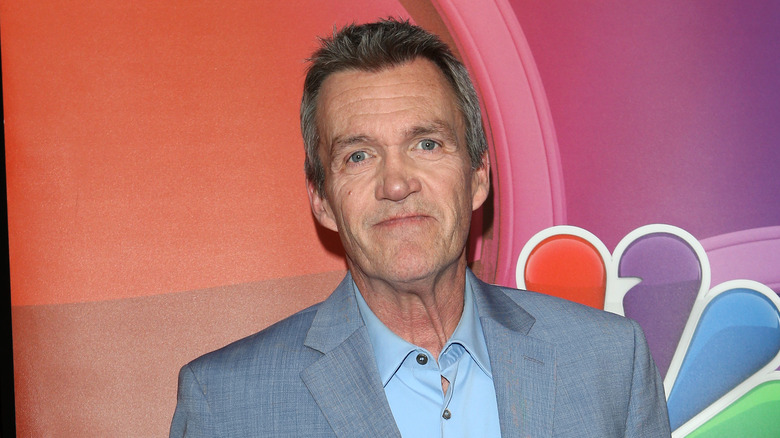 Many would argue that Neil Flynn as Janitor was the best part of "Scrubs." After all, Flynn brought audiences countless laughs with his antics as the ever-unnamed character. He even brought the lines. According to an interview with Movieline, Flynn was given a lot of license to improvise his dialogue as Janitor. "Knowing that the scene was open-ended and being on the show as long as we had, they knew that we'd be able to come up with something on the set," Flynn revealed. "Very early on, we were comfortable altering the dialogue a little bit. Bill Lawrence, the creator, was all for it. He joked that if it was funnier, he'd get the credit."
What has Flynn been up to since taking off his coveralls for the last time? Working his funny butt off. The busy actor starred in the sitcom "The Middle" for nine years and 215 episodes, as per IMDb, and in 2020, he lent his voice to the Man Steel's adopted father in "Superman: Man of Tomorrow."
Sam Lloyd died in 2020
Sam Lloyd played the often sad but always endearing Ted on "Scrubs" for 95 episodes, according to IMDb. As the hospital's lawyer, Ted served as the comedic punching bag for his boss, Dr. Kelso, but was still able to make friends with most of the other staff. After leaving "Scrubs" in 2009, the actor added many more credits to his resume, including appearances in "Cougar Town," "The Middle," "Shameless," and "Modern Family."
Sadly, as reported by Variety, Lloyd died in May of 2020 from lung cancer complications. He was 56 years old. "The overwhelming outpouring of love and sharing your stories about working with or knowing Sam keeps his memory alive and our hearts strong," his wife, Vanessa, told Variety. "Sam loved his work. I want to continue his legacy, and hope to share some of the beautiful songs he was working on for his musical and our son, Weston."
Christa Miller is still close with Zach Braff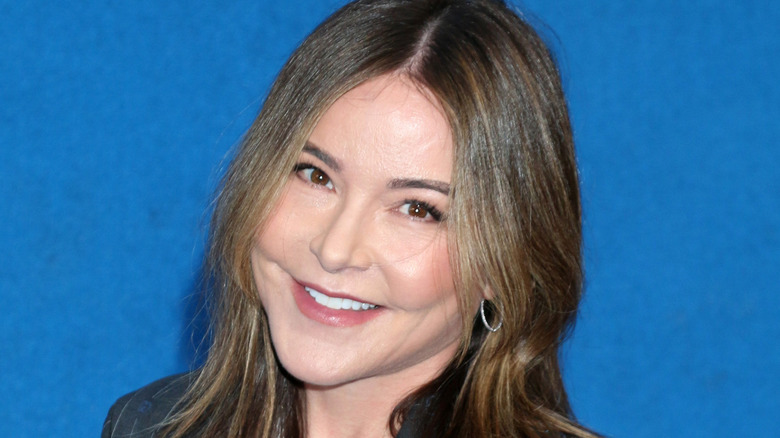 No sitcom is complete without a bitter ex-wife, and Christa Miller filled that role perfectly on "Scrubs" as the indifferent Jordan Sullivan — the ex of Dr. Perry Cox. In real life, however, the actress has a happy marriage with Bill Lawrence, the creator of "Scrubs." According to The Hollywood Reporter, Lawrence and Miller have three children. And, though Lawrence is the boss at work, Miller is in charge at home. "At work, Bill is this really dynamic, talented guy. Whatever he says, he has my rapt attention," Miller told the publication. "But at home, I've never met anyone as dumb as Bill."
After "Scrubs" ended, Miller continued working with her husband on shows like "Cougar Town" and "Undateable," as per her IMDb page. The actress is also still very close with her "Scrubs" costars. For example, her Instagram page is full of snaps of her and Zach Braff, like one picture she posted of them with the caption, "Happy Birthday kind, funny, always there for me, best friend."
Scrubs star Robert Maschio is on Cameo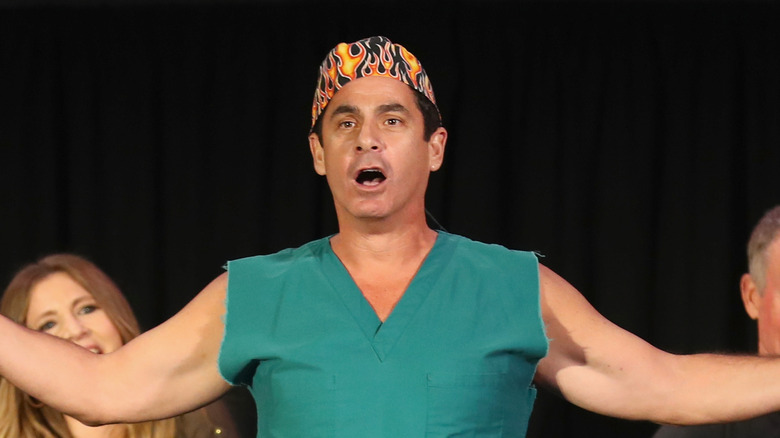 Robert Maschio stole scenes on "Scrubs" as the very immature and hilariously jock-like surgeon Todd. According to his IMDb page, the actor played Todd for 127 very memorable episodes. Since finishing the sitcom, Maschio seems to have stepped back from acting. His IMDb page does list a few credits, like small appearances in shows like "Bones," "Cougar Town," and "Undateable," as well as movies like "A Hollywood Heist" and "Lethal Seduction," but not many beyond that. 
Why the break from acting? Maschio's a real estate agent. He has his own real estate business, Rob Maschio Real Estate, and focuses on selling homes in the Los Angeles area with the business motto, "I love where I live, I sell what I know, there are no limits to how hard I can work for you." But don't worry, Todd fans — Maschio hasn't fully let go of his "Scrubs" past. He has a Cameo page in which fans can request videos of him doing famous Todd catchphrases.
Aloma Wright is still working in TV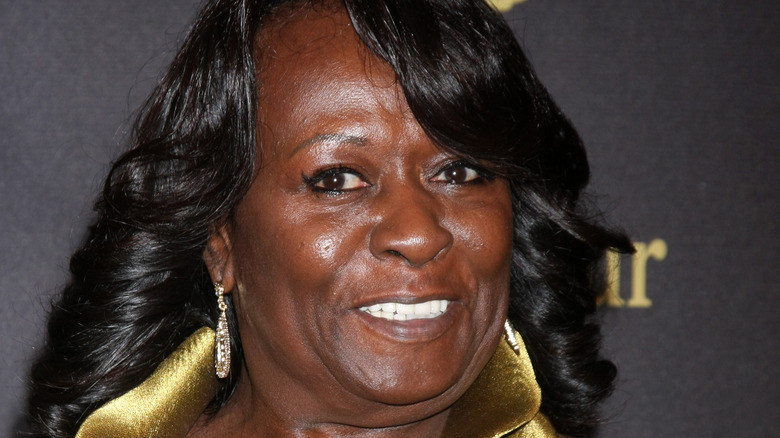 While "Scrubs" was mostly about the doctors at Sacred Heart hospital, the show also featured other healthcare professionals like nurses. One such nurse was Nurse Roberts, played by Aloma Wright. Nurse Roberts was a stalwart of Sacred Heart, always trying to inspire the doctors to do better. As per IMDb, Wright played Nurse Roberts through 2007 — Season 6 — when the character died in a car accident. The actress was also in episodes of later seasons as another nurse, Nurse Shirley, and made a brief appearance as Nurse Roberts in the show's Season 8 finale dream sequence. 
After leaving "Scrubs," Wright stayed very busy in the entertainment world, collecting a wide range of credits in shows like "Private Practice," "Days of Our Lives," "Suits," and "The Guest Book." She's also appeared in movies such as "More to Love" and "Baking Christmas," according to IMDb. Also, as per a post on her Instagram page, she's a great-grandma!
Johnny Kastl is a lawyer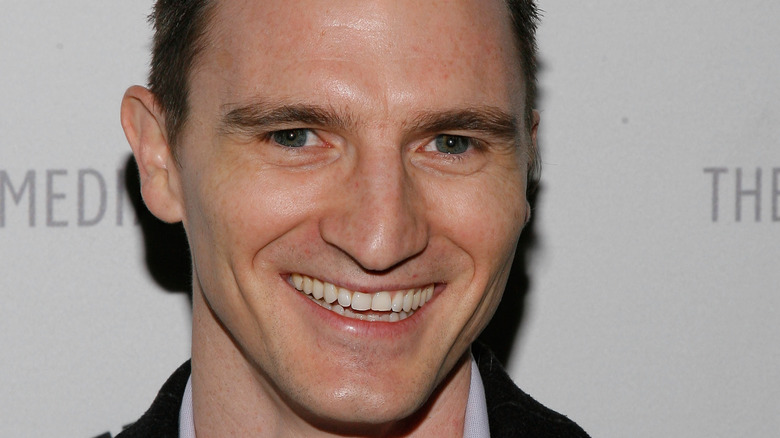 Johnny Kastl played Dr. Doug Murphy on "Scrubs" from 2001 to 2009, according to IMDb. Dr. Murphy was best known for killing many of his patients — yikes! — which was probably why he was a supporting character only appearing in 49 episodes. However small the role, Kastl had a great time playing Dr. Murphy. "It was a lot of fun being on that set," he told Chicago Tribune. "The writers were amazing, they were very gracious, they were so fun to be around."
Despite how much fun he had on "Scrubs," the actor didn't spend much more time acting after he left the show. As per his IMDb page, Kastl only appeared in one more show after "Scrubs," a TV series called "The Beast." Instead of acting, he became a lawyer. According to his Chicago Tribune interview, Kastl left the entertainment business to focus on his family. "Law was always the end goal," he explained. "When 'Scrubs' was winding down, we had reached a point where we wanted to have kids and it seemed like the right time for the exit strategy."
Scrubs actor Travis Schuldt has a podcast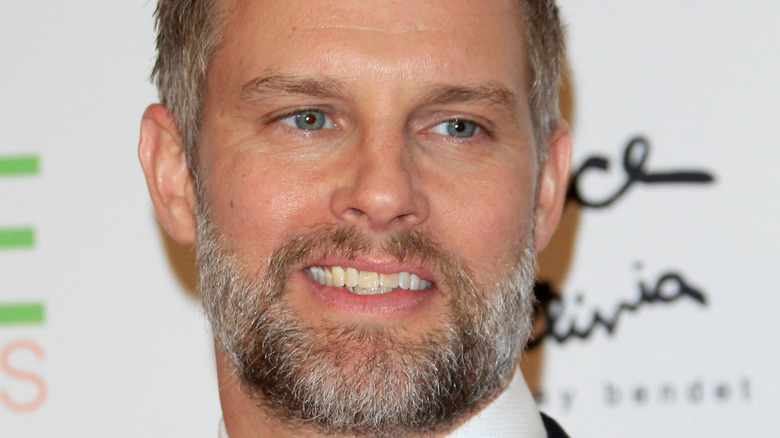 Travis Schuldt played the affable bro Keith on "Scrubs." As per his IMDb page, the actor appeared in 39 episodes of the sitcom, doling out jokes and serving as part of a plot line for Sarah Chalke's Elliot. Since leaving "Scrubs," Schuldt's been working steadily in TV and film, collecting small roles in a variety of projects from "Community" and "2 Broke Girls" to "General Hospital," "Heathers," "It's Always Sunny in Philadelphia," and "Big Little Lies."
The actor also has a successful podcast with his wife, Natalie Zea, called "Passions For Life." The pair met while working on the TV drama "Passions" and, as per the podcast's description, spend each episode revealing what it was like working on the TV show, detailing how they fell in love and, of course, being wildly entertaining. When he's not working on his podcast or on a new role, Schuldt spends time with his daughter, who, according to E! News, was born in 2015.
Source: Read Full Article