Tom Holland Really IS Spider-Man! He Rescued A Fan IRL!
06/26/2019
We knew Tom Holland was perfect as Spider-Man, but we didn't realize it was because he was a hero in real life!
A Twitter user named NamelessCass share the story on Monday of what could have been the worst day of her life — if not for the Spider-Man: Far From Home star!
Cass was attending a fan event when a bunch of autograph seekers began shoving their way to the front.
No, not fans like her. We're talking about those guys who go to these things and try to get like 20 posters signed so they can flip them on eBay an hour later — and apparently shove small girls around to get to that money!
She tweeted:
"TOM HOLLAND JUST THREATENED GROWN ASS MEN THEN THREW THEIR POSTERS BECAUSE I WAS CRUSHED AGAINST THE BARRICADE HE SAID "IM GONNA THROW YOUR SHIT ON THR GROUND IF YOU KEEP PUSHING HER" then came to me and calmed me down and the video HES LITERALLY SO MAD AT GRAPHERS VKSBDKSN WHAT?"
Sounds like he had every reason to be if they were crushing a girl against the metal barricade!
And he made good on his word, too! She posted: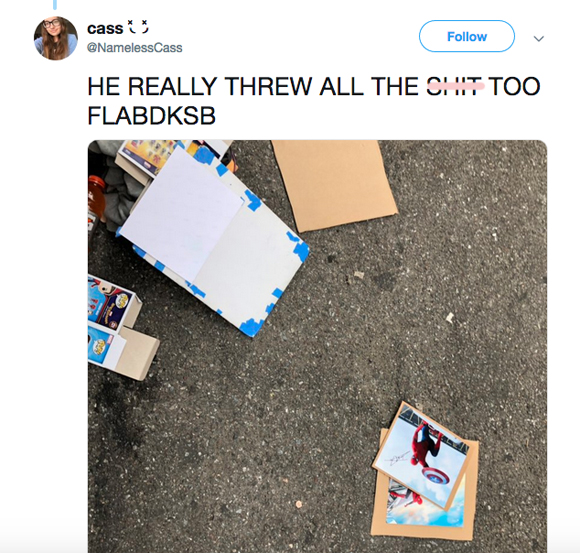 She wrote:
"I'll post the video when I get service but my dumbass didn't even get a pic but like he calmed me down cause I was legitimately shaking and risked it all for me so I'm happy asf"
She clarified:
"By risked it all I meant he literally reached through the crowd as the barricade was like tipping and snatched the posters cksbdk like he risked HIS safety to help me"
Awww!
Later on she calmed down a bit, enough to tell the amazing story!
She explained:
"This was absolutely INSANE and should NEVER happen….my neck was literally against the barricade with 30 grown men behind me pushing…. ridiculous how people act like you're not only endangering fans safety but Toms as well🤯"
See the video of the shocking moment (below)!
She went on to post another video, saying:
"My friend that was standing in the back took this video while it was going on……welcome to the clown show ! All of us there (fan wise) were literally like 5'2 with 30+ 6ft tall grown men pushing and basically climbing behind us 🤡🤡"
Here's the view from a distance: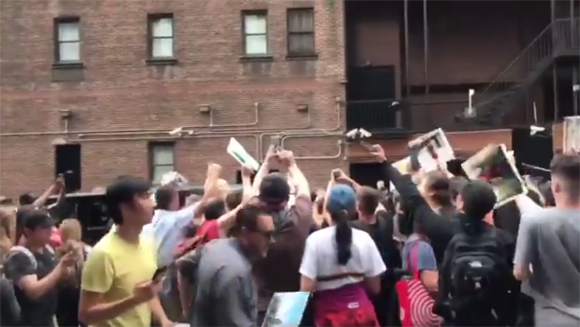 Yeesh, that does NOT look fun!
Sadly people at concerts have been killed by getting crushed against barricades, so Cass is not blowing this out of proportion.
Kudos to Tom for putting these thoughtless jerks in their place!
Source: Read Full Article