The Truth About Sheryl Crow's Dating History
07/05/2021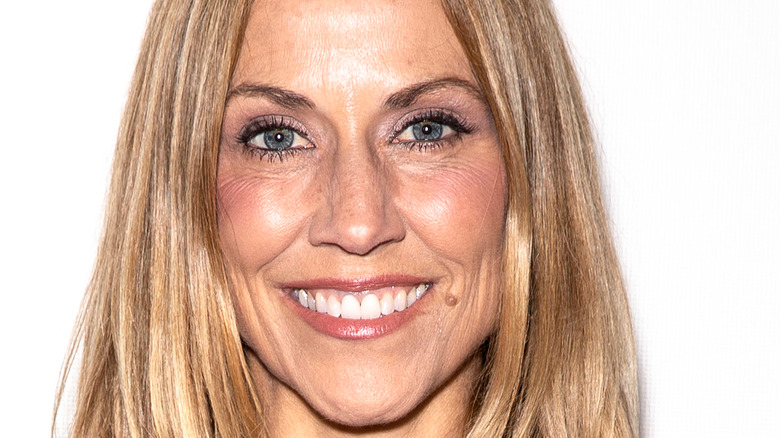 Grammy award winning songstress Sheryl Crow has been in the spotlight for decades with her hit songs and star-studded romances. Lately, she's in the spotlight for returning to the stage. As of 2021, Crow has said she's ecstatic to return to the stage and showing fans a new side of her. Crow told People, "I've never done a full show where I just play by myself, so I think people will feel like they're seeing something completely different out of me." She continued saying, "For me, it was really fun to just sit and tell stories about some of these songs that people know, but don't know the stories behind."
She's also been very transparent with the fact that despite being engaged thrice, she's still very much open to marriage. "I think I would skip the engagement part [next] time, having been engaged a couple times. If I was that close to getting married, I would just go do it." She then added, "It's trickier when you have kids, to want to walk down the aisle" (via People).
She also dropped a bombshell during Dax Shepard's podcast "Armchair Expert," when she confided in him saying that she used to be very attracted to "pathological narcissists." Crow said, "I found that most of the important relationships that I had were extremely high performing, high achieving narcissists. The thing about that, you eventually become part of the shadow around them and it's extremely lonely." But she added, "I don't have terrible feelings about anyone" (via The Net Line).
Many of her popular songs are inspired by her past star-studded relationships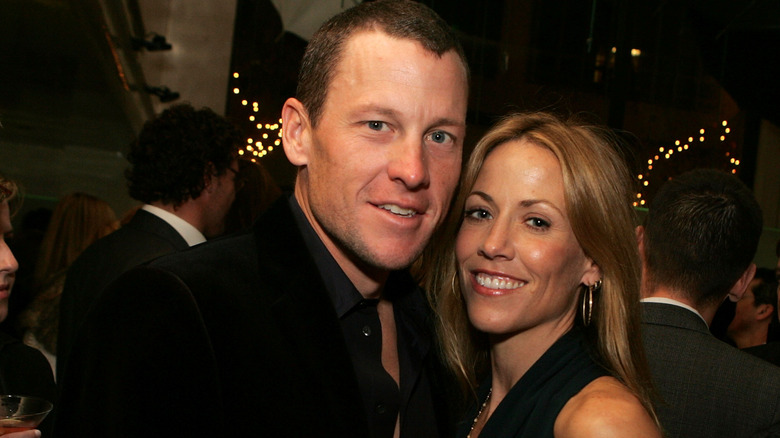 Starting in 1998, Crow got together with legendary musician, Eric Clapton, for a brief relationship. Many fans thought her hit song "My Favorite Mistake," was about him, but she's never confirmed he theory. However, the two remain good friends (via E! Online).
Crow then quickly moved onto actor Owen Wilson after meeting on her acting debut in the film, "The Minus Man." The two-year relationship eventually fizzled out, but one of her most popular songs, "Safe and Sound," is based around their relationship (via Cheat Sheet).
In 2003, Crow carried out a few month fling with actor Josh Charles, but called it quits saying he wasn't the one (via E! Online). Soon after, she started a relationship with cyclist Lance Armstrong. Two years into their relationship, they got engaged, but called it quits less than a year later. In an interview with Good Morning America in 2008, she said, "I mean, we really loved each other a lot, and still love each other a lot." 
Crow was rumored to have had brief flings in 2006 with Ryan Seacrest and Hank Azaria (via WhosDatedWho). In 2007, Crow shacked up with producer Steven Bing, but sadly, the pair called it quits in 2008.
Her last public relationship was in 2011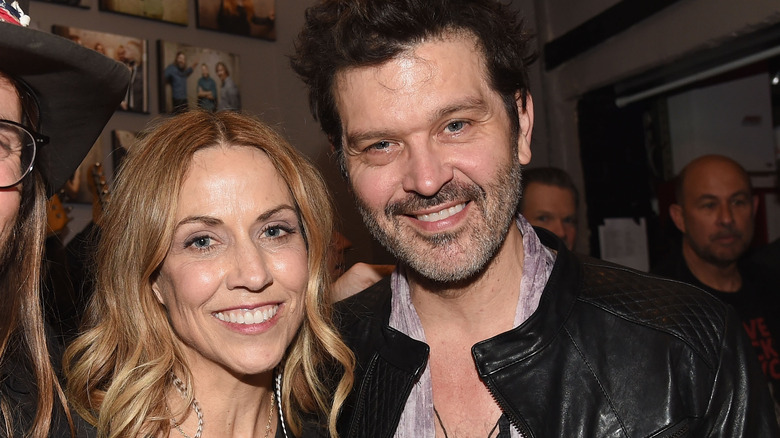 Crow enlisted longtime friend and producer Doyle Bramhall II's help to produce her 2010 album "100 Miles from Memphis," but their relationship grew closer. Throughout 2011, they were seen together at multiple events, gushing about one another (via E! Online).
She spoke about her relationship with Prevention Magazine, "I've been involved with people and their kids, and if the relationship doesn't work out, it's heartbreak," she continued. "So I'm keeping the relationship friend-based when we're around the kids. Luckily, we have a great foundation, having known each other for fifteen years" (via E! Online). In 2007 and 2010, she adopted two boys: Wyatt and Levi (via People).
However, their relationship didn't last long either, and it seems like Crow hasn't been in the public dating game since.
Crow told Good Housekeeping in 2014, "I had always gone out with guys who were highly successful, which would seem like it would put me at an equal level." She continued saying, "But what ends up happening is that one of you becomes smaller and it was always me. It's always the woman. I mean, I don't know if it's always the woman, but I do think that sometimes in order for one person's light to shine, everyone else has to dim theirs."
Source: Read Full Article