The kiss between Jonah Hill and Lauren London in 'You People' was CGI
02/10/2023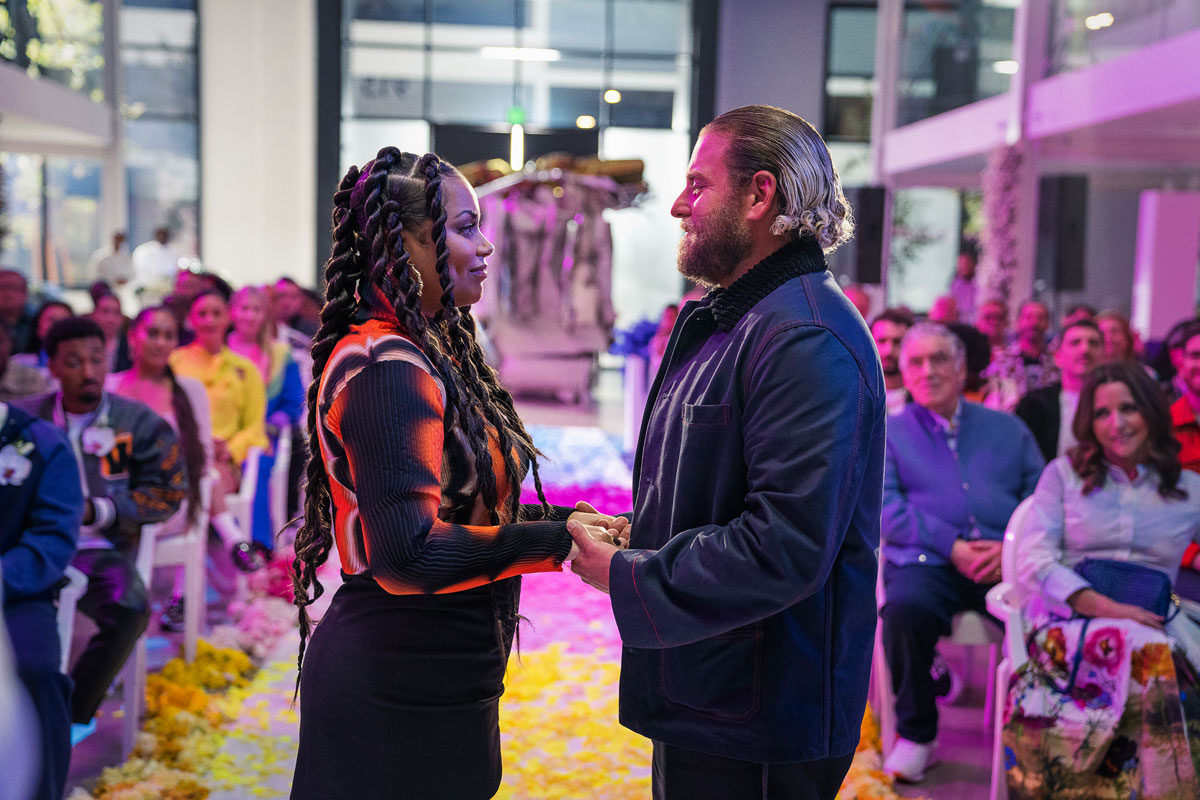 We put this in the links yesterday, but it's such a weird little story that I wanted to write about it. You People is a Netflix movie starring Jonah Hill and Lauren London. It's basically a current version of Guess Who and Guess Who's Coming to Dinner that adds an interfaith aspect along with the interracial one. I enjoyed the movie; I typically like Kenya Barris's projects. There was a lot of online chatter about whether Jonah Hill and Lauren London made a believable couple, especially physically. And hilarously, it turns out they didn't even kiss for the movie. That important kiss was CGI.
You People ends with a romantic moment between leads Jonah Hill and Lauren London, but one member of the Netflix movie's team claims it was never actually filmed.

During a conversation on the latest episode of podcast The Brilliant Idiots, co-hosts Charlamagne Tha God and Andrew Schulz discussed director Kenya Barris' film, which centers on an interracial and interfaith couple, Ezra Cohen (Hill) and Amira Mohammed (London), dealing with their families' complicated reactions to the relationship. Schulz plays Ezra's cousin Avi in You People, which was released last month and also stars Eddie Murphy, Nia Long, Julia Louis-Dreyfus and David Duchovny.

After podcast guest Nyla Symone mentioned agreeing with recent social media commentary suggesting that Hill and London don't make a believable couple, Schulz stated that the stars never actually filmed Ezra and Amira's wedding-altar kiss, which takes place about a minute before the end credits start rolling. According to Schulz, their nuptials lip-lock, which is seen in a medium shot but is partially obscured by falling flower petals, was achieved in postproduction by CGI wizardry.

"There's a hilarious thing — I don't even know if I should share this shit — but the final scene, they don't even kiss," Schulz said. "It's CGI. Swear to God."

After Charlamagne Tha God expressed his incredulity, Schulz continued, "I'm there — I'm watching the wedding — and I see them go in for the kiss, and their faces stop like this far. And I'm like, 'I wonder how they're gonna play that in the movie. Oh, they're probably just gonna cut right there.' But the movie, you could see their faces come close, and then you could see their faces morph a little bit into a fake kiss."

The Hollywood Reporter has reached out to Netflix for comment.
[From The Hollywood Reporter]
So the fact that they didn't kiss was confirmed when one of Jonah's character's nameless dirtbag friends appeared on Charlamagne Tha Gross — sorry, Tha God's show. Apparently, the couple gets close enough to kiss and CGI takes over. I'll admit — I didn't notice! But I also don't think they kissed at another point in the movie, it cuts away. So why didn't they kiss?! Did Kenya not want them to kiss? Did the actors not want to kiss? Lauren London even said to Harper's Bazaar that she knew they didn't make a believable couple. I actually thought they did, simply because I see so many beautiful women with some schlubby, furry-looking dudes. (Not that I think Jonah Hill is terrible, but this is very much a King of Queens scenario.) But Lauren also says they got along well so it's not like they hated each other and couldn't deign to kiss. So what was it?! Someone tweeted that she kissed Michael B. Jordan in a recent movie so it's not like Lauren doesn't kiss on-screen, to which I say, who among us wouldn't kiss MBJ if given the opportunity? Hm. Maybe someone had a toothache or a cold. Maybe we'll never know. This does kind of remind me of how Jet Li and Aaliyah just hugged at the end of Romeo Must Die because the interracial kiss didn't test well at screenings, but that was like 22 years ago.
— 𝓟hoebe༯ (@phebesboateng03) February 5, 2023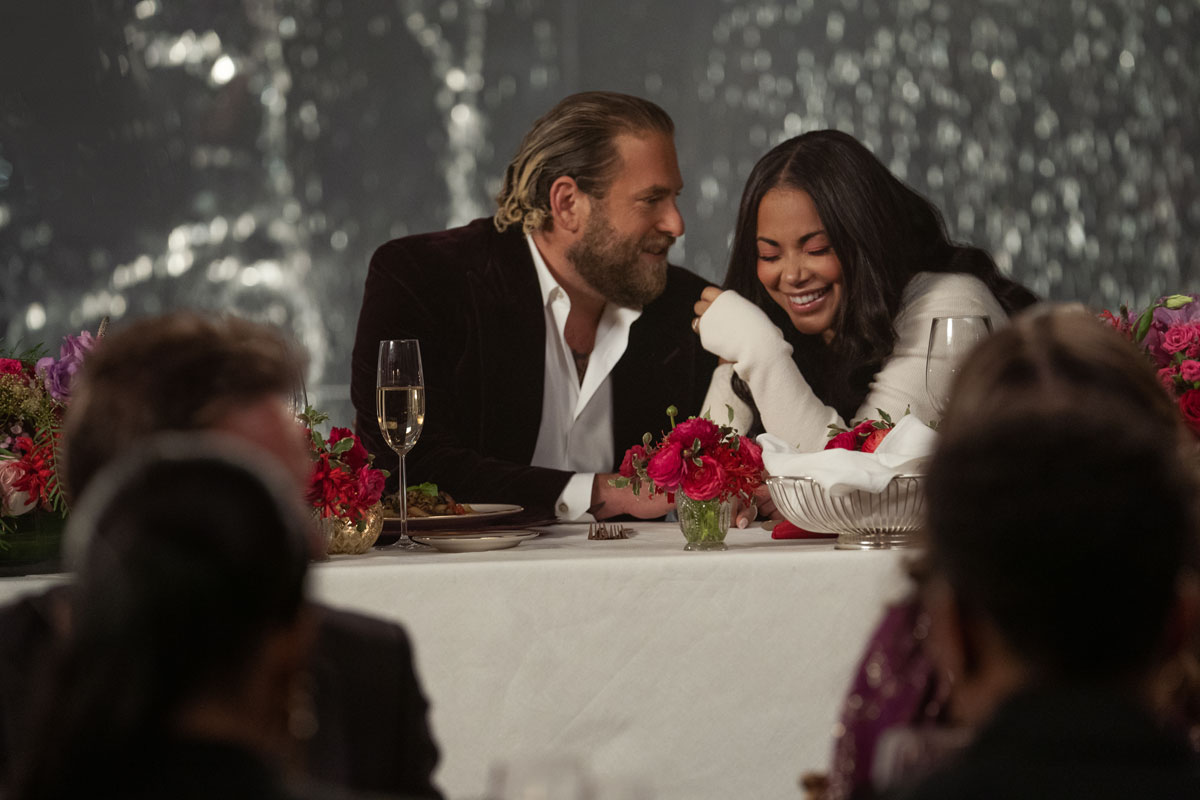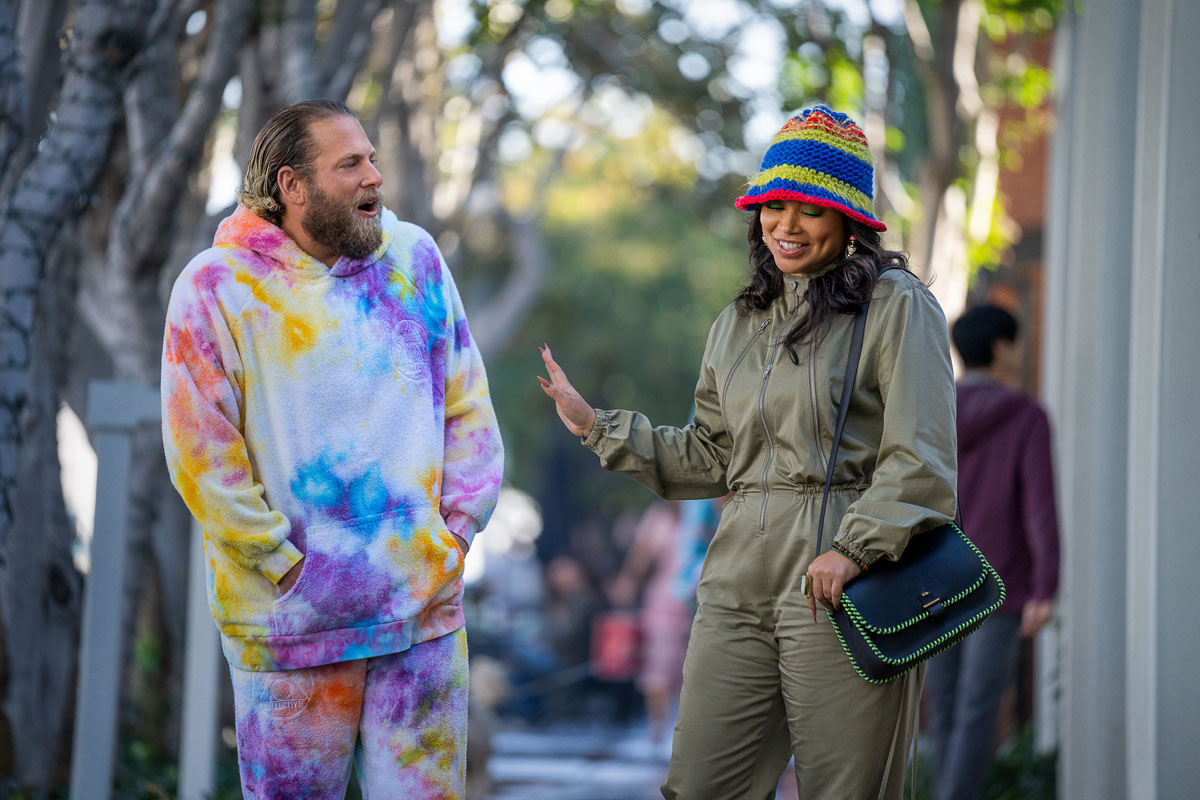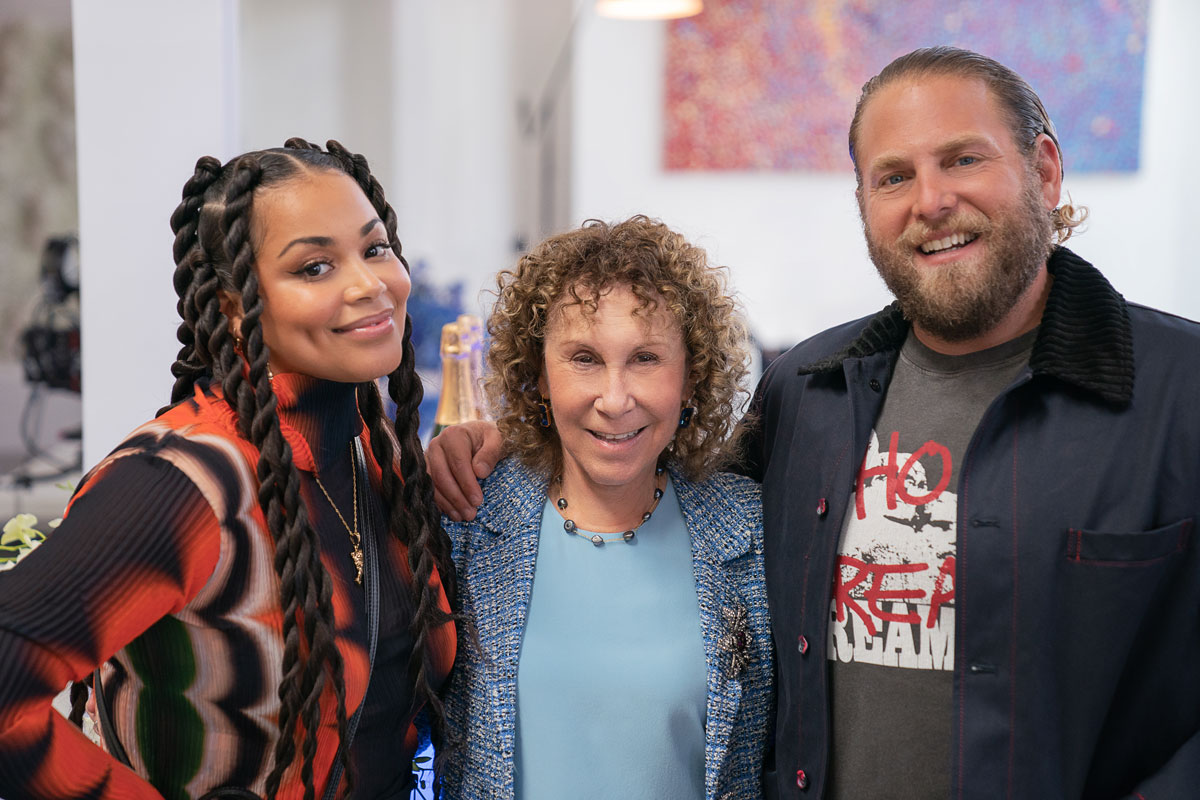 Photos credit: Parrish Lewis and Tyler Adams/Netflix © 2023
Source: Read Full Article