Taylor Russell learned how to play the harp over lockdown
01/24/2023
https://www.instagram.com/p/CnmQCOXOl4g/
Is Taylor Russell the next It Girl? A profile in Harper's Bazaar seems to posit such, though the actual woman is wary of the term, probably because of their tendency to flame out quickly. I didn't know much about Taylor, aside from her enviable style, before this profile. She seems to take being an artist very seriously and her random lockdown pursuit encapsulates that. She learned to play the harp.
During the early days of pandemic lockdown, while some of us were hoarding plants or feeding sourdough starters, 28-year-old Canadian actor Taylor Russell took up the harp. "I wanted to play it for a very long time," she explains. "I was like, 'What's the one instrument that none of my neighbors are going to hate hearing?'" Russell was living in New York at the time, and everyone was stuck indoors. "It's the harp. It could never be annoying. It's such a beautiful, calming thing," she says. Russell signed up for virtual lessons and rented a harp. (The first song she learned to play was "Creep" by Radiohead.) Three years later, her enthusiasm and commitment have not dimmed. She's just finished Mother Couch!, a dark comedy in which she costars alongside Ellen Burstyn and Ewan McGregor, and she is buying one as a wrap gift to herself. "You can't leave a harp at home and travel. You have to really take care of it and tend to it daily because the strings break and it can't be in a certain temperature," she says. "It's so sensitive."

Russell has been slowly adjusting to all this newfound attention. Any other 20-something might party with friends to celebrate—and take plenty of pictures for Instagram while doing it—but she prefers to keep her world small and quiet. "All I want to be doing is sleeping and playing the harp and sitting in the sun," she says.
[From Harper's Bazaar via GFY]
The harp is a pretty random selection, I think. If I were going to choose an instrument to learn it would probably be the bass guitar. But Taylor's reason for choosing the harp was pretty generous and considerate of her neighbors. Harp sounds are pretty and if I'd heard one of my NYC neighbors learning the harp I probably would have been fine with it. But harps are pretty big, right? I don't think anyone in my building could have fit one comfortably in their apartment. Though anything can become annoying if you hear too much of it. I also suspect she chose it a bit because it's an offbeat choice. Taylor's Canadian, but comes across pretty downtown/Brooklyn hipster/artist in the profile. She seems a bit self-serious, but ultimately harmless and devoted to her art, whether it be acting or the harp. Taylor is also a few years older than I thought, at 28. The article is worth a read and the fashion is on point. I particularly like the mesh green dress and the purple flower knuckle accessories.
Embed from Getty Images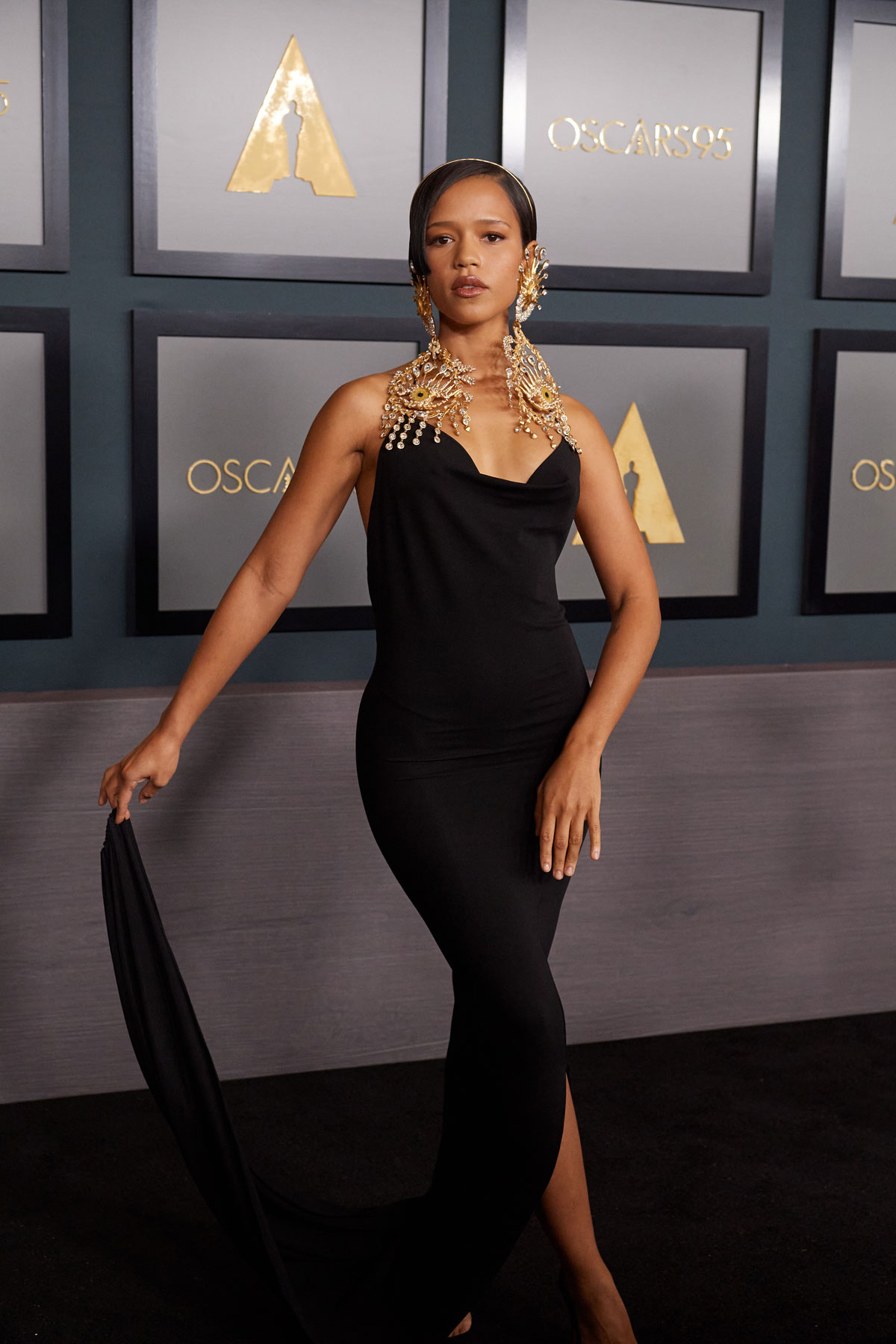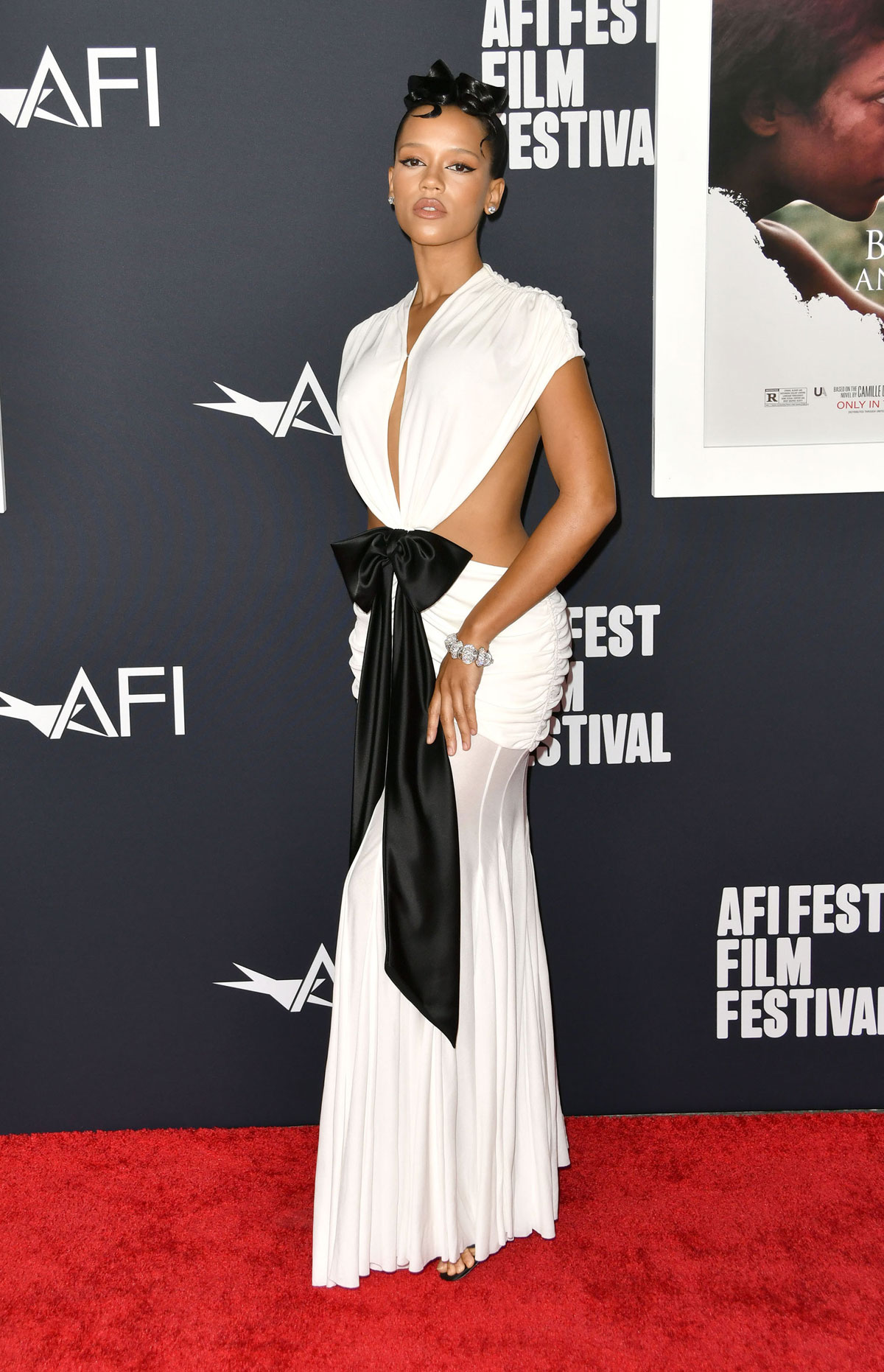 Photos credit: Blaine Ohigashi/Avalon, Koi Sojer/startraksphoto.com/Cover Images, Getty and Harper's Bazaar via Instagram
Source: Read Full Article