Stevie Nicks Says Her Doctor's Love of Fleetwood Mac Nearly Ruined Her Life
01/13/2022
After spending time in rehab for many years of cocaine usage, Stevie Nicks began to use Klonopin, a drug that she said had a more negative impact on her life. The Fleetwood Mac singer says that her doctor made her Klonopin use worse. She shared that she believes her doctor was a groupie who didn't care to help her through this difficult time. 
Stevie Nicks went to rehab for cocaine use
Not long after joining Fleetwood Mac, Nicks and the rest of the band began using high amounts of cocaine. According to Nicks, they believed it helped their creative process.
"If somebody had told me back then, 'You don't really need to do barrels full of cocaine — you have the energy. You were born with it. You never need drugs to do your work,'" she told Rolling Stone. "But we got thrown into a bad time in the world when everybody said cocaine was inspirational and safe and non-addictive. And everybody was having fun, until they weren't. It sort of backfired."
After a plastic surgeon told Nicks she could die if she continued using the drug, she checked herself into the Betty Ford Clinic after using it for the final time on tour.
She believes her doctor was a fan of Fleetwood Mac
Nicks says her album The Other Side of the Mirror is her favorite because of when she wrote it.
"I had gotten away from the cocaine in 1986," she explained, adding, "I spent a year writing those songs. I was drug-free and I was happy."
Soon after, though, her doctor prescribed her Klonopin, a tranquilizer, to help her stay off cocaine and sleep. She said the drug sapped her energy and creativity.
"It was a totally non-time. I just existed," she told The Guardian. "It took away all my wonderful drama, my tempestuousness, my compassion, my empathy – all those things that drove me to my piano. I say to myself now: 'How did you survive eight years without your wonderful drama?'"
Looking back, Nicks is furious with the doctor who prescribed her Klonopin, especially because she believed he upped her dose on purpose.
"This doctor was a groupie — he just wanted to hear me tell stories about rock & roll. So he kept upping my dose for years. Finally I said, 'I'm taking enough Klonopin every day to sink a boat. That's why I gained all this weight, and that's why my writing is terrible, and that's why The Other Side of the Mirror was the last good record I made. This was all your idea.'"
She said that she doesn't believe she will ever forgive her doctor.
"That doctor — he's the only person in my life I can honestly say I will never forgive," she said. "All those years I lost — I could have maybe met somebody or had a baby or done a few more Fleetwood Mac albums or Stevie Nicks albums. So I'll never forgive him."
Stevie Nicks has written songs about her drug use
Not long before Nicks went to the Betty Ford Clinic, she watched a documentary about comedian and actor Mabel Normand. She felt an immediate connection to Normand, who died of tuberculosis after years of cocaine usage, and wrote the song "Mabel Normand."
Nicks also wrote the song "Gold Dust Woman" before realizing cocaine was a problem. She and her bandmates believe it gave eerie insight into her future.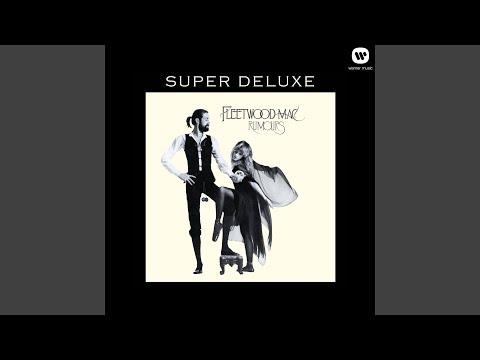 "When Christine [McVie] saw it, she said, "Wow, we've always known that 'Gold Dust Woman' was about the serious drug days, but this really depicts how frightening it was for all of us and what we were willing to do for it.' We were dancing on the edge for years."
How to get help: In the U.S., contact the Substance Abuse and Mental Health Services Administration helpline at 1-800-662-4357
Source: Read Full Article