Sophia Bush Plot Twist! Erin Foster Claims Chad Michael Murray Cheated On HER With One Tree Hill Star!
10/21/2023
Amid the shocking new speculation that Sophia Bush may have been the one cheating before her divorce — and the other woman in ANOTHER divorce — some skeletons are popping out of her closet and waving hello. Just in time for Spooky Season! Festive!
OK so speaking of horror, everyone knows the infamous rumors of how Chad Michael Murray cheated on Sophia with his House Of Wax costar Paris Hilton. The drama between the One Tree Hill stars was a HUGE scandal circa 2005. The infidelity was never confirmed, but they announced their divorce just five months into the marriage for a reason. Right?
Well, are y'all familiar with the adage "How you get him is how you lose him"? Because according to Erin Foster, cheating is how Sophia got Chad. She says she and the Freaky Friday star were seriously dating — living together, actually! — when he hooked up with his co-star!
It all started on Thursday's episode of Erin and sis Sara Foster's World's First Podcast. Erin commented on a DeuxMoi story bringing up the old drama about Chad cheating on her, saying:
"I was also featured in this DeuxMoi thing with Chad Michael Murray. In it, it said, 'And he apparently cheated on her with Sophia Bush.'"
Sara responded:
"By the way though, DeuxMoi's not — they don't lie. I mean, and that is what happened."
Erin agreed, spilling for the first time, so far as we know, 20 years later:
"I mean, yeah, he definitely did cheat on me with her in, like, a pretty egregious way while we were living together."
Yowza!
Why did this come up two decades later? Well, it's what's going on with Sophia now that has tongues wagging. See, Sophia recently surprised everyone with another quickie divorce, splitting from her husband Grant Hughes after just over a year. The bigger surprise came just this week when we learned the actress was dating someone new — soccer star Ashlyn Harris from the USNWT. And Ashlyn, in turn, had just split from her wife, Ali Krieger.
The timing alone is enough to make a suspicious mind start looking at all this sideways. But then the footage comes out of Sophia and Ashlyn looking flirty on a panel in France in June. And a source says Ashlyn came home right after that and blindsided her wife with the divorce. Then Ali comes right out and says she's in her Beyoncé Lemonade era?!
So you see why folks are pointing out Sophia is NOT, historically, only the victim of cheating.
However, gurl still has her defenders. Her OTH co-star and BFF Hilarie Burton stood up for her right away, blasting Erin in an Instagram Stories post:
"Ooof. Cringe. I got off my red eye flight home and multiple people had sent me this headline. As the person who had a front row seat then? This wasn't it."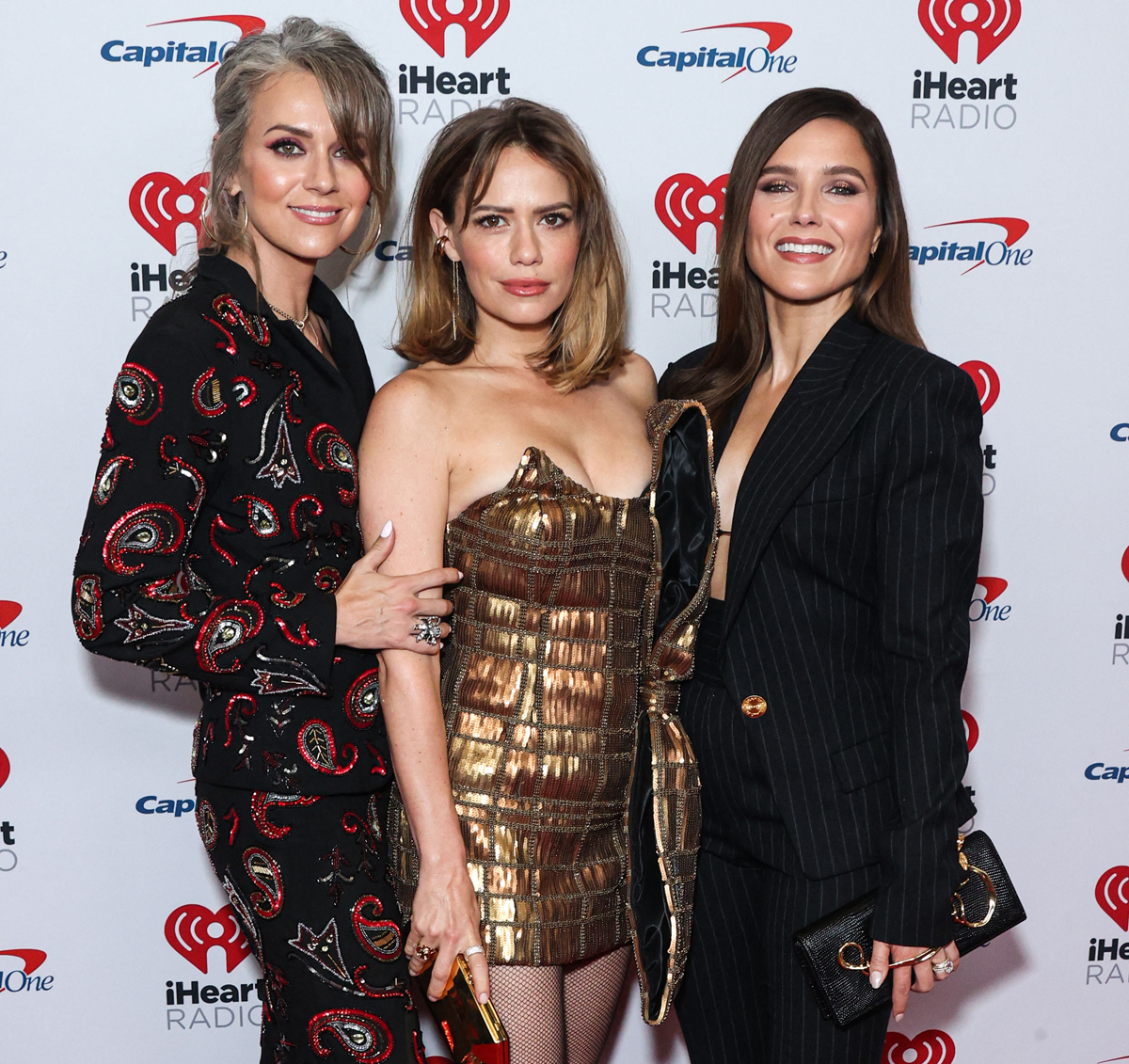 Hilarie said right to Erin:
"We were all told you'd broken up which is why our guy was perusing her. Now this is being spun to make my sister look like a brazen harlot. And if she's anyone's harlot, it's mine!"
Hilarie did say she was "happy to discuss" Erin's side as she also deserves to speak her "truth." She concluded:
"There are so many unnamed sources making claims about the woman I love, so f**k it. I'll be a named source. Lotta internet voices being nasty, and as the person who knows the real timeline? It would be laughable if it wasn't so hurtful."
We love how much they stand up for one another. But right now you have Erin AND Ali making hints and allegations. Those aren't unnamed sources. Just sayin'.
What do YOU think of all this mess, Perezcious readers??
Source: Read Full Article