Sofia Richie Says Converting to Judaism Has Been "One of the Greatest Experiences of My Life"
04/10/2023
Image Source: Getty / Gilbert Flores
Sofia Richie is celebrating her new religion ahead of her upcoming nuptials. The model recently revealed that she converted to Judaism before her wedding with Elliot Grainge and commemorated the occasion in an Instagram Story. "What a magical day," she wrote in an April 3 post. "I want to thank cantor Nathan Lam for helping me along this journey of converting to Judaism. It has been one of the greatest experiences of my life. Today was that day!!!"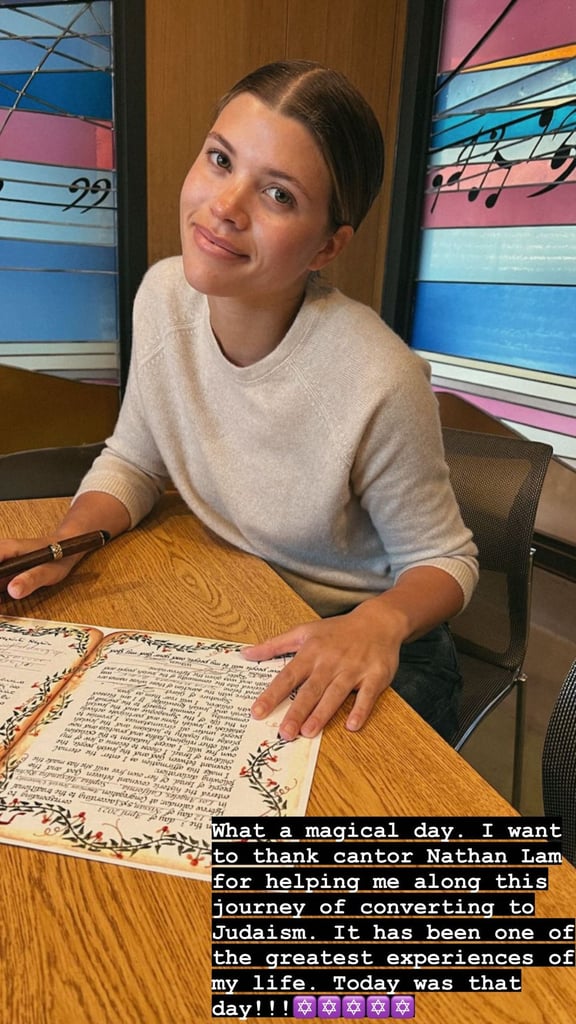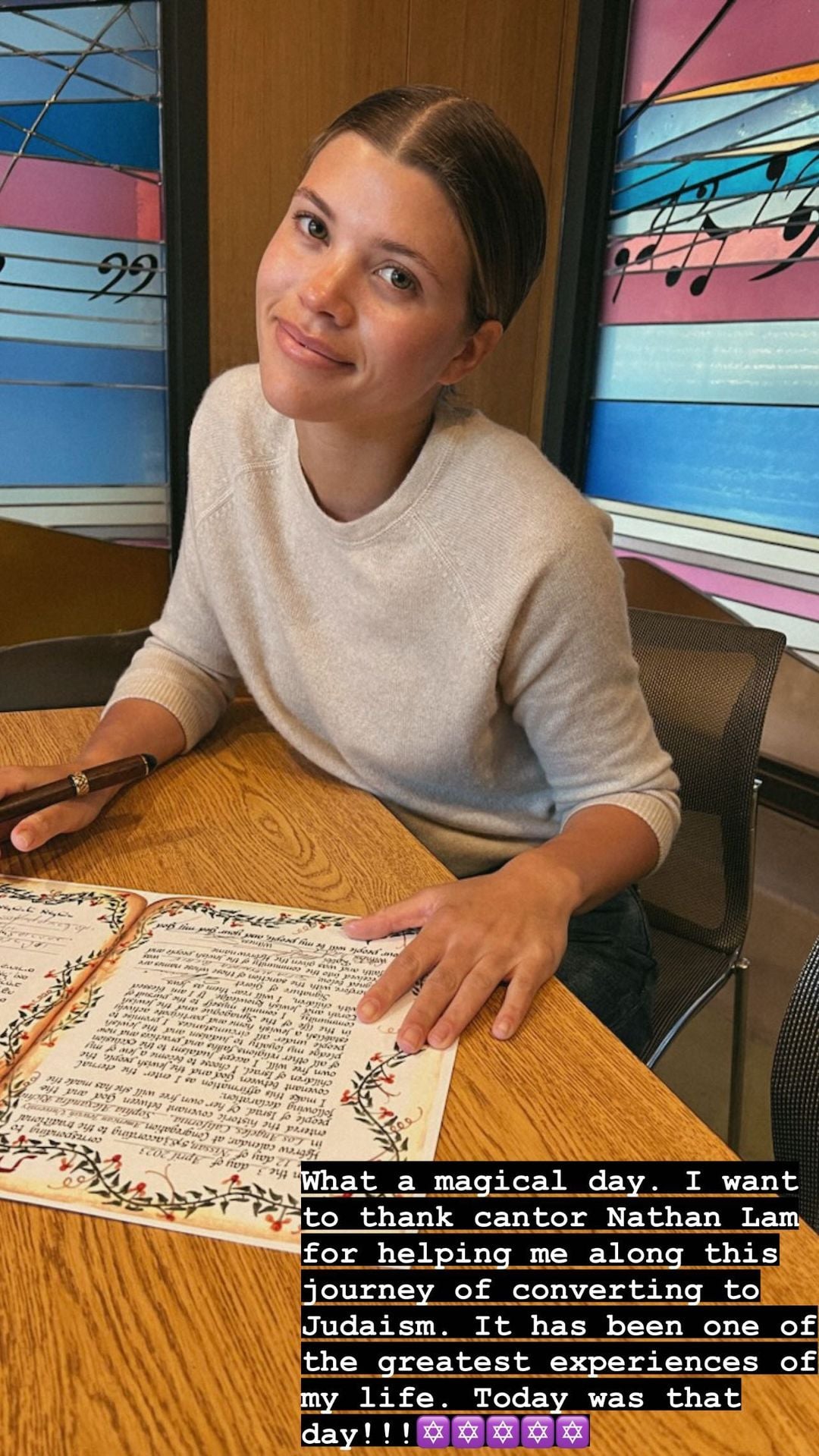 Image Source: Instagram user sofiarichie
Sofia has been open about being raised Christian in the past, emphasizing that faith has long been important to her. "I went there for two years, and that's where I got my sense," she told Complex in 2016 of her experience attending a Christian school growing up, calling her faith her "main ground" and "the most interesting thing in my life." "My family wanted church to be a place where we all went together," she added. "My dad was always traveling and my mom was always working. School is where I did Bible classes and studied God."
The star first shared that she was engaged to music executive Elliot, who is Jewish, in April 2022. She shared some romantic photos of his proposal during a trip to Hawaii on Instagram and captioned the post, "forever isn't long enough." Since then, Sofia has been sharing regular glimpses into her pre-wedding festivities, posting images from her bridal shower in February and her bachelorette party in Paris in October 2022.
While the pair only went Instagram official in 2021, 24-year-old Sofia and 29-year-old Elliot go way back. Sofia's father, Lionel Richie, frequently worked with Elliot's dad, Universal Music CEO Lionel Grainge, and it turns out that Lionel approves of his daughter's husband-to-be. "I love Elliot," the musician told Access Hollywood in April 2022. "I've known him since he was 12 . . . It was one of those things where I don't have to go back and check out the kid. I know who it is."
Source: Read Full Article