Rocketman Doesn't Tell Elton John's Greatest Love Story, So We'll Tell You Ourselves
06/05/2019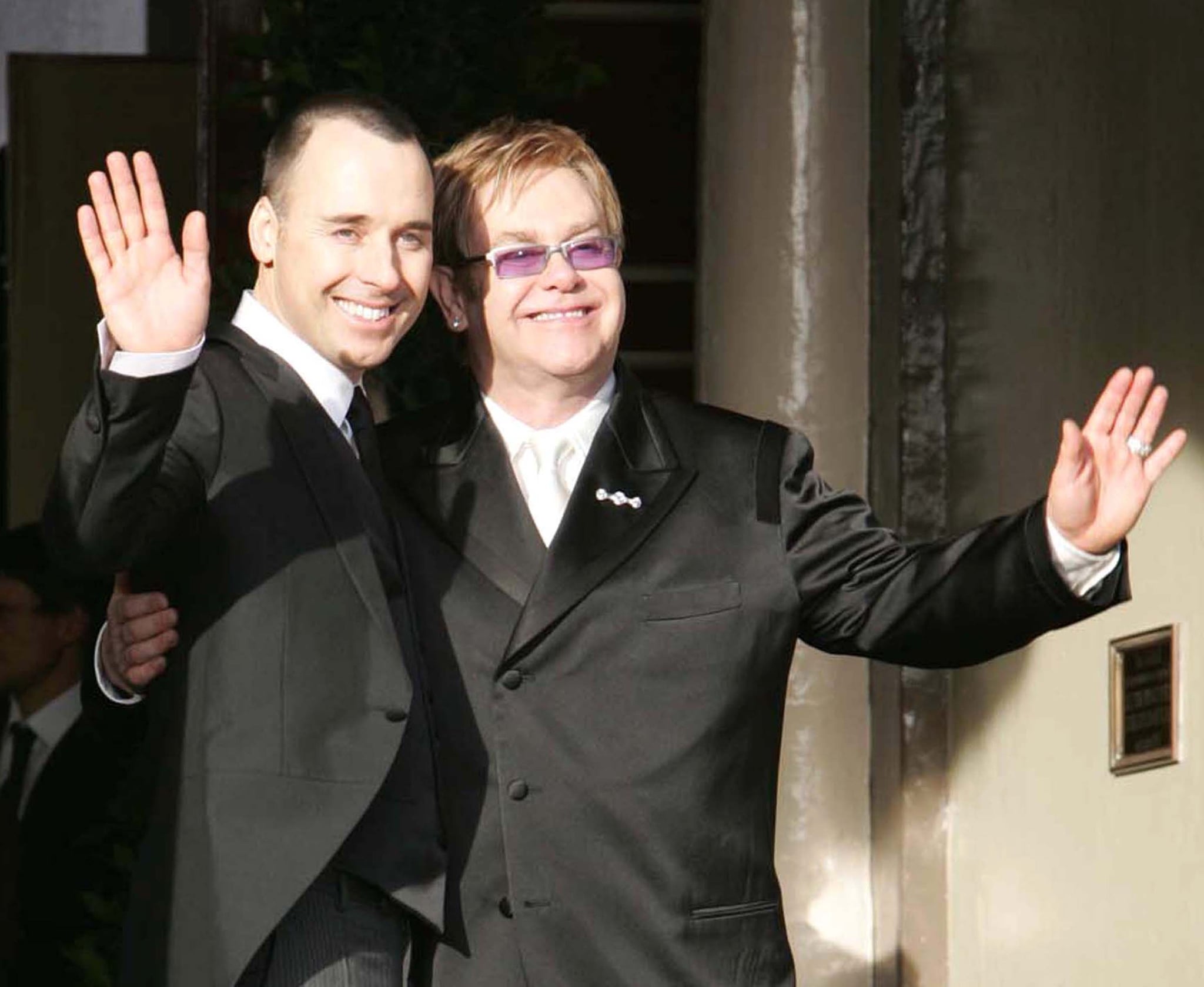 The fantastical musical Rocketman depicts a semibiographical account of the early life of music icon Elton John. Over the course of the movie, we're introduced to versions of some of the defining figures in John's life, from his frustrating parents to his first boyfriend and manager to his wife (yes, his wife) and, of course, his lifelong writing partner, Bernie Taupin. Because the film only covers the early days, though, one of the most important people in John's life doesn't feature at all: his husband, David Furnish.
Furnish, who grew up in Canada, was an ad executive who left behind his life at home to explore new horizons — including his sexuality, which he took some time to come to terms with.
"I'd had such a positive experience at home, I wanted to live up to that ideal. But I couldn't do it. I had a lot of failed relationships, a lot of unhappiness, a lot of shame and embarrassment, bad self-image stuff. I had to get away," Furnish told The Observer in a 2001 interview.
Because of that move, though, Furnish was available in 1993 when a friend of John's was assembling a new group of people for a dinner party. According to the Observer interview, Furnish was so wary that the evening would turn out to be boring that he refused the offer of a chauffeured car, preferring instead to drive himself so he could make a quick escape. Instead, he met the love of his life.
Source: Read Full Article