Presenting: King Charles III and Queen Consort Camilla's Scandalous Relationship Timeline
11/04/2022
After decades of sexual tension, controversy, and a conversation about tampons that I'll truly never recover from, Charles and Camilla have finally made it to Buckingham Palace. Yep, these horny royals are King and Queen Consort, and the time has come to look back at how they got here! The answer: Several cheating scandals and a wedding that Queen Elizabeth II didn't seem thrilled about attending, lol. But let's start at the beginning…a fated day in 1970 England when Charles and Camilla first laid eyes on each other during England's most erotic activity: polo.
1970
Camilla ends her relationship with retired British Army officer Andrew Parker Bowles. And then he starts dating Princess Anne, but that's a story for another time. "Another time" being in like two paragraphs after we all stare at this picture of Andrew Parker Bowles sitting atop a magnificent steed: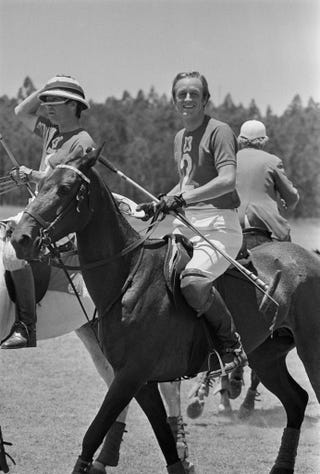 Anyway, amid breaking things off with Andrew, Camilla meets Charles and they start chilling at polo matches, THE hottest spot to be if you're a rich royal. In her biography Diana, Sarah Bradford writes that Camilla "was in love with Andrew Parker Bowles, with whom she'd been having an on-and-off affair since 1967" and claims that her relationship with Charles was actually her way of getting back at Andrew for hooking up with Anne. As a friend/source put it: "Princess Anne was in love with Parker Bowles, Camilla was in love with Andrew, Charles was in love with Camilla, Camilla was having some of it but she was also potty about Andrew—all this intrigue was going on."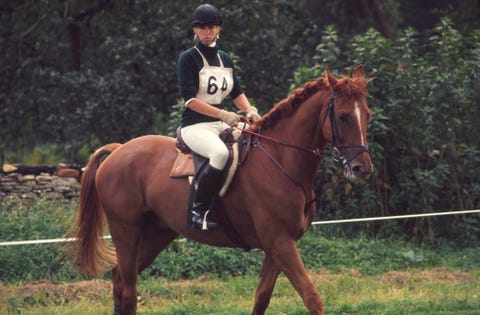 Meanwhile, biographer Penny Junor wrote, "So when [Camilla] was introduced to Charles and he thought she was pretty special…he thought she was a bit of alright and she thought, Andrew is at the moment off with Princess Anne, you know her brother, teach Andrew a lesson. So she had a fling with Charles."
1972
Charles joins the navy and ends his relationship with Camilla. Obviously (and as fans of The Crown know), there's a lot of speculation that the royals wanted Charles to end his relationship with Camilla, and sending him off to the navy was their way of doing so. Here they are that same year, chilling—where else?—at a polo match: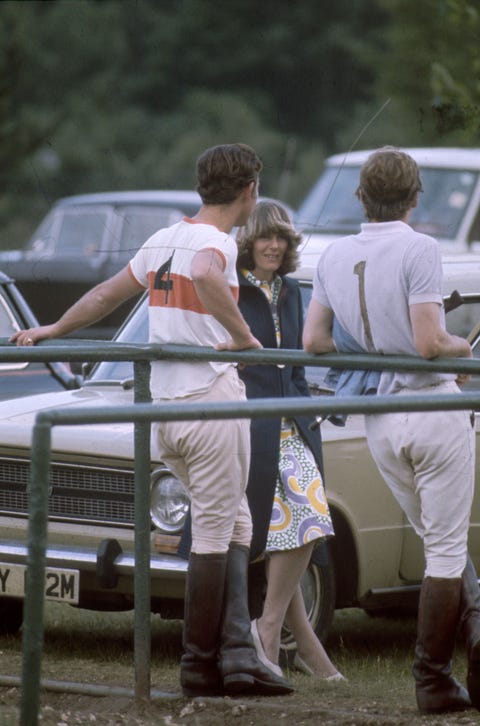 1973
Surprise! Camilla and Andrew get back together, get engaged in March, and then get married in July. Awk times for both Anne and Charles, tbh.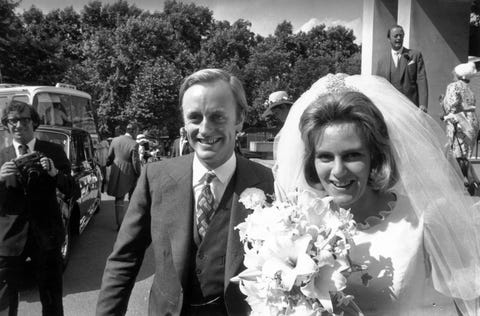 1979
Charles and Camilla are spotted hanging out at—you guessed it—a polo match. Feel free to read into their vibes: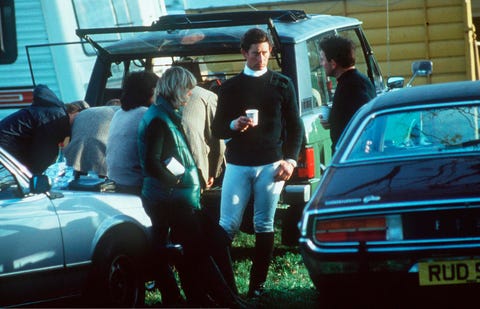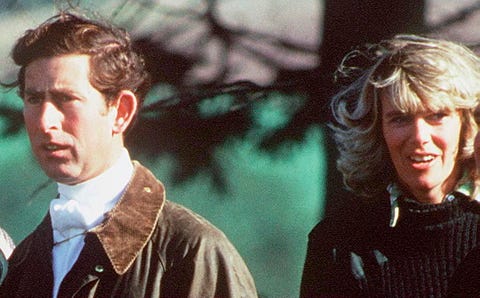 1981

After starting to date in 1980, Charles marries Princess Diana on July 29, 1981.
But he's clearly still holding a candle for Camilla. Sarah Bradford claims in her biography that during a party a few years prior in 1980, "the physical passion of Charles for Camilla was obvious to everyone" and apparently they were seen "kissing passionately."
1986
While Charles and Camilla never stopped having vibes, this is when they started their full-blown affair per royal biographer Andrew Morton in Diana: Her True Story—In Her Own Words.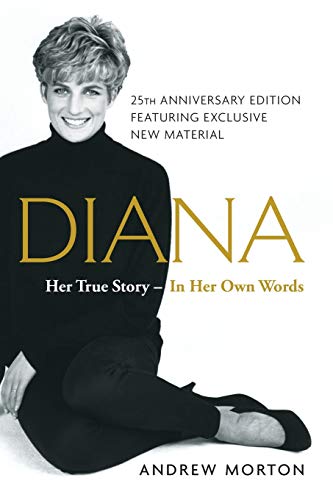 1989
Diana reportedly confronts Camilla about her affair with Charles at Camilla's sister's 40th birthday. Andrew Morton reports on the moment in his book and claims Diana said, "I know what's going on between you and Charles and I just want you to know that." Camilla reportedly responded with, "You've got everything you ever wanted. You've got all the men in the world fall in love with you and you've got two beautiful children, what more do you want?" and Diana replied "I want my husband."
😶
1992
Charles and Diana separate in December, and if you revisit the New York Times' old reporting around this time, it's pretttttty telling. In an article published December 10, 1992, the paper mentions "unconfirmed reports" that Charles was "closer to Camilla Parker Bowles, an old girlfriend, than to his wife" and yet the palace "took pains" to emphasize there was no "third party" involved.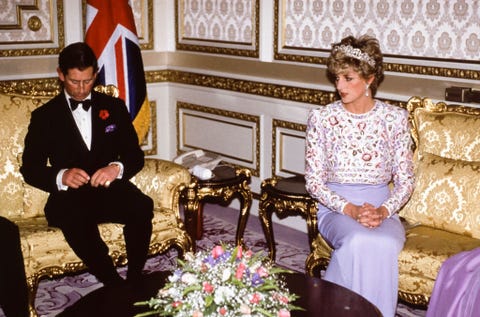 1993
Tampongate occurs, a harrowing time in which Charles and Camilla's "sexy" telephone call (recorded in 1989) leaks. Here's a snippet, courtesy of Esquire, but please be forwarded you cannot un-see this:
🙁
1994
Camilla files for divorce from Andrew! This same year, Charles admits his infidelity in a TV interview where he's asked directly if he tried to be "faithful and honorable" when he married Diana, and he says, "Yes, absolutely." However, he's then asked, "And you were?" and replied, "Yes, until it became irretrievably broken down, us both having tried."
1995
Diana sits down for an interview with BBC's Panorama, which—it should be noted—was obtained unethically and mentions "three people in [her] marriage." Meanwhile, Camilla's divorce goes through and the New York Times' reporting of it is truly something:
1996
Charles and Diana divorce. Her lawyer, Anthony Julius gives a statement to BBC News saying, "It was an exceptionally difficult decision and one which the Princess of Wales has taken with immense sadness and regret."
Around this time, Charles reportedly hires public relations expert Mark Bolland to rehab his and Camilla's reputation. Good luck!
1999
Two years after the tragic death of Princess Diana, Charles and Camilla make their first official appearance as a couple at The Ritz Hotel.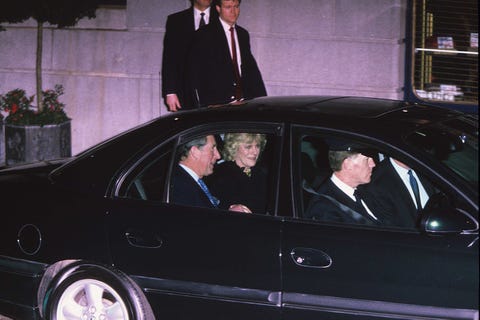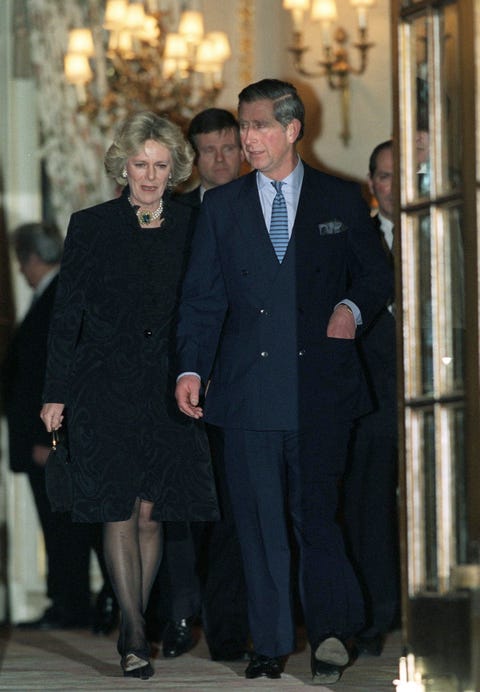 2000
Camilla starts accompanying Charles to official events:
And then…
2001
They share their first public kiss. Although, honestly, at this point, their tampon convo was living in our collective conscious rent free, so.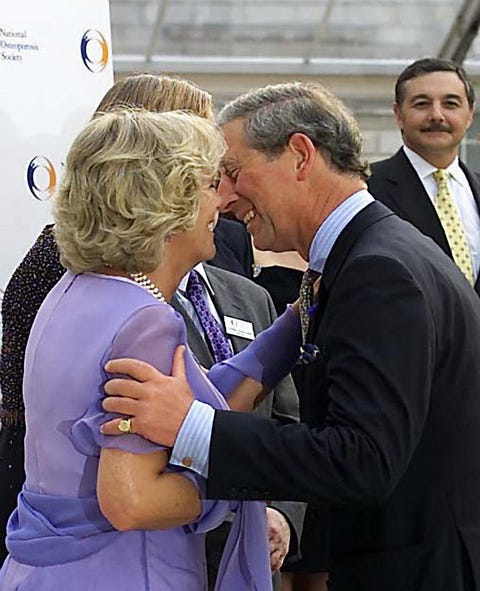 2005

Charles and Camilla get engaged in February and get married just a few months later in April. The Queen doesn't show up to the wedding but does attend the blessing. Though at the time, the New York Times reports she "did not appear to be thrilled" and "seemed to be making a concerted effort not to stand next to them on the front steps."
Lol.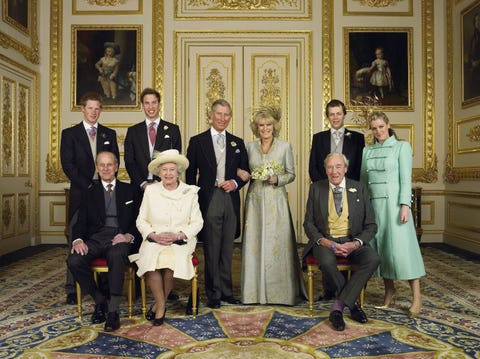 2022
Flash-forward several decades of royal engagements and posh couple vibes, and Charles officially becomes King—while Camilla becomes Queen Consort. No official ceremony to mark the occasion yet, but stay tuned for the coronation!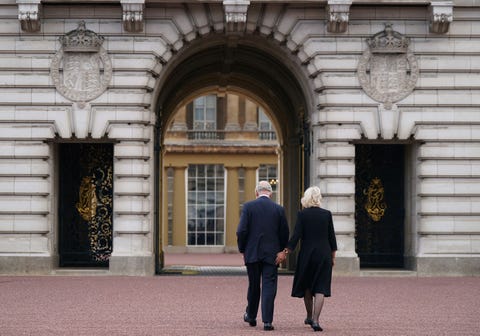 Source: Read Full Article