Nilsa Prowant of 'Floribama Shore' is Latest Reality Star to Get Arrested
07/07/2019
The past 30 days have been a busy time for celebrity arrests, and now another name is being added to the list. Nilsa Prowant of the reality TV series Floribama Shore was arrested on Saturday morning.
This news comes on the heels of the arrest of another MTV reality show star, Amber Portwood, who was taken into custody in Indiana for a domestic violence charge. Prowant wasn't involved in a domestic dispute, but police officers witnessed her crimes themselves, making it hard to avoid getting in trouble.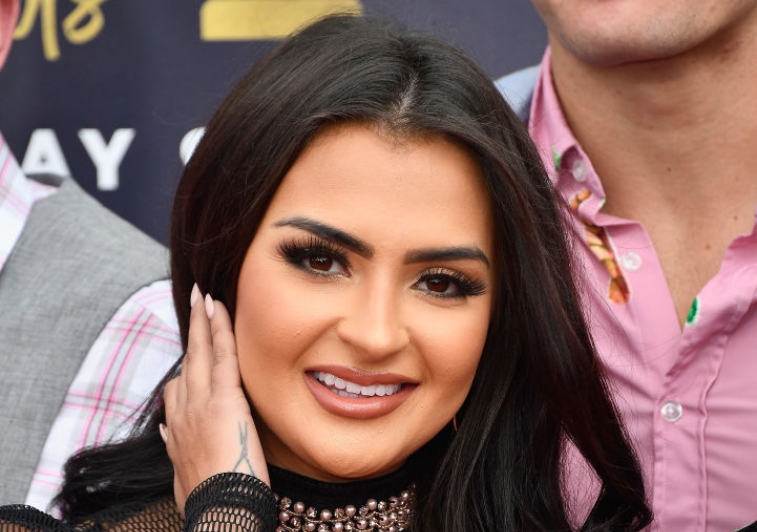 Why Prowant is in trouble with the law
The 25-year-old was out on the town in St. Petersburg, Florida, and was caught exposing her breasts to a crowd. According to Fox News, Prowant was on a balcony when she decided to bare all to those standing below. Police officers just happened to be in the crowd that she flashed and told her to stop the indecent behavior and leave.
Things just got worse for her from there. Belligerent and intoxicated, she got into a friend's car and kicked the window out during some sort of drunk tantrum. Prowant's antics led to her being arrested for disorderly conduct and exposure of sexual organs. Police had enough. She was booked and released after posting $400 bail.
How this might impact the show
Well, the new season of Floribama Shore is set in—youguessed it—St. Petersburg. Previous seasons took place in Panama City Beach,which is where Prowant is from. Last month, TVLine reported that season three was a go for MTV and all eight cast memberswould be returning. Filming is to take place all summer with the show returningin the fall.
It is unclear whether footage of this incident was caught on camera, but it's possible considering some of the wild things that happen on the show and they are smackdab in the middle of filming. If Floribama crew captured the now-infamous incident where cast member Kortni peed in Candace's bed, why would they miss this reckless moment? The pee thing was in the series premiere, so why not kick off season three with Prowant's arrest? Sound likes good TV for Floribama fans.
Prowant became a fan favorite after sharing her story about her painful divorce and miscarriage. She credits the show with helping her to move on from the experience, and told Life & Style magazine that it kept her from checking up on her ex on social media and instead focused on healing:
"I would have never done that if Ididn't go on the show, because we didn't have phones or TV. All we had was eachother and it was like a summer-long therapy session for me, because everywhereyou looked there was always someone willing to listen — so I'm very grateful."
Fans will just have to wait and see if Prowant's venture intomisdemeanor land will be part of her storyline this season on FloribamaShore. Even if viewers aren't shown this incident, expect there tobe plenty of other opportunities for Prowant and her friends to get intotrouble.
Source: Read Full Article