Naomi Osaka Thanks Her Supporters Following Her Decision to Withdraw from the French Open
06/06/2021
Naomi Osaka is thankful for her supporters.
The 23-year-old tennis champ took to her Instagram Story on Saturday to thank fans and others who have supported her since her decision to withdraw from the French Open.
"Just want to say thank you for all the love. Haven't been on my phone much but I wanted to hop on here and tell you all that I really appreciate it," she wrote in a simple message typed in white lettering on a black background on her Instagram Story.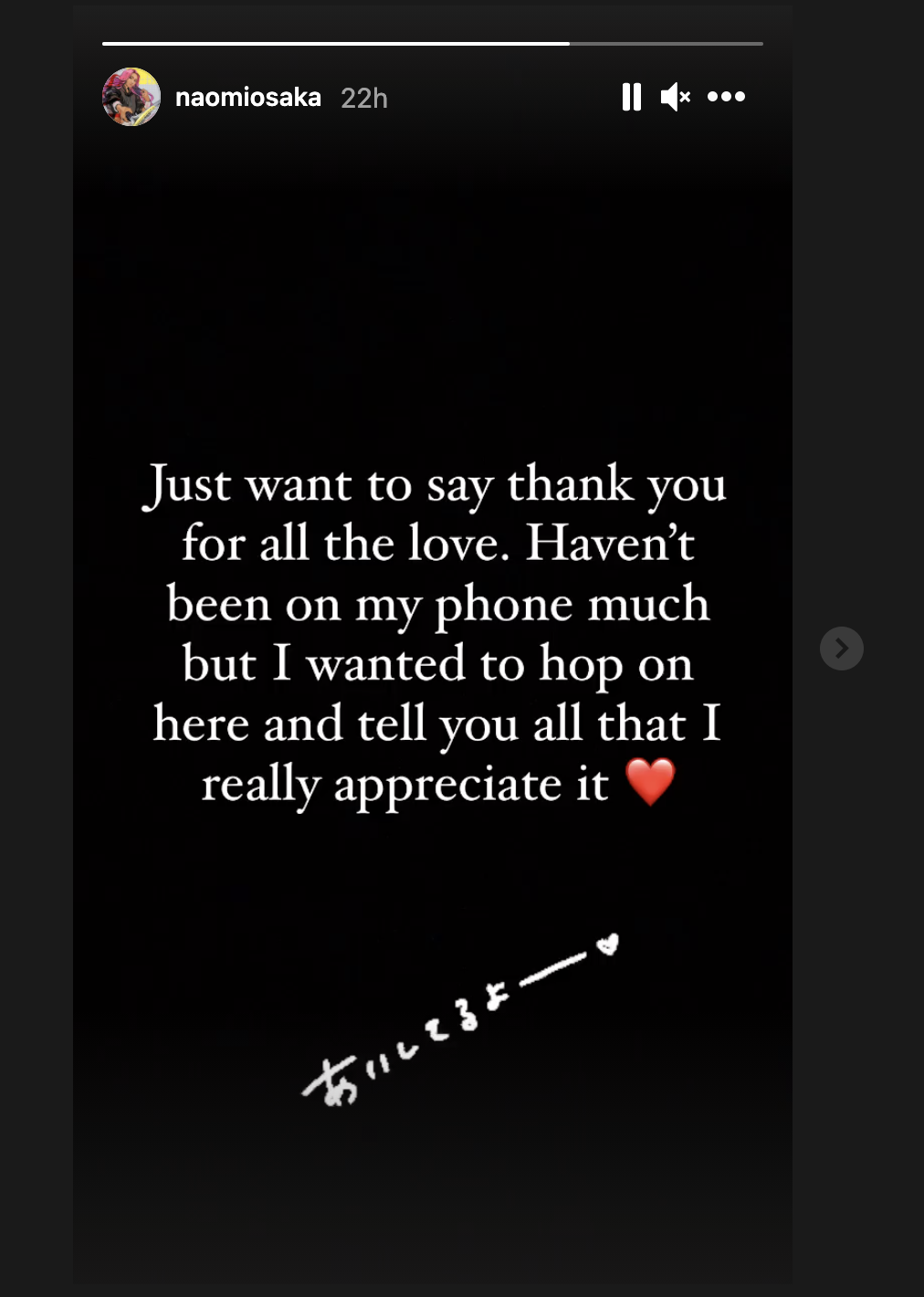 Osaka announced her decision to withdraw from the tournament on Monday after she was fined for refusing to attend a press conference. Osaka had made it clear before that she's dealt with depression and social anxiety and that participating in press conferences exacerbates these issues for her.
https://www.instagram.com/p/CPi9kJHJfxO/?utm_source=ig_embed&utm_campaign=loading
A post shared by 大坂なおみ (@naomiosaka)
In a statement shared on social media Monday, Osaka explained her decision to pull out of the tournament, writing:
Source: Read Full Article