Naomi Osaka Is the World's Highest-Paid Female Athlete—Here's How Much She's Worth
08/31/2022
Things you probably know about Naomi Osaka: She's a four-time Grand Slam singles champion, she's in a super-cute relationship with rapper Cordae, and she's refreshingly open about her mental health journey. What you may not know about the tennis champ, however, is just how much $$$ she's worth. In 2022, Forbes named her the world's highest-paid female athlete, so it's safe to say Naomi Osaka's net worth is pretty impressive. The reason for all that cash? It all comes down to tennis prize money, her skincare line, and her massive endorsement portfolio.
When she's not busy sweeping the tennis court, Naomi is either promoting her beauty brand KINLÒ—which is designed specifically for people with melanated skin—or signing new endorsement deals with brands like Airbnb and Beats Electronics. And unsurprisingly, being one of the most marketable athletes in the world has made her RICH-rich. But just how loaded is she? Let's investigate.
First, let's talk about tennis winnings
Though she's been playing professionally since 2013, Naomi first rose to fame in the tennis world in 2018 after she won her first Grand Slam at the US Open…against none other than fellow legend Serena Williams, nbd. Since then, Naomi has taken home three more Grand Slam titles, once more at the US open and twice at the Australian Open. Fun fact: Those titles also come with a hefty paycheck.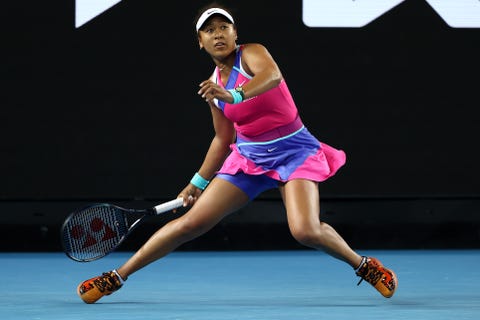 For the 2018 US Open, a record $3.8 million was awarded to both the men's and women's singles champions, while in 2020, the prize money was reduced to a mere $3 million for the singles champs. The Australian Open prize is worth a lil bit less $$, with the singles winners taking home $4.1 million Australian dollars (or about $2.8 million USD) in 2019 and $2.13 million Australian dollars (or about $1.6 million USD) in 2021. And ofc, she gets paid for all of her other tournament winnings, too. As of 2022, Naomi has reportedly earned over $21 million in prize money during her career. Okay!!
She also has her own skincare brand
In September 2021, Naomi launched KINLÒ, which is all about protecting, repairing, and renewing melanated skin tones at an affordable price point. The line includes moisturizers, sunscreens, hydrating gels, and lip balms, among other products, and it became an even bigger hit after Naomi announced her exclusive partnership with Walmart in April 2022. It's unclear how much the company is worth (especially since it's still pretty new), but we do know that we wanna add these beauty products to our shopping carts ASAP: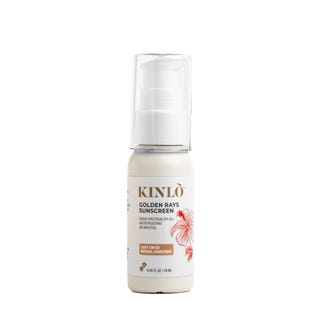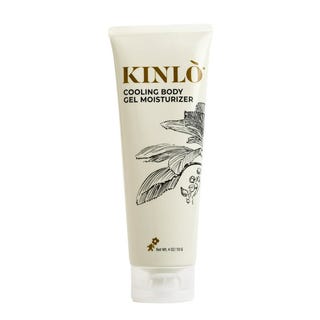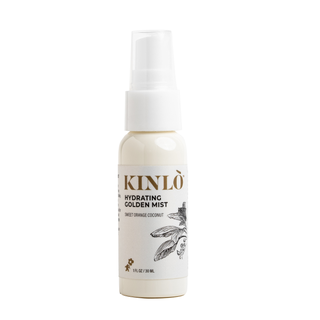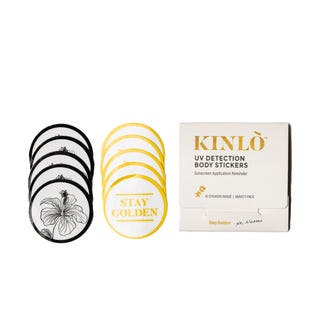 Her endorsement portfolio is *so* impressive
The vast majority of Naomi's earnings come from endorsements with major companies, which isn't a huge surprise, considering the tennis champ has racked up more than 20 corporate partners over the years. In May 2022, Forbes reported that Naomi had earned a whopping $58 million from endorsement deals (before taxes and agents' fees) over the last 12 months alone. Consider us shooketh.
A post shared by Louis Vuitton (@louisvuitton)
Some of Naomi's biggest sponsorship deals include an apparel partnership with Nike (which she's had since she switched over from Adidas in 2019), as well as a long-time deal with Japanese sporting equipment manufacturer Yonex, which has supplied her with rackets since 2008. She's also endorsed by well-known brands like Beats Electronics, Mastercard, Panasonic, PlayStation, Levi's, Airbnb, Sweetgreen, and GoDaddy, among others. Oh, and she serves as a brand ambassador for companies like Nissan, Shiseido, Tag Heuer, and Louis Vuitton, just to name a few. It's no wonder her endorsements are earning her nearly $60 million a year!!
And she's made some smart investments
In 2022, Naomi left the IMG management company (which she'd been with since 2016) to co-found her own sports management agency, Evolve, alongside her agent Stuart Duguid. The two have already signed their first client—Australian tennis star Nick Kyrgios—so it's safe to say things are probs going well. And the year before that, Naomi became a co-owner of the North Carolina Courage in the National Women's Soccer League. Literally when does she sleep??
And ofc, we've gotta talk about her real estate investments as well. In 2019, Naomi scooped up Nick Jonas' former Beverly Hills bachelor pad for $6.9 million, and less than three years later, she bought Nick and Vanessa Lachey's former LA mansion for $6.3 million.
So…how much is Naomi worth?
According to Celebrity Net Worth, Naomi Osaka's net worth in 2022 is an estimated $45 million, which is HUGE. And thanks to her many endorsements, entrepreneurial efforts, and investments, that number will likely only continue to grow. But don't worry—Naomi loves to pay it forward, too, and she's spent time working with tons of charities, including Play Academy, UNICEF, and her own organization, the Osaka Foundation, which provides tennis lessons to at-risk children throughout communities in Haiti. All hail queen Naomi!!
Source: Read Full Article