Mario Lopez Slammed After Saying It's 'Dangerous' For Parents To Support Transgender Childre
07/31/2019
Mario Lopez is not one of those Hollywood parents who lets his children choose their genders, and he thinks the parents who do are setting a "dangerous" example.
The father of three shared his thoughts about trans children during an interview on The Candace Owens Show back in June that recently surfaced. During the 40-minute chat, the conservative host brought up the "weird trend" in Hollywood which has seen celebs letting their children make the call on how they identify as a person. 
Back in April, Charlize Theron revealed her seven-year-old child Jackson did not identify as a boy. She told the Daily Mail:
"Yes, I thought she was a boy, too. Until she looked at me when she was 3 years old and said, 'I am not a boy!'"
Candace made her thoughts on the subject clear, telling Lopez:
"A lot of weird trends come out of Hollywood and one of the weirder ones, for me, is this new trend where celebrities are coming out — and I know Charlize Theron did this a few weeks ago — is saying that their child is picking their gender. And this is strange to me, and they say, 'Oh, I looked at my child and my child was swimming in a bathtub and looked up and said, 'Mommy, I'm a boy.' and that's weird…"
Now, Owens doesn't actually have children of her own, so the fact she feels she has any expertise in this area is pretty "weird" in itself.
She does have some experience as a nanny, though, which she claimed was enough to convince her that kids don't always mean what they say. She added:
"I am trying to understand this new Hollywood mentality where they just think their children now have the mental authority."
The comments aren't so surprising coming from Owens' conservative mouth. But weirdly enough, the Access Hollywood host agreed with her.
Insisting how he was nothing like those "weird" Hollywood parents who let their children live according to their gender identity, Lopez revealed: 
"I am trying to understand it myself, and please don't lump me into that whole . I'm kind of blown away too. Look, I'm never one to tell anyone how to parent their kids obviously and I think if you come from a place of love, you really can't go wrong but at the same time, my God, if you're 3 years old and you're saying you're feeling a certain way or you think you're a boy or a girl or whatever the case may be, I just think it's dangerous as a parent to make this determination then, well, OK, then you're going to a boy or a girl, whatever the case may be … It's sort of alarming and my gosh, I just think about the repercussions later on."
Further proving he had very little idea of what he was talking about, the Saved by the Bell alum then recklessly lumped gender identity together with sexual orientation. He added:
"When you're a kid … you don't know anything about sexuality yet. You're just a kid."
After Owens claimed parents who support their children in this way are narcissists bragging about their tolerance, Lopez replied:
"I think parents need to allow their kids to be kids but at the same time, you gotta be the adult in the situation. Pause with that and — I think the formative years is when you start having those discussions and really start making these declarations."
It does sound like Lopez's heart is in the right place here, if he was simply talking about not wanting a child to have to declare they're transgender before they're ready. But, according to experts, it's not all black and cis: there are many different types of non-traditional gender expression children can go through.
Christia Brown, PhD., a social psychology professor at the University of Kentucky and the author of Parenting Beyond Pink & Blue, told Yahoo Lifestyle:
"Some children who explore non-stereotypical forms of gender expression are transgender, however others just want a flexible gender expression. Kids are drawn to what they find aesthetically pleasing and there's often not deeper meaning."
Brown added that what's really "dangerous" for these children is expecting them to look and act in a way that doesn't feel natural to them — not to mention, the rhetoric expressed in Owens' interview. 
While the interview took place last month, the clips have just recently begun to circulate social media. Unsurprisingly, Twitter is not happy with Lopez's commentary: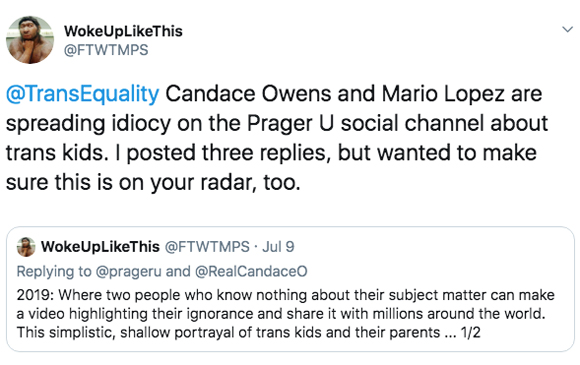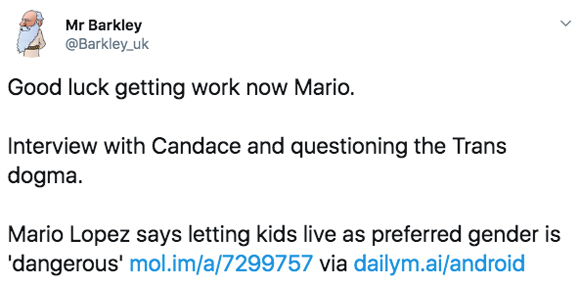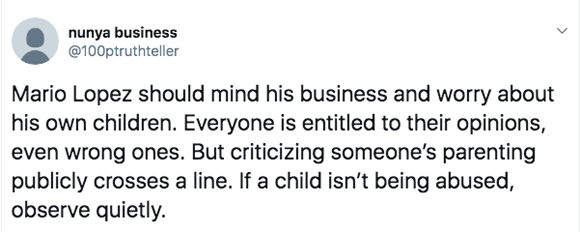 What do U think about AC Slater's comments?
If you care to watch the entire chat with Mario and Candice, CLICK HERE.
Related Posts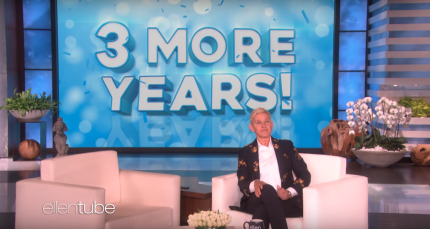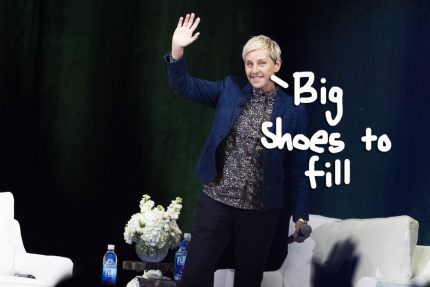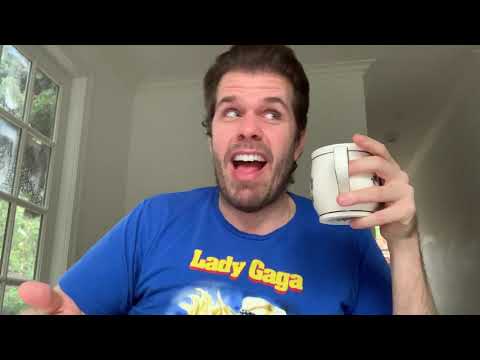 Source: Read Full Article