Lena Headey Reveals Her Character Had A Miscarriage In Deleted 'Game Of Thrones' Scene!
06/19/2019
Lena Headey is giving Game of Thrones fans more answers than the series finale did, one month after the hit HBO show ended.
Remember how we all collectively scratched our heads through season eight, trying to figure out if Cersei Lannister was actually still pregnant as the show runners and writers led us to believe?
More importantly, remember how pissed fans were when they realized the purported pregnancy didn't seem to matter at all, as the Queen of the Seven Kingdoms ultimately died in the arms of her brother lover in the catacombs of the Red Keep? With zero mention of her bun in the oven?
In a recent interview, Headey delivered a much needed explanation of what exactly happened to Cersei and Jamie Lannister's fourth and final love child.
Speaking to fans last weekend at a convention in Munich, Lena revealed her controversial character was indeed pregnant, but a deleted scene from season seven would've made Cersei's story even more dramatic.
"We shot a scene that never made it into season seven, which was where I lose the baby. And it was a really traumatic, great moment for Cersei, and it never made it in."
UGH. Seriously?! Did showrunners David Benioff and D.B. Weiss really decide to leave this monumental scene on the cutting room floor?
Don't get us wrong here. We know it sounds crazy to be sad we didn't get to watch a miscarriage play out on screen, but this is GoT after all, and we've arguably seen a lot worse from the show over the years.
Viewers could've absolutely used a raw, emotional moment like that to really tie up the loose plot line. Especially considering how rushed everything else felt through the last episodes.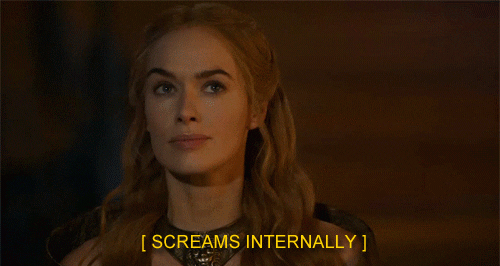 Quick backstory: the audience first learned of Cersei's pregnancy in season seven, shortly after she blew up the Sept of Baelor with a good deal of wildfire hidden under secret locations across King's Landing. The queen's lover, played by Nikolaj Coster-Waldau, was horrified to learn what she had done. In true Lannister fashion, Cersei tells her brother about his baby growing inside of her — essentially using the information to manipulate his loyalty to her for the millionth time.
She also used the little tidbit to her advantage when dealing with Euron Greyjoy (Pilou Asbaek), leading him to believe the baby was his so she could use his fleet of ships to try and defeat Queen Daenerys (Emilia Clarke).
So, needless to say, this rumored baby was a BIG deal. Or, at least, it was supposed to be!
Lena says she knows the scrapped scene would've changed things for her beloved character:
"I kind of loved doing that because I thought it would've served her differently. Of course, we're not exactly sure what made the show's creators scrap the scene, but we can't say it isn't interesting to at least think about how that moment may have changed things."
As we've stated, including that bit would have made a lot of sense! Because watching her chug wine all season certainly didn't…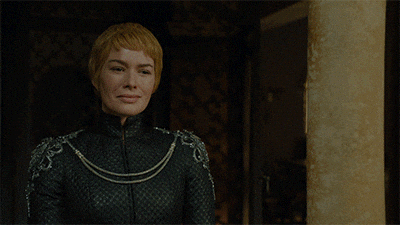 And speaking of things that didn't make sense…
These comments come shortly after Headey revealed her gripes of how her character was ultimately killed off.
Initially, she had mixed feelings about it, revealing to Entertainment Weekly  her villainous character should've gone out in a blaze of glory, getting her hands dirty in a real fight for once.
She also told The Guardian of the ruthless queen of Westeros' death, saying:
"Obviously you dream of your death. You could go in any way on that show. So I was kind of gutted.
But I just think they couldn't have pleased everyone. No matter what they did, I think there was going to be some big comedown from the climb."
Ain't that the truth!
Thoughts, Perezcious readers? Does knowing this new piece of information make you even more upset with how the show ended? Or are you totally over it?
Sound off in the comments (below)!
Source: Read Full Article