Keke Palmer Offers Chrisean Rock Support Following Shocking Blueface Hernia Pics
09/25/2023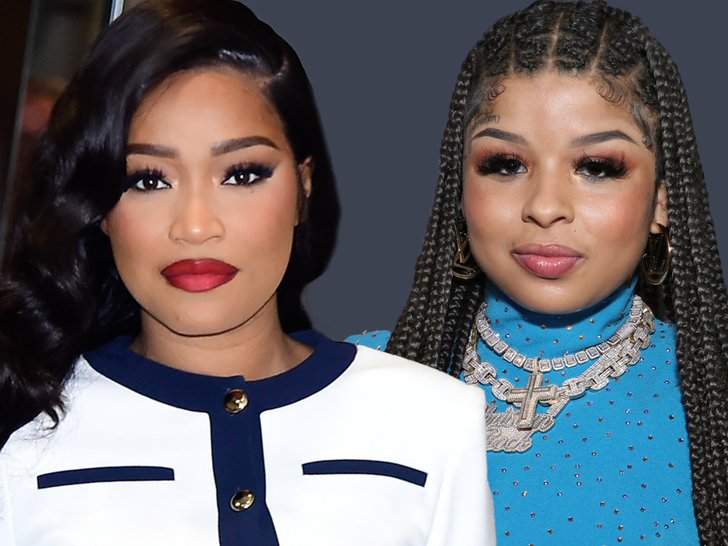 Keke Palmer believes Chrisean Rock's issues are reflective of the challenges facing so many other Black single mothers … publicly offering the embattled reality star support.
Keke, who's a new mother herself, couldn't contain her anger as many — including Blueface's manager Wack 100, called for Chrisean's baby to be removed from her care.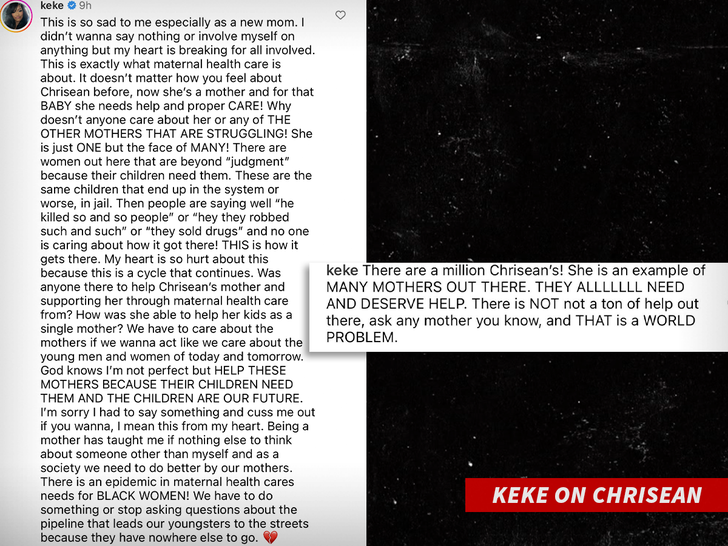 The way Keke sees it, personal opinions against Chrisean are irrelevant — maternal health care is the #1 priority in situations like these, and she says neglected kids are the ones placed in the system which often leads to a path of crime.
Keke says there's an ongoing epidemic in health care for Black women and Chrisean is simply one of the many victims.
The CDC reported that in 2021, Black women suffered nearly 70 deaths for every 100,000 live births … almost 3x the number of White women.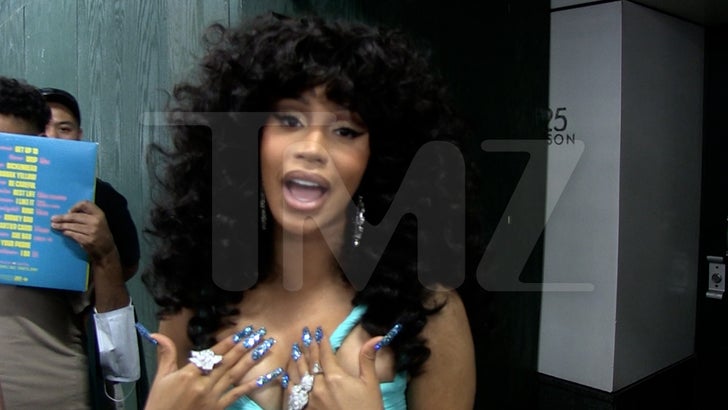 The "Nope" actress echoed much of what Cardi B told us when she spoke about Chrisean's early struggles with motherhood … but the controversy surrounding her newborn baby is becoming more critical by the day!!!
Chrisean and Blueface are both under fire after the "Thotiana" rapper exposed their son's genitals … accusing Chrisean of failing to schedule the appropriate surgery to fix a hernia, which has grown rather large.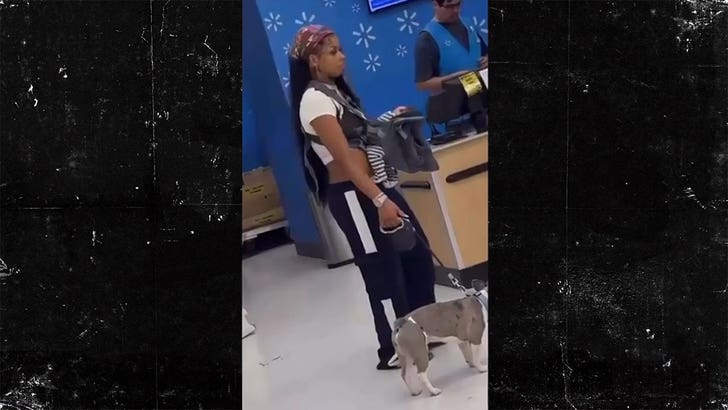 She's also still trying to live down last week's viral Walmart video that showed her carelessly holding her baby.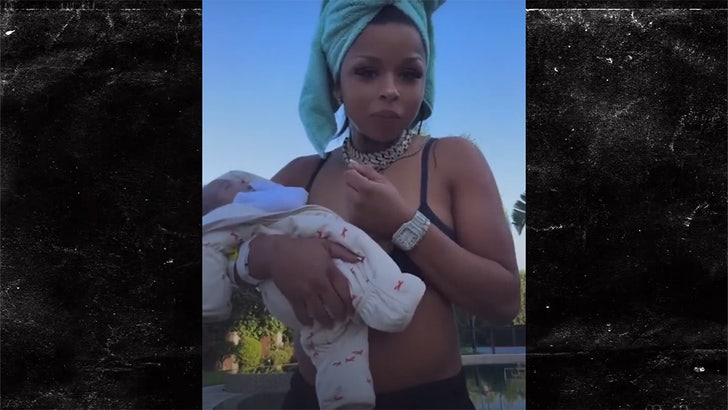 Chrisean barked back at Blueface for airing out their baby's business … but also admitted she hadn't yet set a date for him to have surgery, either.
Source: Read Full Article