Joey King Will Star In An 'Uglies' Netflix Adaptation & YA Fans Are Rejoicing
09/30/2020
The past decade has seen a boom in dystopian YA novels becoming major movie sagas, from The Hunger Games to Divergent and The Maze Runner. Now, Joey King is jumping into the genre with a new Netflix adaptation of a beloved teen sci-fi book series. Get ready for some wild drama, because Joey King will star in an Uglies Netflix movie, and she made it very clear she's a huge fan of the 2005 novel and its three follow-up books.
In case you're not familiar with Uglies, the story is set hundreds of years in the future in a society that has become obsessed with beauty and conformity. In the book series, the government provides cosmetic surgery for every citizen once they turn 16, transforming them from "Uglies" into "Pretties." The story centers on Tally Youngblood, who is approaching her sixteenth birthday and starting to rethink whether she wants to go through with the "pretty" operation or rebel against it.
The new adaptation was made possible thanks largely to King herself, according to Deadline. She has reportedly long been an avid fan of the book series, and convinced Netflix to option it for a film. King will also executive produce the movie along with starring, and she posted her excitement over the project to Instagram, proving her fandom by referencing some of the terms in the books.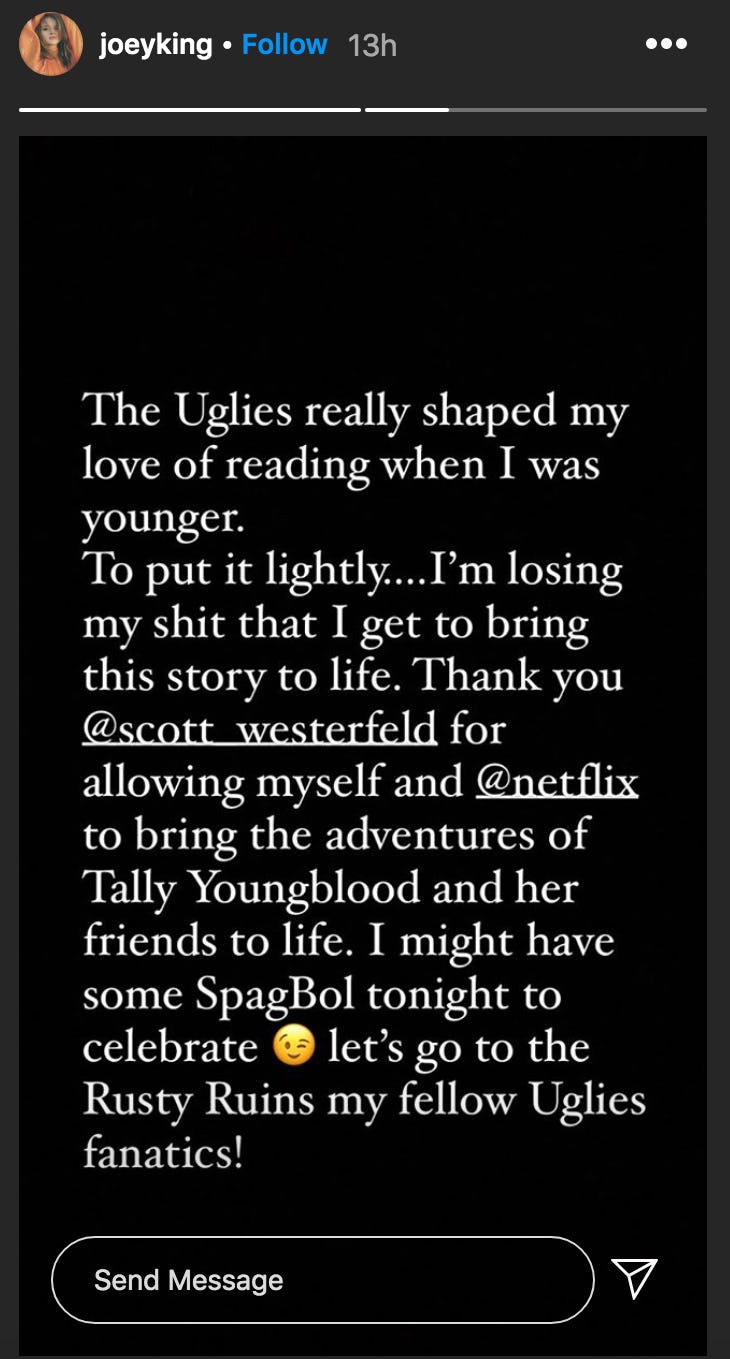 More to come…
Source: Read Full Article