Joanna Gaines Gets Candid About Controversial Allegations From Her Past
07/08/2021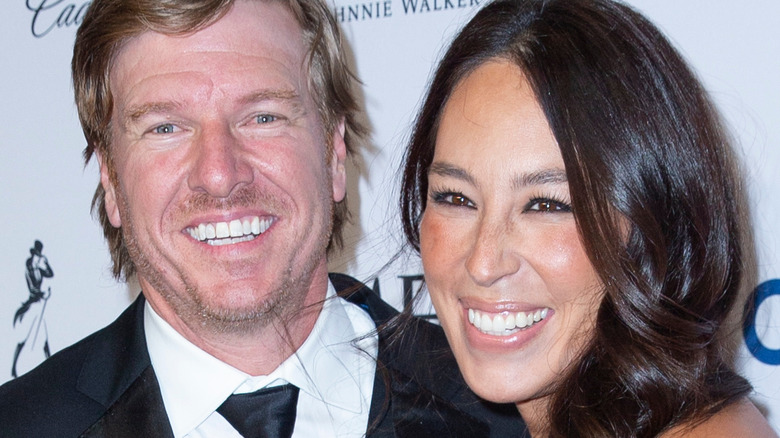 Joanna Gaines found fame on "Fixer Upper." Alongside her husband, Chip Gaines, she's built a media brand. However, their years in the spotlight haven't passed by without controversy. In a recent interview, Joanna Gaines got candid about some controversial allegations that have been made against her in the past. The pair are finally launching their network, Magnolia Network, on July 15 on Discovery+, and it'll be an addition to their empire which includes TV shows, books, and shops.
Country Living outlines that the Gaines have gained a reputation as the people to call if you need to do some serious renovations on your house. However, in their cover interview with The Holywood Reporter, they revealed that their fame has not come without media and public scrutiny. In the article, the publication notes that many people warmed to the Gaines because they come across as relatable and likable, but the couple also notes that they've been accused of racism and of not standing with the LGBTQ+ community.
The outlet noted that in the past the couple has rarely commented publicly on the accusations aimed at them — not that they didn't want to. Joanne Gaines said, "sometimes I'm like, 'Can I just make a statement?'"  Now, she is finally addressing some of the issues that have arisen over the years.
The accusations against Joanna and Chip Gaines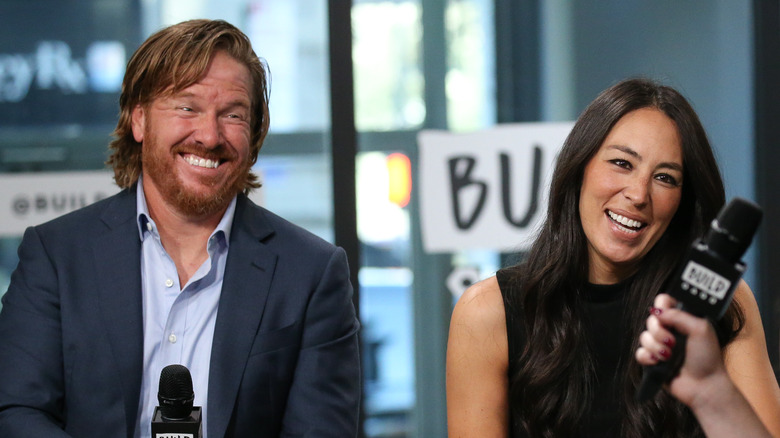 During their cover interview with The Hollywood Reporter, Joanna and Chip Gaines said they've faced a series of hardships in the media which has led them to be accused of being intolerant and bigoted.
In May 2021, The Dallas Morning News reported that the couple donated $1,000 to Chip Gaines' sister's campaign to become a school board member and that she was running on an anti-critical race theory campaign. Insider wrote that that the couple didn't comment on their donation during the interview and haven't commented since. This led to some of their fanbase accusing them of being racist.
This isn't the first time the Gaines have received accusations about social justice issues in the press. The couple has never featured a same-sex couple or family on "Fixer Upper" and, in 2016, Buzzfeed reported that they belonged to a church that was vehemently anti-same-sex marriage and that their priest was an advocate for conversion and cure therapies for young LGBTQ+ people.
After the story was published, representatives from HGTV told Buzzfeed, "We don't discriminate against members of the LGBT community in any of our shows. HGTV is proud to have a crystal clear, consistent record of including people from all walks of life in its series." However, Buzzfeed noted that at the time the couple didn't comment on the accusations or the article.
The accusations are "the stuff that keeps me up" says Joanna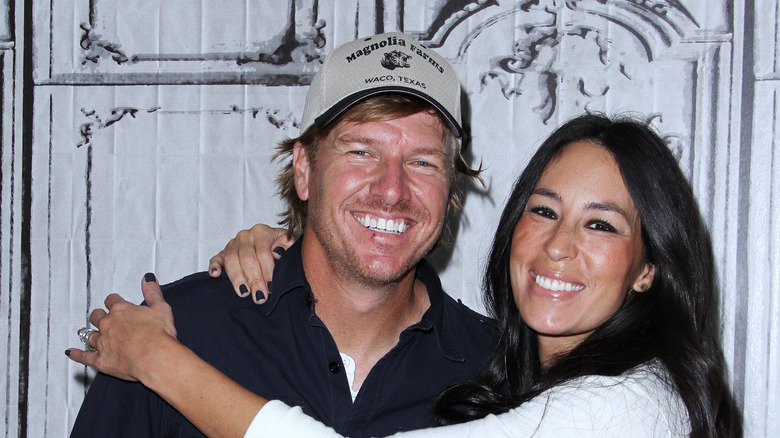 Both Joanna and Chip Gaines were open about some of the criticism they've received in the past in their interview with The Hollywood Reporter. "The accusations that get thrown at you, like you're a racist or you don't like people in the LGBTQ community, that's the stuff that really eats my lunch — because it's so far from who we really are," said Joanna, "That's the stuff that keeps me up."
Over the last year, both Joanna and Chip Gaines have posted more about social justice issues on their social media. Last year, the couple sat down with Emmanuel Acho for his video series "Uncomfortable Conversations with a Black Man" to talk about race and racism in the U.S., with Joanna sharing the video on Instagram. 
Similarly, during their interview with The Hollywood Reporter, Chip Gaines said that they'd tried to mirror wider society in their hiring practices and company structuring. "As an American white male, it's hard to be perfectly diverse," said Chip. "In our own company, we've got nearly 700 employees, and one of our biggest passions is making this group represent all people." The profile noted that many of the couple's fans identify as female but they're making more of an effort to increase sexual and racial diversity in their brands.
"I get what that feels like to not be accepted"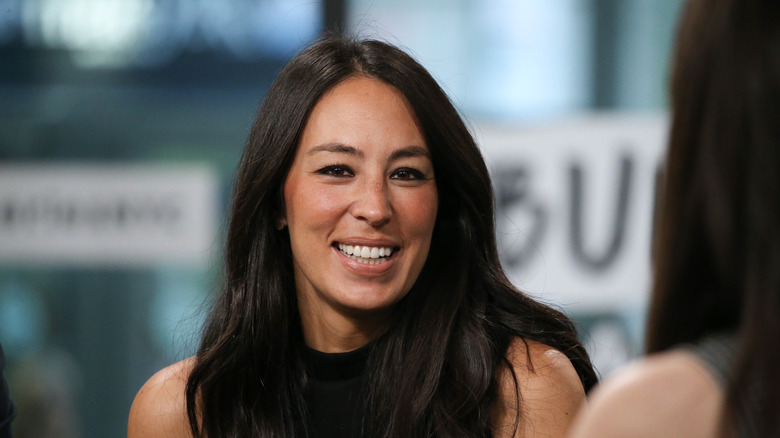 The Hollywood Reporter notes that as well as looking at their empire, accusations of racism towards the Gaines run more personally. The publication writes that Joanna Gaines' mother was both in Seoul, South Korea, and that her father is white. On her Instagram, Joanna Gaines has shared her experiences as an Asian American woman and what it's like living in a mixed-race family.
There has been a stark rise in hate crimes towards Asian Americans throughout the pandemic (via BBC), but Joanna said that she has experienced discrimination throughout her life — as has her mother. "My mom is so tough, but with one look or comment, I would just see her shut down," Joanna told The Hollywood Reporter. "That's why she didn't know how to help me when I would come home and say, 'So-and-so called me this.' It was also happening to her. Growing up as half-Asian, half-Caucasian, I get what that feels like to not be accepted and to not be loved. That's the last thing I want anyone to ever feel."
In the Instagram post, Joanna echoed a similar sentiment and wrote, "As I sit here now, with years of living and learning behind me, I want so badly to go back in time to that little girl — a little girl who happens to be half Korean and shy and a little bit self-conscious — to tell her that not only is she good enough, but she is extraordinary."
Source: Read Full Article