Jessie James Decker Shares Tearful Response To Criticism About Her Weight
07/15/2021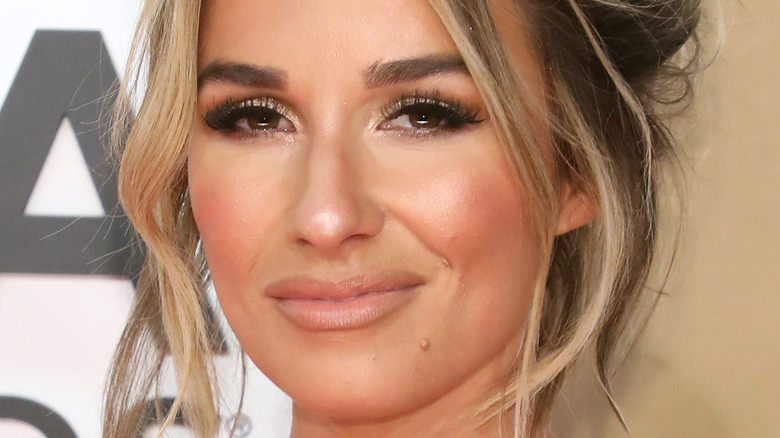 Jessie James Decker has been in the spotlight ever since she released her self-titled debut album, "Jessie James" in 2009. The country-pop singer then skyrocketed to A-list stardom after she married NFL wide receiver Eric Decker in 2013 — the same year their hit reality show, "Eric & Jessie," premiered on E!, and ran until 2017 (via Us Weekly). On top of being a reality television star and one of the most popular singers in country music, Decker is also a best-selling author, the founder of a clothing brand, and the curator of a makeup collection. It's safe to say that the 33-year-old multi-talented superstar is fairly used to being in the public eye. However, that doesn't mean she's any different from the rest of us.
"I grew up in a very humble household and my family raised me to always remember what's most important in this life and to keep it real," she told Create & Cultivate in a 2020 interview. "I am grateful and very blessed for the wonderful dreams that have come true but I am still the same girl I was when I left home. I think that's what my fans appreciate about me. I'm not trying to be something I'm not and I'm honest about who I am and what I portray. Authenticity will never steer you wrong."
Jessie James Decker got candid about being bullied over her weight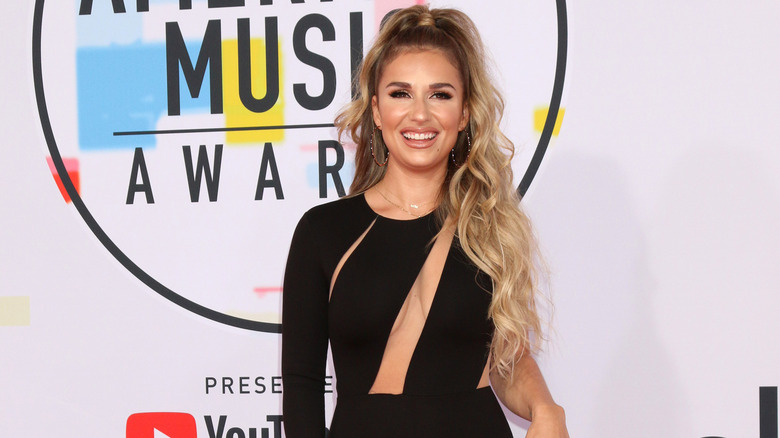 Staying true to her word about being honest about who she is and what she portrays, Jessie James Decker took to Instagram to share a heartbreaking video in which she addressed an ongoing Reddit thread that allegedly rips apart her looks — specifically, her weight. "It's pretty awful, and I cannot believe this is still happening in the world — that people are doing this. Yes, I have gained weight, 100 percent," she tearfully shared with her followers, adding, "I used to obsess over it. I tried to stay a certain weight, and most recently, over the past year, I decided to just let myself live. I work out, and I eat what I want, and I 100 percent am 10 pounds heavier than I used to be" (via Page Six).
"It is hurtful, and I am such a strong, confident person, and I always have been, but it does hurt my heart a little that people are ripping every little thing about me apart," Decker continued. "It's me and it's bullying and it's not okay. I hope my daughter doesn't grow up in a world where people do this to her because it's wrong. I think we all need to do better."
"Just know you're not alone," the "Lights Down Low" singer concluded. "I'm going to wipe my tears and pull myself together because I'm a mom."
Fans showed their support for Jessie James Decker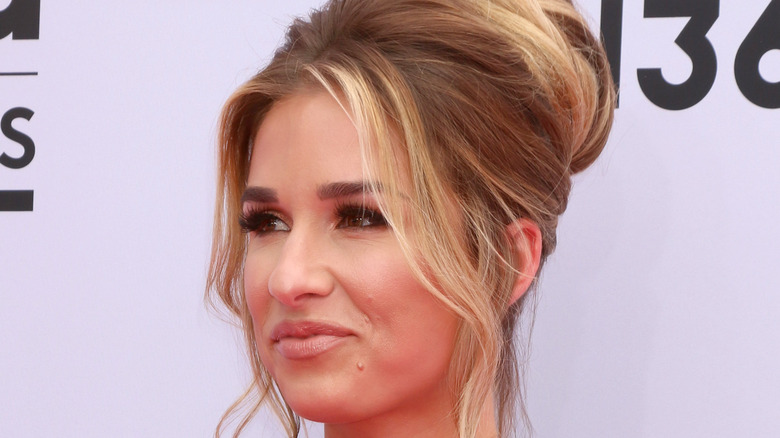 Fans of the country singer took to social media to issue words of support and outrage after Jessie James Decker's Instagram video made the rounds, with one Twitter user writing, "It just broke my heart watching Jessie James Decker's IG story of her crying bc someone has created a blog talking about how she's gained weight and changed. When she is literally perfect. Everything about her is perfect her family, career. People are so sick it's crazy."
However, some Twitter users were on the opposite end of the spectrum. Although they didn't defend the alleged Reddit users who were "fat-shaming" Decker, they did issue interesting responses to her video. "From a huge former fan … I found that Reddit page over a year ago. I never post, only read. Some is just trash, but … a lot of it will open your eyes to some pretty awful things about her [confused face] Also for the record, she's lying. There is absolutely no posts or comments calling her fat," they tweeted, while another Twitter user added, "I can't find where anyone body shamed her. I know that Reddit page is former fans who she treated like s*** or blocked because they had a problem with their Kittenish order. Body shaming is sick, but claiming you were shamed to gloss over upset fans is kind of gross."
Her brother John seemingly had an unexpected response to her video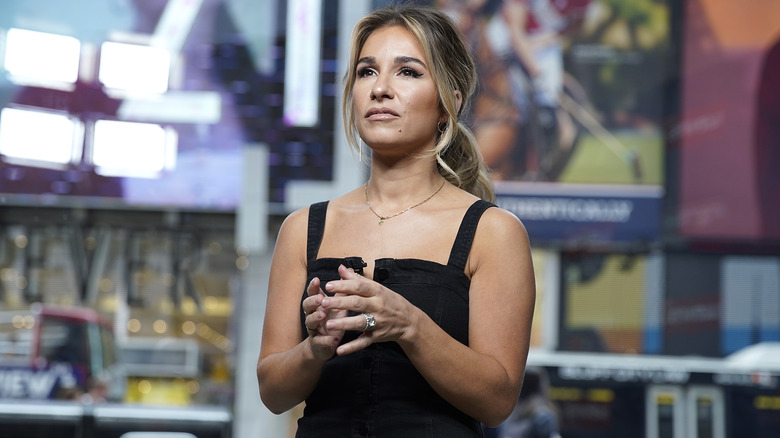 In an interesting turn of events, Jessie James Decker's brother, John James, seemingly responded to her claims in an Instagram Story of his own, telling his 114K followers, "It's almost like when you're low key really s***ty to people, especially those who are the closest to you, when you're really s***ty to those people, it's almost like people don't like you anymore. It's almost like most people can kind of see through the bulls***, and they kind of start to hate you. It's so crazy how people, although they're on the outside looking in, they're much more intuitive than you give them credit for. So, I guess you're just forced to play victim some more."
John's video response may not come as a surprise to fans of Jessie, as the siblings have reportedly been feuding for quite some time now. In a screenshot posted to a Reddit thread, John said he is no longer on speaking terms with his sister, writing in a text message, "Naw that ended when she forced a conversation that wasn't appropriate that ended in my mom pushing my pregnant fiancé and my stepdad screaming in her face. Jess insisted on the conversation happening and it imploded and she doesn't have a single ounce of decency to apologize for the huge family rift she caused."
"I'll never forgive her," he added.
Source: Read Full Article