Jennifer Lopez Posts Shirtless Photo of Ben Affleck on Father's Day
06/19/2023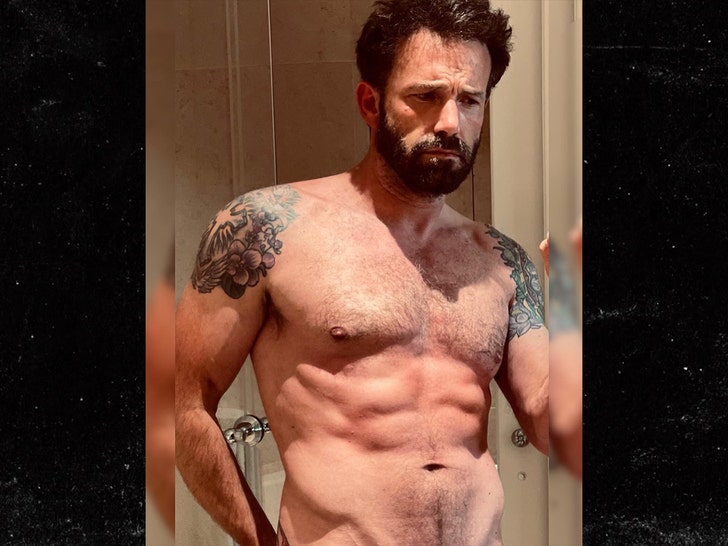 Jennifer Lopez is kinda flexing on everyone by making sure we all know she's got a serious hunk o' man in Ben Affleck … by posting a thirst trap to honor his daddy status.
BA was front and center on J Lo's Instagram Sunday as she dropped a sweet Father's Day tribute gallery. Her first slide is a bathroom mirror pic of Ben shirtless … which shows that he's in great shape, and maybe even pantless.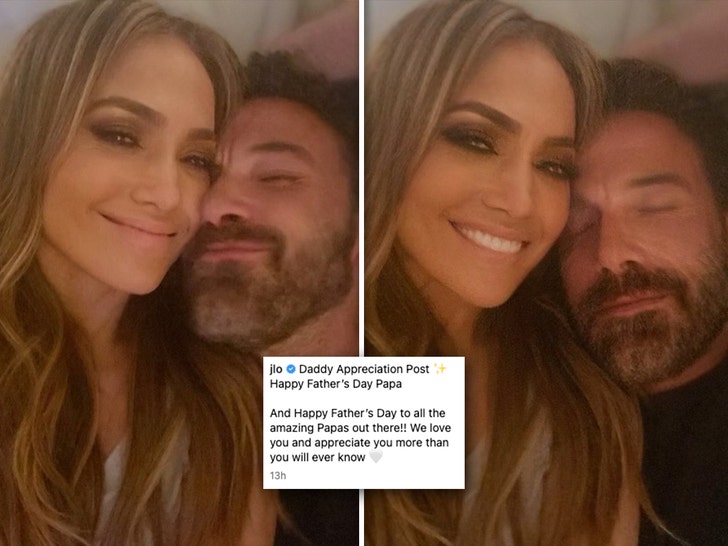 There's another couple of photos with more clothing … shots of the 2 of them snuggling together.
Her caption reads, "Daddy Appreciation Post Happy Father's Day Papa." She adds, "And Happy Father's Day to all the amazing Papas out there!! We love you and appreciate you more than you will ever know."
Ben and Jen don't share any children together, but he's got kids of his own — and ditto for her, obviously. They've done well at blending their families, as the brood always seems to be hanging out together in just about every setting. Makes sense, they are married now.
As for Ben's dad bod, well … let's just say the dude's still in top form. Hey-o, daddy-o.
Source: Read Full Article